Built For Speed by John McGuinness – Review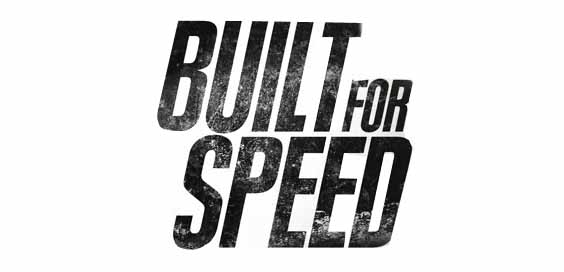 By Liam Bird
You may have heard of John McGuinness – and then again you may not. If he were a footballer, a golfer, a tennis player, or a racing driver he'd be a household name, probably even an MBE. Yet to most he remains relatively unknown.
When it comes to those in motorcycling, however, John Warren McGuinness is practically a God. With more wins to his name than all but one other rider, he is the most successful Isle of Man racer still alive. They call him 'The Morecambe Missile'.
McGuinness started with literally nothing, except perhaps for a love for all things two-wheeled. He started riding motorcycles around the estate he grew up on at the age of three – and had an almost inexplicable fascination with an early summer road-race held on a small island in the middle of the Irish Sea.
"Candid and open"
In order to go racing he's dug foundations, laid bricks, and pulled more than a million mussels out of his home town of Morecambe's sands – from where, incidentally, he could see his beloved island.
In this candid and open autobiography he readily admits that he's siphoned red diesel from fishing boats in order to fill up his van; he's "borrowed" spare parts from other motorcycles parked in the car parks and paddocks of the world's racing circuits in order to be able to continue competing; he's lived in a caravan, he's slept on sofas, and his road-tax, MoTs and insurance were more often-than-not out-of-date.
Built for Speed is the life story of a man who certainly never started out as the richest in the racing paddock and of someone who never set out to be. McGuinness says he just wanted to be the fastest; to race his shadows over the mountain. Through sheer grit and determination, and as the first man ever to set a 130mph average lap speed over the 37.75 mile Manx mountain course, that's what he undeniably achieved. McGuinness also became his hero's teammate and friend – the late great Joey Dunlop. Simultaneously he also becomes a hero and mentor to many aspiring road-racers himself.
"One the of greatest sportsmen of his generation"
Told in the same grounded, down-to-earth and self-deprecating style that McGuinness conducts himself when interviewed, this book mixes laugh-out-loud humour with the inevitable tragedy that's never far enough away from motorcycle racing. From stowing away on ferries during his school days and later leaving with no qualifications at all, to his first taste of racing on short circuits, and then on to the top step of the podium at what's probably the longest circuit of them all, John McGuinness has earned his right to be considered as one the of greatest sportsmen of his generation.
If only there more sports people were like him…
'Built For Speed – My Autobiography' by John McGuinness is published by Ebury Press, £20 hardback