Mob Veggie By Ben Lebus – Review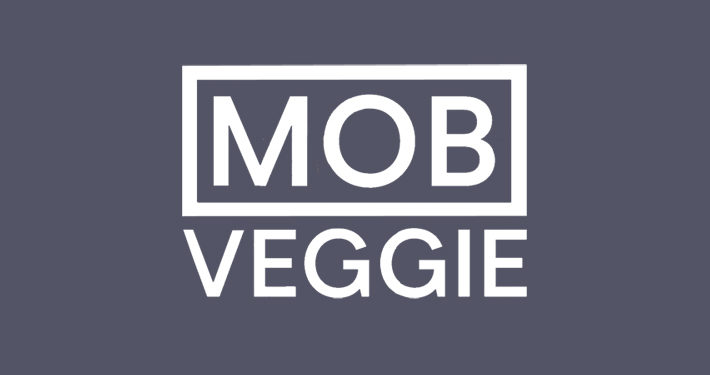 By Kirsty Reid
Like many of my generation, I was quite late to fly the nest. Keen to establish a career and save for a mortgage first, when I finally got the keys to my own home, I felt more than prepared for the real world. One thing I wasn't prepared for, though, was cooking.
Coming from a family of four, it was easier to keep out of the kitchen as I was always more of a hindrance than a help. While having meals prepared for me was somewhat of a luxury, it didn't serve me too well when I started off on my own.
This is where MOB Kitchen steps in. Sharing affordable, healthy and simple recipes, MOB Kitchen doesn't make any store-cupboard assumptions. All you're expected to have is salt, pepper, olive oil and a small budget. Sounds ideal!
After seeing students keen to cook delicious dishes but only able to rustle up pesto-pasta, MOB Kitchen founder Ben Lebus, who learnt to cook from his chef father, began posting easy-to-replicate recipes online that could feed four for under a tenner.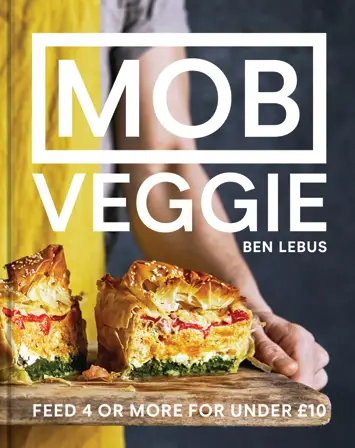 Having taken the social media world by storm, the culinary vlogger has recently released his second book, MOB Veggie. Though I'm not a vegetarian, I often find veggie dishes are tastier than their meat-based counterparts and I'm eager to grab my apron and get cooking.
"Went down a treat"
Flicking through book I was met with vibrant, mouthwatering photography – courtesy of the brilliant Max and Liz Haarala Hamilton.
Split into six chapters, MOB Veggie caters for your every need – Brunch MOB, Fresh MOB, Speedy MOB, Fuss-free MOB, Flashy MOB and, last but not least, Fakeaway MOB.
Speedy MOB has a great selection of 15-30 minute recipes, including Veggie Satay Noodles, Creamy Mushroom Gnocchi With Goat's Cheese and Lentil Ratatouille – ideal for anyone wanting for a quick yet nutritious dinner.
Personal favourites of mine fall in the Flashy Mob section. Scrumptious showstoppers include Squash, Spinach & Red Pepper Pie, Roasted Vegetable Feijoada and Loaded BBQ Sweet Potatoes all of which went down a treat with friends and family.
Offering healthy alternatives to traditional takeaways, Fakeaway MOB has a tantalising selection featuring burgers, pizza and curries.
With 60 delicious dishes to choose from, MOB Veggie has something for all occasions. What's more, the book comes with a carefully curated playlist, each recipe has its own Spotify code linking the reader to MOB-approved tracks. So, not only can you eat healthy for less, but you can get your groove on, too!
'Mob Veggie' by Ben Lebus is published by Pavilion Book, £14.99 hardback