Yorkshire's Most Infamous and Notorious People
We're a good, honest bunch of folk in Yorkshire. Salt of the earth kind of people, and all that. We have brilliant sportspeople, creative geniuses, entrepreneurs using the latest bitcoin billionaire platform and world leading scientists from the past and the present.
But in any walk of life, there are always bad apples. Yes, we've had our fair share of delinquents and monsters from this part of the world too. And although we like to concentrate on the good points of Yorkshire, we also know that some of the most well known people from inside our borders have been downright despicable.
Here's a small selection of some of Yorkshire's most notorious…
Paul Sykes
You might have seen the clip of Wakefield boxer Paul Sykes going round on social media a couple of years ago. From a documentary in 1990 where he bragged about being the only man in the history of mankind to swim across the Straits of Johor – knowing full well that sharks could come after him and, if they did, he'd condition them, punch them on the ear and they'd swim off. Sykes's adult life was awash with alcohol abuse, petty robberies, violent crime. By 1990, he'd spent 21 out of 26 years in 18 prisons, after he'd committing violent acts against prison and police officers. Inmate Charles Bronson labelled him a 'legend', and said he killed the prison cat in HMP Liverpool before wearing it as a Davy Crockett hat to proudly show off what he'd done.
Peter Sutcliffe
A person who needs no introduction. Sutcliffe was dubbed the Yorkshire Ripper, and in 1981 was found guilty of murdering 13 women and attempting to murder seven others. His crimes were sexually motivated, with many – although not all – of his victims vulnerable women working on the streets. Tthe majority of his murders took place in West Yorkshire and the Bingley man eluded Police for years, during which he sparked one of the country's biggest ever manhunts in history.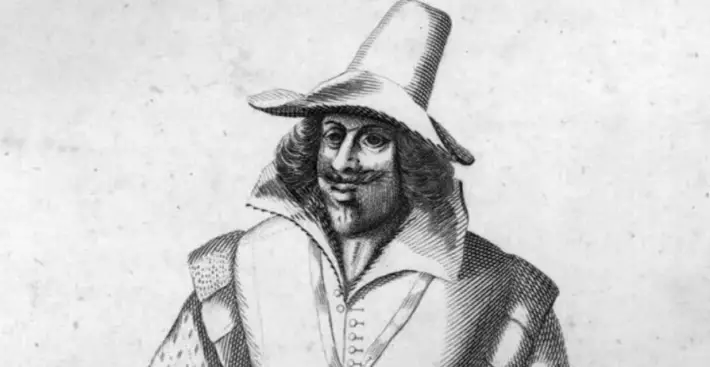 Guy Fawkes
The man who plotted to blow up the Houses of Parliament in 1605 was another Yorkshireman. He originally hailed from Stonegate, York and was baptised at St Michael le Belfrey on 16th April 1570. It was 36 years later when he got himself involved with a small group of English Catholics led by Robert Catesby who wanted to assassinate King James, a protestant. When his plot failed, and he was caught – Fawkes was executed on 31st January 1606 in Westminster.
Jimmy Savile
James Winston Vincent Savile was born in Burley, Leeds in 1926. He grew up the youngest of seven, and his career took off in 1958 when he landed a job as a DJ with Radio Luxembourg, and on New Year's Day 1964 presented the very first edition of Top Of The Pops. It was here, with the BBC, that his dark side emerged, although well hidden from the public eye. After his death in 2011, his misdemeanours became widespread knowledge with hundreds of allegations of sexual abuse made against him. So much so, someone who was knighted, raised over £40million for charity and was considered a national treasure is now thought to be one of Britain's most notorious and prolific sex offenders. Originally buried in Scarborough, on a hillside slope to overlook the sea, his body was removed after the allegations were made public to stop anybody gaining access to it.