Pontefract Castle and Katherine Howard – History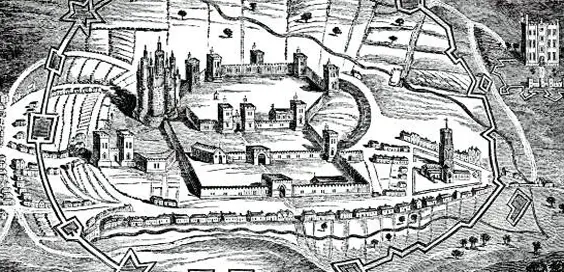 By Caroline Taggart
Henry VIII's fifth wife seems to have had a complicated love life – remarkably so, given that she died when she was no more than 19. Thanks to the vagaries of her father's career and her mother's early death, she was brought up largely by her step-grandmother, Agnes, Dowager Duchess of Norfolk, and while in her (obviously not very tender or loving) care had two relationships forced on her by older men.
The more significant – because it was consummated and because the couple had addressed each other as husband and wife, making it into a binding contract that would invalidate a subsequent marriage – was with Francis Dereham, a gentleman in Agnes's household. This was before Katherine moved to court when she was about 14, as a maid-in-waiting to Anne of Cleves.
Once there, she became involved with a distant cousin, the 20-something Thomas Culpeper, a privileged courtier and close friend of Henry VIII. Then, still only 15, she married the King, who was clearly besotted with her. And not surprisingly: she was, by all accounts, beautiful, vivacious and charming.
"Incriminating letter"
The royal couple spent about a year on a blissful extended honeymoon, starting with a quiet wedding – in July 1540 – at the idyllic-sounding Oatlands Palace. Sadly, only archaeological remains of Oatlands are left to us, but it boasted a pleasure garden, a deer park and gardens watered by fountains. Much of the rest of the year saw them progressing from one stately home to another; Christmas was a period of banqueting, dancing and masquerades at Hampton Court, during which Henry lavished diamonds, rubies and pearls on his young bride.
But Henry was 50, obese and suffering from an ulcerated leg. By the time of the progress to the North of England in the summer of 1541, he was frequently ill and the idyll was falling apart. While the court was staying at Pontefract Castle two unfortunate events occurred that would bring about Katherine's downfall: Francis Dereham found his way back into her household, giving rise to gossip among those who had known of the previous relationship; and she indulged in clandestine meetings with Thomas Culpeper, including writing an incriminating letter that spoke of how much she was longing to see him and ended 'Yours, as long as life endures'.
"Graffiti carved into walls"
In a bizarre twist, the lovers' go-between (if they were lovers – opinions vary) was Jane, Lady Rochford, whose husband George Boleyn had been beheaded on the charge of incest with his sister Anne. Katherine's letter found its way into the hands of Archbishop Thomas Cranmer just as the gossip about Dereham was reaching his ears, and he had no choice but to lay it all before the King. The result was inevitable: Dereham was hanged; Katherine, Culpeper and Jane Rochford lost their heads; and Henry VIII, still with only one legitimate male heir – and he only four years old – had to go in search of another wife.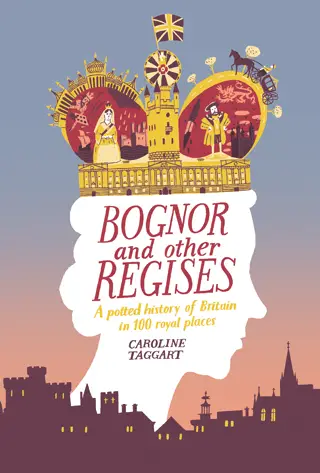 Pontefract Castle is a ruin now. You can no longer see much of the Gascoigne Tower, where Richard II was imprisoned in 1399 and where he probably died of starvation. But the remains of the unusual multi-lobed donjon or keep are impressive, and the medieval dungeons are worth a visit, not least to see the graffiti carved into the walls by soldiers held prisoner here during the Civil Wars.
"Fatal and ominous"
Once one of the most powerful fortresses in the North, and a popular place for keeping political prisoners, Pontefract was, like so many, 'slighted' during the Civil Wars. This was apparently a great relief of the locals, who felt that life would be quieter without it. It had been so notorious that Earl Rivers, sent there as a condemned man in Shakespeare's Richard III, was able to exclaim:
"O Pomfret, Pomfret! O thou bloody prison, Fatal and ominous to noble peers…"
…without the good people of Pontefract deciding to take offence. Thomas Culpeper wasn't a noble peer, but both he and Katherine had good reason to think that Pontefract was fatal and ominous. It's perfectly probable that they had been no more than indiscreet; it made no difference.
Her fall was as quick and as precipitous as her rise had been. She was buried beneath the altar of the Chapel Royal of St Peter's ad Vincula in the Tower of London, where a small plaque on the floor is her only memorial. In another twist, Anne Boleyn, Henry's earlier beheaded queen, lies close by.
Article taken from 'Bognor and Other Regises – A Potted History of Britain in 100 Royal Places' by Caroline Taggart, £14.99 hardback from AA Publishing
Top image: By unknown artist, Pontefract Museum [Public domain], via Wikimedia Commons