Pablo Fanque – Circus Pioneer Buried in Leeds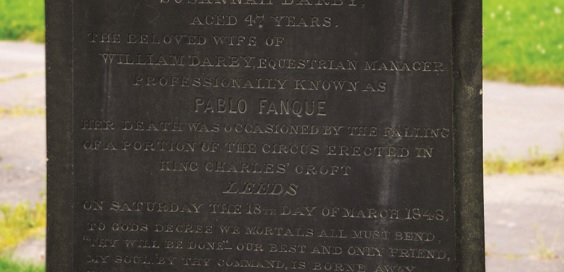 The visitor to St George's Fields cemetery, now part of the University of Leeds campus, might be intrigued to find the grave of Pablo Fanque (1796–1871).
Born William Darby, Pablo was the first black British circus owner and became the inspiration of the Beatles song 'Being For The Benefit of Mr. Kite!' from their Sgt. Pepper's Lonely Hearts Club Band album of 1967.
Fanque's circus was regarded by many as being the best of the Victorian era, attracting crowds in excess of 600 at its peak. Pablo himself performed in the circus, his particular skill demonstrating complex equestrian tricks and dances on his trusty black steeds Beda and Henry, delighting audiences nationwide.
"A compassionate man"
At a time when slavery had only recently been abolished in Britain, the viewing public warmed heartily to Pablo, who also drew much praise from the press. Pablo was a compassionate man who belonged to a Masonic-like organisation known as the Ancient Shepherds, who specialised in helping impoverished families meet funeral expenses.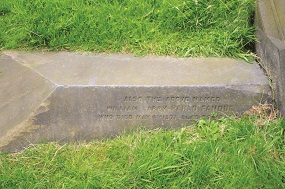 Fanque married Susannah Marlow and had two sons who went on to become circus performers themselves. The marriage ended tragically, however, while one of the sons, Lionel, was performing a tightrope act at the Amphitheatre at King Charles Croft on the Headrow.
The wooden viewing gallery collapsed under the weight of hundreds of spectators. Although casualties were quite light, Susannah, who had been watching her son perform, was hit on the head by several heavy wooden beams as the structure fell and she died at the scene.
Susannah is also buried in St George's Field cemetery. Pablo Fanque died of bronchitis on 4 May 1871 at the Britannia Inn, Stockport. He is buried next to Susannah, his first wife.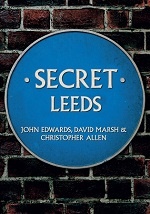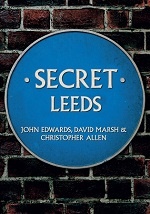 Extract from the book 'Secret Leeds', courtesy of authors John Edwards, David Marsh & Christopher Allen
Available now from Amberley Publishing: amberley-books