Jenkin Road, Sheffield – The Steepest Hill Climb of the Tour de France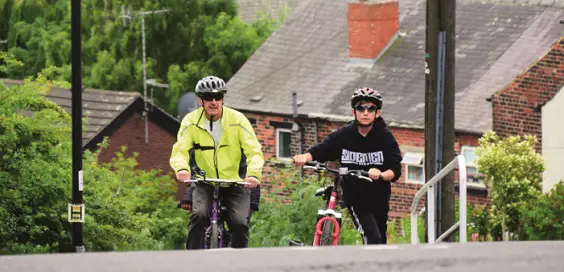 By Michael Glover
Why did the Tour de France of 2014 go through the old industrialised east end of Sheffield?
One of the reasons might have been that its route included Jenkin Road, which sweeps up from the bottom of the Don Valley, and then climbs up the side of Wincobank Hill, that ancient site with its Roman Ridge and its Iron Age Hill Fort, so often misused in the past as a slag heap.
"Unique topography"
This road, lined by suburban semis, was the steepest hill climb of the entire tour. An unlovely urban street with a relatively unprepossessing name became famous worldwide for the ferocious challenges that it posed.
It also serves to remind us that Sheffield, thanks to its unique topography – so suddenly inclined to uprear or side-swerve or downward-swoop – is one of the greatest and most ceaselessly inventive of cycling cities – in part, it has to be said, because of the extraordinary unpredictability of the landscape, mined and shaped by such river valleys.
Take Jenkin Road itself, for example, and how it serpentines uphill, flattens out a little, and then suddenly uprears like a startled bolting horse, just as you think you understand its moods…
"Treacherously slippy"
There are bits of Sheffield perfectly suited to the most courageous of mountain bikers – the very top of Wharncliffe Crags, for example, to the north, where, plodding alone (or so you think), you suddenly catch flashes of red, yellow, blue Lycra through the mist, yards in front of you: lean, young, helmeted bikers, surging in close packs, quite slowly, weaving fat front wheels between treacherously slippery stones, which are often covered with the most brilliant green lichen.
Or catch a few older Lycra'd ones ripping fast and arrow-straight along the Ringinglow Road. Later, legs spread, they sup pints of bitter in the Norfolk Arms.
Where to begin? As a visitor, pick up a bike for hire from the Cycle Hub outside Sheffield Station.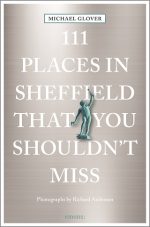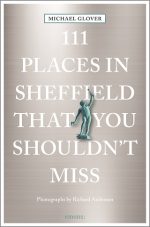 Taken from '111 Places in Sheffield That You Shouldn't Miss' by Michael Glover, published by Emons Verlag, £12.99 hardback, ISBN 9783740800222
images: Jamie Newson