Top 8 Tips for Booking a Hotel Room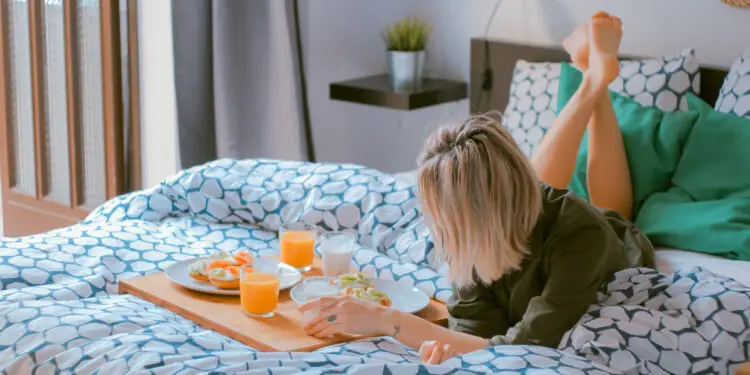 If you are like most people, then it is very likely that you think that going on a holiday trip can end up putting a huge dent in your budget. After all, someone has to pay for the plane tickets and the hotel room. Fortunately, there are quite a few ways in which you can make your stay at a hotel cheaper.
Do you want to know what they are? If so, then you are in the right place!
In this article, you will find a list of tips for booking a hotel room, ranging from looking for discounts on hotels and booking the room months in advance to checking the location, reading the most recent reviews, and comparing your options. Once you are done reading, you should be able to book the best hotel room out there at an affordable price!
Book in Advance
One of the most important things you can do to save money on booking a hotel room is to book it in advance. In fact, you can usually save up to 50% by booking your room early enough. This goes to show that it pays to do research and check for deals before you book. If you keep an eye out for special deals, then you can easily save $100 or more! Even if you only save 10 or 20%, it is still worth it.
Think About the Location
Before you book a hotel room, think about where you want to spend your time. If you are in a city, then you might want to book a hotel room close to the tourist attractions. If you are going to be spending your time in the countryside, then it makes sense to look for a hotel room that is located in the suburbs and not downtown.
See If There Are Any Deals
If you want to save as much money as possible when booking a hotel room, then take advantage of any special deals that are currently available. It is also worth looking into if there are any current discounts on rooms such as "stay two nights and get one free" deals. You can also use websites like Tripplo, that gather discount codes from all over the internet, so that you can save some dollars.
You should also not just search for deals on one website. In fact, the best way to find affordable hotel rooms is to search around on multiple different websites. Before you book, check out Expedia, Hotels.com, Booking.com, Priceline, and any other travel websites that you can find.
Check for Reviews
It is also very important to check for reviews before you book your hotel room. After all, the last thing that you want is to stay at a hotel where there have been hundreds of complaints about bed bugs and other pests. Before you book, go online and read the reviews that people have left on booking sites and travel sites such as TripAdvisor. Look for reviews from recent guests so that you can get an idea of what is happening at the hotel right now.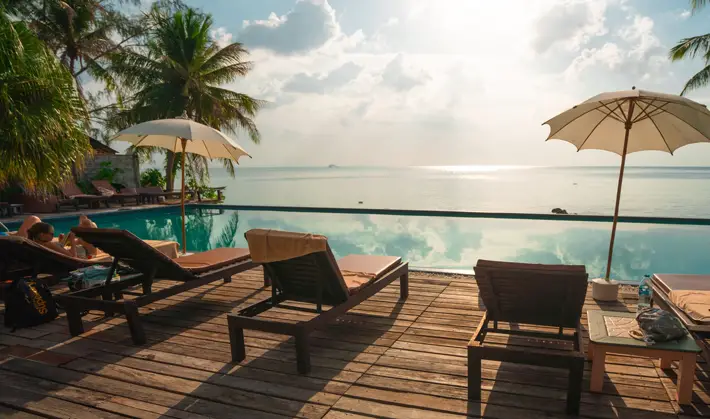 Do Not Select the First Option
If you go straight to the first option when searching for hotels, then you could end up paying more than necessary. In particular, be wary of booking hotels that are listed as "preferred". This means that they pay a fee to be listed higher up on certain sites, which means that they are likely more expensive than other options that are listed lower down. You should also avoid hotels that are listed as "best value". These are usually just average hotels that offer mediocre service at above-average prices!
Consider Hostels and B&Bs
If you do not have a lot of money to spend on accommodation or simply want to try something new, then consider staying at a hostel or B&B. These types of accommodation tend to be a bit cheaper than regular hotels and can give you a real sense of what it is like to live like the locals. While there may not be a ton of amenities available, this is a great way to save some money and gain some insight into the local culture!
Read the Fine Print
It is also crucial to read through the fine print before booking a hotel room. There are quite a few hidden fees that can quickly add up and you might end up spending more than you anticipated. Make sure that you have read through the fine print and gotten a good understanding of the cost before you book anything!
Ask for a Good Deal
Finally, if you are going to be staying at the same hotel for multiple nights, then it makes sense to ask for a deal. For example, if you are going to be staying at a hotel for five nights, then it might be worth asking whether they can offer you any discounts. You might be surprised at what they are willing to do in order to keep your business!
The Bottom Line
Booking a good hotel room is not as easy as one might think. Sure, there are plenty of hotels that advertise themselves as the best choice, but, in most cases, that is far from the truth. However, as long as you know what you should be doing, you shouldn't have a problem with choosing one that is actually the best option.
We hope that after reading this article, you know how you can make the best choices in terms of booking a hotel room. Good luck!