How to Throw a Memorable Halloween Party
With the weather turning cold and the leaves beginning to fall, it's officially spooky season – and Halloween is just around the corner.
It's the best time of the year for fans of horror and fancy dress, and a great excuse to throw a party.
If you're hoping to host a Halloween party this year, here are all the tips you need for a bash your friends will remember for all the best reasons.
Food and drink prep
Providing food and drink is important at any kind of party, but Halloween offers a great excuse for themed snacks and nibbles that your friends are unlikely to forget.
Food dye is your best friend here: think green icing on cupcakes or vampire cookies with marshmallow teeth.
Cocktails can also be adapted for a spooky theme, from Halloween punch to blood-red alcoholic tipples.
You can also get creative with your tableware. Instead of regular glasses, why not serve cocktails in "blood bags", or skull-shaped cups?
Decorations
No Halloween party would be complete with Halloween decorations to bring the whole house together and create the spooky atmosphere you're looking for.
There are dozens of decorations you could choose from, whether spider webs, skeletons, or hanging bats.
Bonus points if any of them actually manage to spook your guests!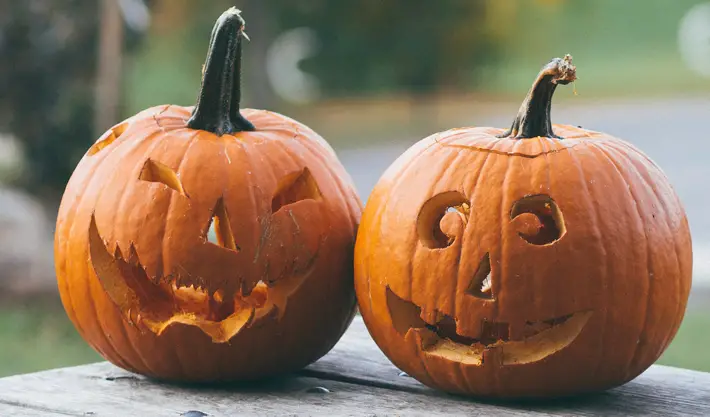 Party games
Planning a few party games ahead of time can make your Halloween party really pop.
Apple bobbing is one of the most popular activities, and only requires a bucket of water and some apples to set up.
You could also try a twist on a classic party game like pin the tail on the donkey, replacing it with pin the bone on the skeleton.
If you want to try something a little more complex, you could consider setting up a murder mystery for your guests to solve.
This will involve assigning characters to your guest and having a storyline to follow, though you can find pre-written stories online if you don't fancy penning one yourself.
Costume competition
You could opt for a theme for your Halloween party, or simply ask guests to come in their scariest costumes.
A theme can help guide people on what to wear, and you could even offer your guests some ideas or inspiration ahead of time.
Either way, you'll take your party up a notch if you offer prizes for your guests' costumes.
These could include prizes for the best dressed or the most creative costume.
Put in the prep, and your Halloween party is sure to be the fun, spooky, and memorable affair you'd hoped for.