A Checklist for Foreigners Acquiring Housing Property in Dubai for the First Time
Dubai is a city of gold, attractions, skyscrapers, innovations, and festivities. This is a great place to live, land a new job, and do business. Due to a simplified taxation system, local real estate attracts end-users as well as investors from all over the world. It does not matter which place a foreigner has selected to acquire a housing unit, a central part, such as Downtown Dubai, UAE, or a surrounding area, such as Al Khawanij, UAE. The following eight-point checklist will help prepare for a real estate transaction.
Select the right property type
One of the main advantages of the Dubai housing market is the broad choice of residential property types. The following units are in extreme demand:
1. Apartments. This is the most popular type of real estate in the city. It ranges from studios to six-bedroom options. Also, potential owners are offered duplexes (two-family houses, divided in half) and lofts (attics and technical floors converted into housing facilities). Residents of apartment complexes typically are able to access numerous amenities, such as public swimming pools, spacious balconies, gyms, recreation areas, playgrounds, and gardens.
2. Villas. Large families often prefer villas. These units usually offer large living spaces,, attached garages, and private gardens. They can be adjacent, semi-detached, or detached, and include three to seven bedrooms. Adjacent villas share common facilities, while detached and semi-detached units are more suitable to people seeking exclusivity and privacy.
3. Townhouses. Townhouses are low-rise buildings, consisting of several multi-level apartments. As a rule, each apartment offers a separate entrance. There are three- to six-bedroom configurations.
Understand your rights
A foreigner has to make certain that he is eligible to purchase a land plot or a house in Dubai. Those who intend to apply for a mortgage loan should meet the following criteria:
• Age of 21 to 65 years;
• A minimum monthly income of AED 15,000 for employees and AED 25,000 for self-employed.
Some banks allow to submit a mortgage application with a monthly income of AED 8,000.
Prepare documents to get a mortgage
Depending on the bank, a different set of documents may be needed to obtain a mortgage loan. Generally speaking, the following documents must be submitted:
• a clear copy of you passport and valid visa;
• a clear copy of your Emirati ID;
• a wage certificate proving employment;
• proof of residence (copy of the rental agreement or invoice from the Dubai Electricity and Water Authority);
• bank statements and payrolls (over the last six months);
• up-to-date credit card statement.
Only a copy of a passport and a bank statement (over the last three months) are required of non-residents who are applying for a mortgage loan.
Choose a financial institution
Foreigners should analyse the financial institutions where they can apply for a mortgage. After viewing their conditions, potential homebuyers will be able to choose the organization open to mutually beneficial cooperation. Most banks in Dubai are ready to provide loans to foreign citizens. Besides, large international institutions tend to offer higher amounts than local ones.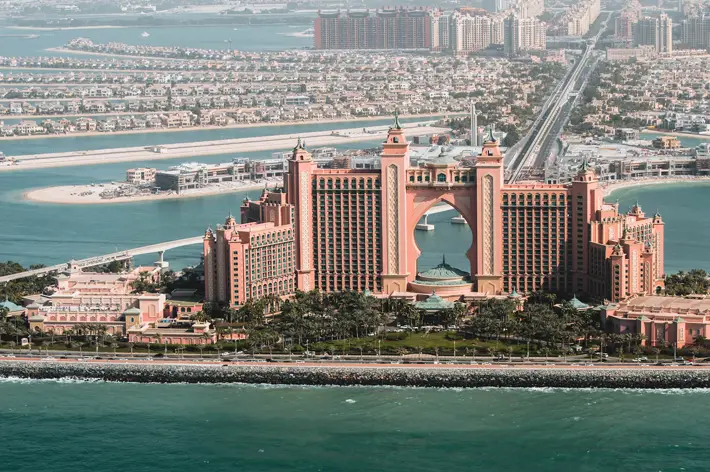 Determine the minimum initial contribution
The buyer needs to immediately determine how much he will spend to acquire the selected property and check out the payment options. The initial contribution usually equals 25% of the total cost of a residential unit (sometimes less). Some developers sell off-plan units. During these transactions, the amount of the initial contribution and payment plans may be very different.
Examine additional expenses
Property taxes are not applicable in Dubai. However, buyers will have to face additional expenses such as:
• The Dubai Land Department transfer fee of 4% of the total sale price plus AED 540 administration fee;
• Registration fees: AED 2,000 for properties under AED 500,000 and AED 4,000 for properties over AED 500,000;
• Mortgage registration fee of 0.25% of the loan amount plus AED 10 fee;
• Loan processing commission up to 1% of the total amount.
Learn about the legal component of the transaction
What legal steps should be taken to acquire a home in Dubai? First, the buyer should conclude an agreement with the seller. Once he has found his dream home, the next step is to discuss the conditions of sale. If the buyer wants to use cash to pay for a property, it will be necessary to bargain in order to reduce the price.
Then it is good to agree on the payment method, sale price, and other legal aspects. When both parties to the transaction reach a mutual agreement, the next step is to sign a purchase and sale contract or a Memorandum of Understanding (MOU).
Here are a few more legal aspects to be aware of:
1. Payment of a standard deposit. The buyer is required to pay a standard security deposit of 10% of the property value to the property registration trustee (a competent authority which acts like a subsidiary office of the Dubai Land Department). He will be able to return this deposit when the transfer of ownership is completed.
2. Getting a Certificate of No Objection. This document proves that the facility has no unpaid maintenance fees.
3. The implementation of the transfer. As soon as the Certificate of No Objection is ready, the buyer should meet up with the seller (at the Dubai Land Department office) so that transfer of ownership can be effected.
Get some help from professionals
Undoubtedly, one of the most crucial steps in getting ready for your first real estate acquisition is studying the theory. But even skilled investors use professional guidance since it ensures a good deal. Specialists at AX Capital can approach a wide range of buyers. They carefully consider the desires and capabilities of each of their clients before choosing a unit that will fully match all of the requirements. Additionally, buyers receive first-rate after-sales support as well as complete assistance throughout the transaction closing procedure.