The Key To Storing Your Garden Essentials Effectively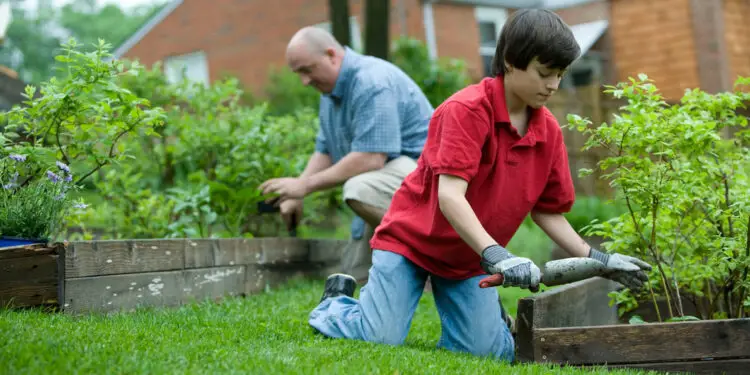 Having a tidy and organised garden has a range of benefits on both the aesthetic of your home and also the increased use of it within your family. By ensuring it is a comfortable and attractive space for everybody to enjoy, your garden can become one of the favoured places in your home and can come with a lot more uses than what you think. Making the most of garden storage options can help to create an organised outdoor space, so that you can easily find the tools and equipment you need, and that the garden is safe to use.
How having a tidy garden is important for your home
With having everything in place around your garden, you can easily prevent a cluttered space and maintain organisation throughout. There are many benefits to garden maintenance, as it results in a much more appealing environment to spend time in. Especially in the warmer months, a nice and clean garden can be a great place for your guests and friends to hang around in. Children can make the most out of a tidy garden as it provides them with more room to get up to their favourite outdoor activities. Having organisation systems in your garden can help keep tools and other objects out of reach to ensure safe playing.
As well as more space for your favourite outdoor hobbies, making space in your garden also means you can use it to its best advantage. Whether this be growing fruit and vegetables and other plants, or having a comfortable seating area for lounging around, having a tidy and kept garden can result in it being the best place to spend your time all year round. Incorporating storage systems is the perfect way to keep your garden organised. To suit the needs of your own outdoor space, there are a range of systems and options to choose from. To start the organisation process in your garden, here are just a few ways you can begin to add storage systems for all of your garden essentials.
Top tips for storing your garden tools and equipment
For gardeners who often maintain their garden, this can mean a lot of different tools and equipment are frequently used, including hand and power tools, as well as other items that might be used for DIY in your garden. Investing in a tool shed is the perfect way to keep all of your essential tools organised and easily at reach. There are a range of benefits to garden sheds, and in order to efficiently organise your tools in the shed, a range of shelves, containers, boxes and trays will prove useful in keeping the shed organised and clutter free. This can have major improvements in the time spent looking for your daily tools, with every object in reach.
If having a tool shed takes up too much space in your garden, a garden tidy is another way which makes for a really practical solution for organising your tool storage. Used for storing both equipment and toys used in the garden, these garden tidies can come in use for a range of occasions. Opting for a larger tidy will accommodate more equipment, and also one made from quality materials will ensure its all year round use. For those who use a garden tidy frequently, even hanging some strong and sturdy hooks to a wall and hanging the tidy will keep it out of the way, meaning you can organise almost every garden essential in a subtle manner.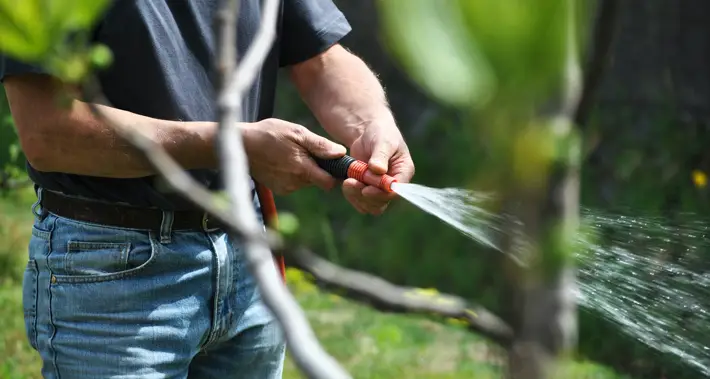 Ways you can effectively store your hose pipe
As one of the main essentials in your garden, hose pipes are used everyday to water all of the plants, fresh fruits and vegetables in your garden, so the handy piece of equipment needs to be well in reach. Usually spread across the garden causing tripping hazards and creating an unaesthetic look in your garden, by storing them away efficiently, you can keep the hosepipe on hand whilst not affecting the look in your garden. Fortunately, you can easily store away your hose pipe, which ensures it will no longer take up valuable space in your garden when not needed.
If you are willing to get DIY with the storage in your garden, crafting a wooden hitch post can be a great way to accommodate your hose pipe. In a neat and out of the way manner which requires little to no effort, making one of these stands can take no longer than 5 minutes and save you a lot of time in the garden. Another option for effective storage is hose reel, which can perfectly be used to store your hose pipe without the need for buying expensive equipment.
The use of storage bunkers for material storing
Storage bunkers are a similar way of storing essentials in your garden with plenty of versatile use. Used for storing coal, salt, grit, wood, or any other items, storage bunkers are one of the most effective ways of storing these types of materials in your garden without cluttering or causing a mess. Companies like Northern Tank Store offer a range of garden storage bunkers for all of your materials and items that need to be kept away throughout the year.
Storage bunkers are an efficient way of keeping a range of items safe and organised outdoors. They can be used all year round under any weather circumstances, with sturdy waterproof construction offering protection from the elements, and allow you to store goods in a way that doesn't affect the look of your garden.
Incorporating in-built storage for your garden essentials
When picking out your garden furniture such as seating or coffee tables, opting for ones with in-built storage will have numerous benefits on the ways you store things in your garden. For example, cushions, blankets and other items that are used outdoors and can't fit into a garage or shed, can instead be placed into your furniture and easily located every time you and your family use them. With the easier way of storing things in your garden that you use almost every day, the in-built storage can achieve a nice and practical look at the same time.
In-built storage can come in many shapes and forms. From storage benches which can be filled with any tools or equipment whilst also a main part in your garden for seating areas, as well as outdoor drawers to hold almost any of your essentials in the garden, which can be decorated with some of your favourite plants for the aesthetic look you are aiming to achieve. Not only will this keep your space organised, but you'll easily find what you're looking for just by lifting up a lid.