Grape Varieties – Alternatives to the Classics
Not the Usual Suspects: Alternatives to the Classic Grape Varieties
By Paul Howard
It is estimated that there are around 10,000 grape varieties that can be grown to make wine. Each one is capable of producing distinct and identifiable styles and flavours. Yet few of these have any commercial significance. And just a handful of them completely dominate wine production. The commonest include classics such as Cabernet Sauvignon, Merlot, Chardonnay and Sauvignon Blanc. Throw in a few others that also have established international recognition like Pinot Noir, Syrah and Riesling. Between them, they account for the vast majority of wine made and sold.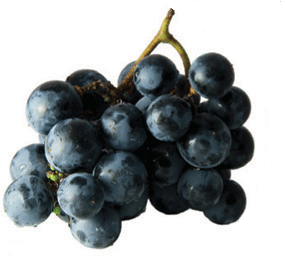 Of course, these few varieties have achieved global domination for good reasons. They are responsible for some of the world's truly great wines and they usually have a long and prestigious track record. Often, they are the varieties taken to the New World by settlers. These 'international' varieties are also in the main easy to cultivate and crop well. Their employ may be as 'improvers' in blends. However, their pre-eminence is reinforced by the growth of supermarkets; marketing and branding that require large-scale production of homogeneous and easily-recognisable wines. Moreover, fashion also plays a part. Hence the rise and rise of Pinot Grigio. What will replace it if boredom sets in? Only time will tell.
"Rich pickings"
Sadly, this means that thousands of other grape varieties are out in the cold. Often these remain native to a specific region, possibly little known outside their immediate locality. Some will be poor quality, others are from new climes but fail to shine, while others may be capricious to grow. Yet many are capable of making good quality wine of distinctive character and flavour. So they deserve enjoyment from wine-lovers. There are rich pickings for the curious wine detective. But frequently their names will be unfamiliar and quite possibly unpronounceable.
Italy still grows over a thousand native varieties; Georgia has over five hundred more. Portugal and Spain's varieties are equally numerous. Not all are rare. The white grapes Airén and Rkatzitelli are actually the 4th and 10th most planted grape varieties in the world respectively. Meanwhile, Torrontes and Malbec have risen from relative obscurity to become the signature grapes of Argentina.
Many unfamiliar varieties have an important role as a blending partner because they may have a particularly useful characteristic such as colour, tannin or acidity. If you enjoy world-famous blended wines from regions like Châteauneuf-du-Pape, Rioja, Chianti or Valpolicella, you will probably have encountered, possibly unwittingly, Counoise, Vaccarèse, Graciano, Canaiolo or Molinara.
"Particular characteristics"
Port has 48 (yes, forty-eight!) grape varieties that are authorised. These include the wonderfully-titled Bastardo. While on the subject of Portugal, Vinho Verde may include Dog-Strangler (Esgana Cão), while you can find Fly Droppings (Borrado das Moscas) in Dão. Italy has the record for the number of varieties in a single bottle. No less than  152 varieties are in Giribaldi's Cento Uve.
A useful attribute of the grapevine is its ability to mutate and adapt to its surroundings. These might be natural or modern day artificial through deliberate crossbreeding and cloning. South Africa's Pinotage (a crossing of Cinsault and Pinot Noir), California's Ruby Cabernet (Carignan and Cabernet Sauvignon) or Australia's Tarrango (Touriga Naçional and Sultana) are all good examples of man's attempt to breed grapevines with particular characteristics. Other examples exist near home. German crosses are bred to cope with cold climates. Reichensteiner, Bacchus, Müller-Thurgau and more besides often lurk behind English wine labels – curious grapes indeed.
On the other hand, a grape's natural lineage is often obscure and complex. It is only slowly unravelling through DNA fingerprinting. DNA famously established that Californian Zinfandel and Italian Primitivo are the same. In the same way, many Merlot vineyards in Chile turn out to be planted with Carmenère, a grape only rarely encountered in its original Bordeaux homeland.
"Next to shine"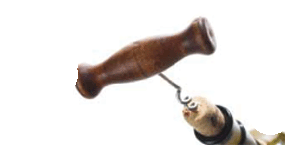 So the grapevine shows amazing biodiversity worldwide. Yet many are truly species in danger, right on the brink of extinction. Picpoul Noir may now be down to its last few hectares in France; you'll only encounter Varietà Tasca at a single estate in Sicily. Longanesi has just 200 hectares in Italy. So the list goes on. Should we care?
Well, we should preserve nature's genetic differences, if only for yet undiscovered benefits. Variety acts as a buffer against an increasingly homogenous world where we risk everything ending up tasting the same. Perhaps the most famous example of this is to consider the case of Viognier. These days Viognier is growing more widely, yet in 1968 it was nearly extinct, with only 14 hectares remaining in the world, namely in France's Rhône valley. Viognier's spectacular resurrection was driven by quality and fashion. Which grape variety currently languishing in obscurity will be next? There remains much to discover.
"Plenty of opportunity to find alternatives"
All this might whet your appetite for a spot of wine sleuthing. You might think that tracking down obscure or rarer varieties is a pastime akin to train spotting. But a little novelty is the spice of life. There need be no anoraks to hand. Why not find new grapes to enjoy? All will have their own tastes, personalities and stories.
Though the international grape varieties dominate, we are fortunate in the UK to have arguably the most diverse wine market in the world, meaning that there is plenty of opportunity to find alternatives. Supermarkets are becoming more diverse but rich pickings are in store at independent wine merchants – and the internet makes buying easy.
Do you yawn at another Pinot Grigio or scoff at another Cabernet? Do you find Merlot mundane and that Sauvignon just isn't your scene? Maybe it's time to broaden your vinous horizons. But wait – I've already started the work for you – the five wine recommendations in this article here are both delicious and deliciously different, so why not track them down?