Matilde Vicenzi at Eataly in Munich, Bavaria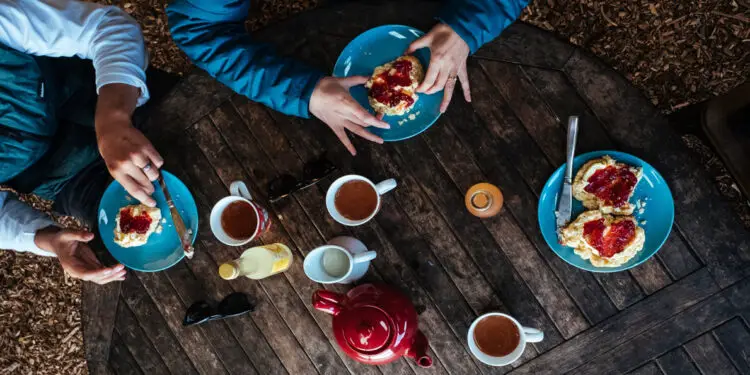 Eataly: A big name for Italian food tradition
Eataly is the address for Italian specialities, here you will find everything that makes your heartbeat faster for Italian food tradition. In addition to a rich selection of delicacies, EATALY offers exclusive pleasure experiences that give you completely new insights into the world of Italian cheese, wines & co.
Fans and visitors to Eataly will now find the key products Matilde Vicenzi on the shelves of the German shop. Accompanying this significant presence is a host of marketing initiatives to promote the brand and Matilde Vicenzi's fine bakery products online and in-store over the coming months.
Vicenzovo Ladyfingers are the best biscuits for your Cappuccino and Tiramisu moments
These delicious biscuits look like sticks and are the perfect choice for the preparation of tiramisu and as appetizers during cappuccino breaks. The Vicenzovo Ladyfingers biscuits are made from fresh whole eggs without artificial flavourings. the company will welcome you at their tastings in December 2nd, 3rd and 4th.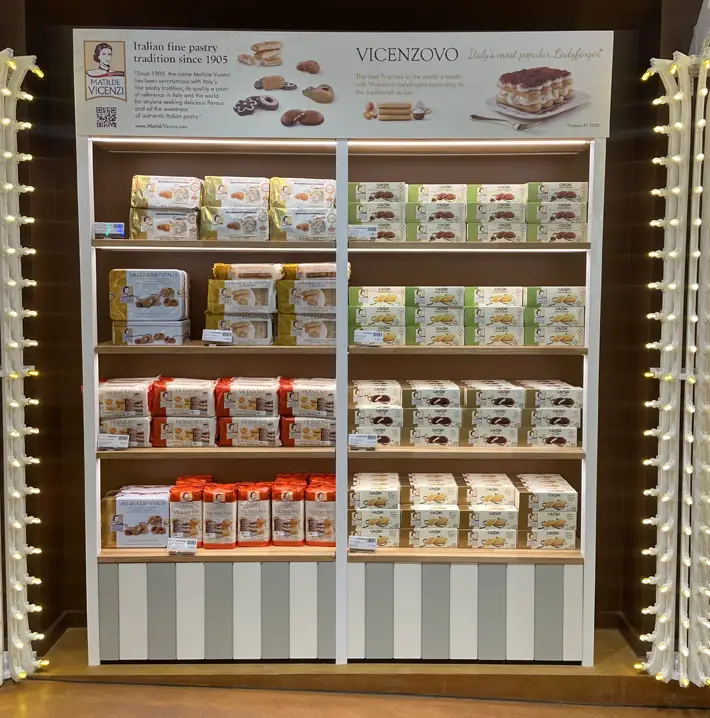 Matilde Vicenzi: Traditional pastries from Italy
Matilde Vicenzi's range includes traditional pastries from Italy, like the crunchy Cantuccini with whole almonds and the Amarettini that are popular with cappuccino. The spoon biscuits are still a firm favourite in the pastry selection, as is a good mix of biscuits and shortbread.
Particularly fluffy puff pastries in different variations and pastry mixes packed in beautifully designed metal boxes are an ideal snack with tea or coffee and also make excellent gifts. Grisbí with crème filling, a biscuit with fine fillings that tastes particularly good when chilled, are very popular. The crispy, wafer-thin wafers with cream filling are a delicious snack for any occasion with a long tradition.
The biscuits from Matilde Vicenzi are not only a delight on their own, but can also be used as an ingredient to refine a range of desserts, cakes and deliciously filled biscuit rolls. Varied recipes from the house of Matilde Vicenzi provide valuable suggestions for using the fine biscuit in successful dessert, snack and cake creations.
One of Matilde Vicenzi's most important products is the Grisbi, a classic Italian biscuit with a lemon flavour cream filling, sold in the 150g pack. In addition to the lemon flavour, this filled pastry is also available in other flavours like Chocolate, Hazelnut and Vanilla. If you like this refreshing combination of citrus fruit and biscuit, Matilde Vicenzi is the place to go. Just one bite of the biscuit and the day can begin. These delicious biscuits are particularly suitable for breakfast or as a small break in between.
Matilde Vicenzi is a traditional company from Verona
The traditional company Matilde Vicenzi in Verona is known for a range of exquisite biscuit specialities. The history of the company began in 1905 in the bakery of the company founder of the same name. Matilde Vicenzi marketed spoon biscuits, amarettini and fine pastries made of puff pastry there. The changeover from artisan production in the bakery to small-scale industrial production took place soon after. The decisive step towards a significant expansion of production and the conquest of a high market share was taken by Matilde's grandson, Giuseppe Vicenzi, in 2005. Today, the 3 daughters of Chairman Giuseppe Vicenzi are on the company's Board of Directors.