Sheffield Leading the Way as the UK's Leading Start-up City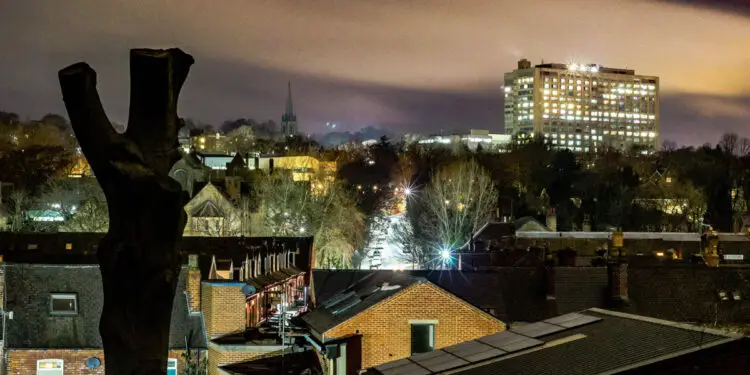 If you were asked on the spot which UK city is likely to provide the best environment for start-ups to thrive, it's likely that you would say London or Manchester. However, Sheffield was named as the UK's leading start-up city in 2019, according to a survey from Paymentsense, the largest merchant services provider in the continent.
The company's start-up ranking takes into account a raft of factors linked to start-up success for entrepreneurs. These include average weekly salary, rent, typical business survival rates, and employment rates. Sheffield's index score outperformed all other leading UK cities, with its five-year start-up survival rate of 44.9%, and the growth potential for its tech sector being most notable.
Figures from the Centre for Entrepreneurs confirmed that some 196 new tech start-ups were formed in the Steel City in 2019, up 6% from the previous year. Sheffield has experienced tremendous investment in emerging technologies in recent years. Between 2015-19, over £74 million has been pumped in, helping Sheffield to keep pace with Leeds and Manchester who have blazed the tech trail in the north for some time now.
Of course, the shadow of COVID-19 looms large over many of these innovators and entrepreneurs across Sheffield at present. A survey by the Sheffield Business Response Group found that as many as 89% of firms in the Steel City reduced or ceased trading during the initial lockdown. Although the long-term economic fallout from coronavirus won't be felt in the Sheffield economy for some period, it must be said that the city's council is doing everything it can to keep employers and jobs afloat during this unprecedented time.
During the summer, the Sheffield COVID-19 Business Support Grant scheme gave the council the opportunity to distribute much-needed cash grants to start-ups and micro businesses that may have missed out on the business rate grants scheme. It's hoped that these initiatives can maintain the city's impressive start-up survival rates over the coming years. The Coronavirus Business Interruption Loan Scheme (CBILS), which offers loans interest-free to troubled firms for the first 12 months, has also been extended until the end of January 2021. The UK government's British Business Bank accredited over 100 alternative finance lenders onto the scheme. Funding Options is connecting businesses in Sheffield and beyond to over 40 of these accredited CBILS lenders via its comparison platform. The platform has already processed CBILS loans worth over £240 million to businesses requiring financial salvation during this difficult time.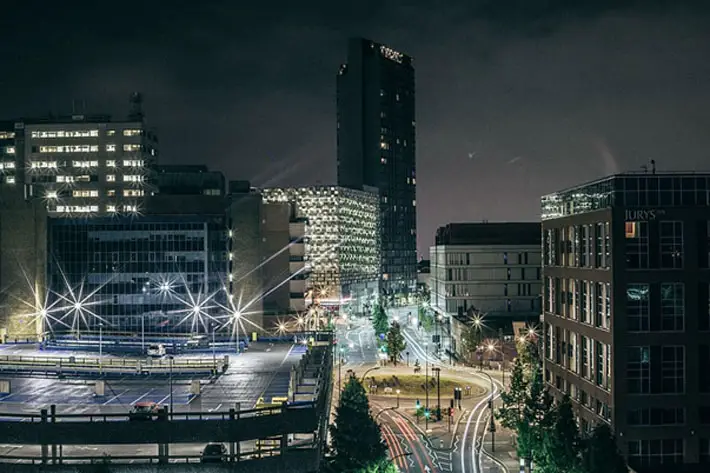 There are two exciting reasons that start-ups in Sheffield can continue to thrive. First and foremost, access to investment and alternative finance is proving an increasingly realistic prospect. Whether through crowdfunding or external investment, there are plenty of examples of Sheffield-based start-ups being propelled by fresh investment.
Take Tutorful as a prime example. The online site designed to match students with reputable tutors smashed their £350,000 crowdfunding target in early 2017. Telematics experts The Floow also scooped £13m from new global partners in the same period. Crowdfunding is proving increasingly vital in the modern age of business, with outside investors eager to lend a helping hand and witness the diversification of the start-up scene.
Secondly, the city also benefits from access to a young and agile talent pool, with two universities present here in the shape of the University of Sheffield and Sheffield Hallam University. So many graduates in the city want to stay in the area after leaving higher education, but, in years gone by, employment opportunities may have been harder to find. That's why more ambitious graduates are taking it upon themselves to start their own ventures.
Sheffield City Council is working hard to create an inviting culture for start-ups and independent businesses. In September, the Council received progressive plans to transform the 19th century Leah's Yard building into a hub for business and cultural events. The proposals for Leah's Yard Social Enterprise (LYSE) would create a new retail space for start-ups and pop-up traders. It is set to also feature ample office and co-working space and a state-of-the-art event and conference venue.
Tim Feben of Opus Independents, which is one half of the new LYSE organisation, said that this project has the potential to create "meaningful opportunities" for entrepreneurs as a venue that "organisations can come together and help make [the] city better for everyone". As Sheffield begins to believe in itself, so too will interested onlookers across the continent.