Biggest Mistakes Most Businesses Make When Choosing a Card Machine
Accepting card payments should make it easier for your business to process more transactions, improve the customer experience and even provide a platform to accept payments online and over the phone.
But like any investment, you need to make the right choice if you're going to have a chance of achieving a good ROI on your card machine.
Making the wrong choice can leave you with a payment system that not only doesn't make you any more money, but could actually end up costing you more.
There's plenty to consider when investing in a card machine for the first time, or switching providers, and there's a few common mistakes that many businesses make.
Here's the main mistakes we see to help you avoid them.
Businesses choose the wrong type of card machine
Before choosing the type of card machine you want to use in your business, you need to think about your customers and what's the best way for them to pay in your business.
If you've got a small shop, you might be better off with a fixed-place countertop card machine that you can put on a till and have customers come to you to complete their purchase.
If you've got a business that suits multiple points of purchase, like a large shop or a restaurant where you need to take payments at customer tables, then a mobile or wireless card machine can be a better option.
Each type of card machine has its own benefits and potential drawbacks, so it really just depends on how card payments will work in your business.
Businesses focus on the cost of the card machine, not the fees
Weighing up the upfront costs of a card machine against the ongoing costs of fees is something many businesses fail to judge properly, especially new businesses just starting out.
Many believe that a 'cheaper pay as you go' card machine, with no or a smaller device fee is the best option.
It's easy to see why when you've got limited resources.
But in the long run, these types of card machines usually cost a lot more in ongoing fees.
The base price for the machine also ends up being much more than most business owners originally thought.
So it's important to do the correct research and forecasting for your business before signing up.
When you actually look at it, some PAYG machines can charge up to 2% per transaction (closer to 3% for online payments).
Fixed-term providers however – many of which provide flexible contracts too – can offer transaction fees below 1%, so the long term savings per transaction can easily make up for any upfront costs you'll pay.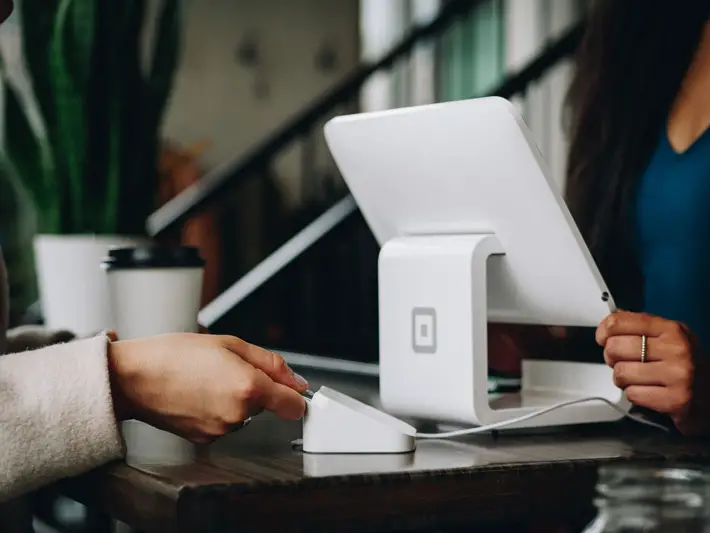 Businesses fail to think about the future
We've all seen the way payments have changed in the last couple of years and the switch customers have made to contactless payments.
How a business uses a card machine or takes payments will change over time as new payments are introduced and the technology changes.
Think about how digital wallets like Apple and Samsung Pay have been introduced in recent years.
Unfortunately too many businesses only think about their immediate need when it comes to a card machine, not how it'll adapt within their company as it grows.
Businesses limit themselves to one payment method
It's never been easier, or cheaper, to create an ecommerce website that can add another dimension to your business.
Even the smallest of local businesses can benefit from having an ecommerce site.
Many smaller or newer businesses don't consider this and end up limiting themselves, and considering that much of the technology needed to accept card payments forms the base for accepting online payments, they're really missing out.
Businesses don't read the small print
As well as underestimating the costs of ongoing transaction fees, many businesses fail to understand the impact of other fees.
Minimum transaction fees are the most common that hits businesses by surprise.
This is the minimum fee you'll pay regardless of the number of transactions you actually process through your card machine.
Other fees that can come up unexpectedly if you aren't careful are PCI compliance fees, and non-compliance fees.
So, when choosing a card machine (and card machine provider) you should understand exactly what you're signing up for.
Making the right decision when it comes to card machines for business
While not having a card machine is no longer an option for businesses, choosing the right option when it comes to the type of card machine is one of the most important decisions they'll make.
Understanding not only how a card machine will work in business today, but also the future and how changing technology will impact payments is now something to take seriously.
Especially for any business planning for long-term success.