What Are the Effects of a Workplace Accident on An Organisation?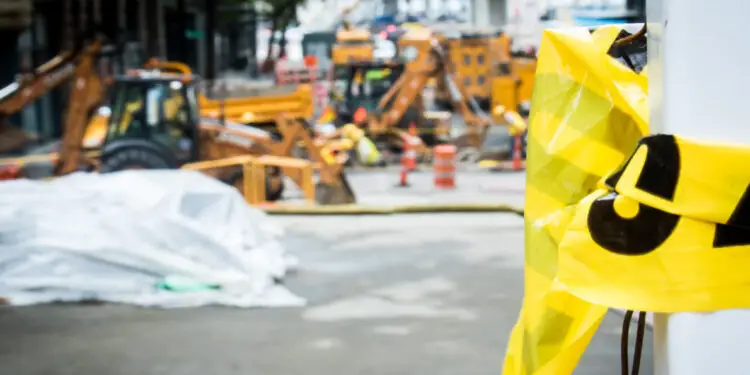 Accidents at work happen all the time, and when they do occur, they can result in severe injuries and even fatalities. In 2020/2021, fatal injuries happened to workers in agriculture, forestry, and fishing industries. The most common type of fatal accident to workers is falling from a height, being stuck between a moving vehicle, and being struck by a moving object. The good news is that fatal injuries are quite rare. Non-fatal injuries cost a business roughly £1,400 on average. Nonetheless, injuries that prevent people from continuing their activities cost at least seven days, which is close to £5,100.
Workplace accidents can have a significant impact on a business. Employers have to know how to deal with the aftermath, help the people in the organisation, and preserve the smooth operation of the business. Whether big or small, work-related accidents have terrible consequences. This is precisely why it's necessary to take careful steps to prevent such incidents and ensure a safe and secure environment for everyone. If someone sustains an injury during employment, they're entitled to workers' compensation. According to the experts at Personal Injury Claims Care, individuals aren't always limited to workers' compensation. They might be able to bring a personal injury lawsuit against the employer.
The Indirect Implications of Workplace Accidents
Loss Of Productivity
An accident can have a huge impact on the organisation, as it causes loss of productivity. If you run a small business, losing an employee for an indefinite amount of time can turn out to be a disaster. You'll have no choice but to overwork the other employees. When someone isn't able to work, the others have to assume extra responsibilities. Basically, they have to pick up the pace to produce the same results as before. Not only is the workforce exhausted, but also you need to pay overtime costs. In this case, it's recommended to give people a couple of days to cool off and regain their composure. If you need more info, it is suggested to seek advice from an accident and emergency claims expert to get the best legal advice.
Reduction Of Sales
Following an incident, you get unwanted attention from the media. This, in turn, can lead to disastrous sales and reduced profits. It's difficult, if not impossible to restore order. To avoid something like this from happening in the first place, implement a robust health and safety program. You don't want to lose opportunities to the competition, do you? Consistent losses may force you to go into bankruptcy. Take measures right away and avoid business losses. The financial viability of your business depends on its smooth functioning.
Hiring and training new employees are time-consuming and expensive, to be frank. If you're cash-strapped, it's a cost you can't afford. It's more affordable to introduce training. Offer instructions and guidelines to identify potential hazards and deal with incidents. Most importantly, encourage people to speak up. An accident shouldn't happen the second time. As an employer, it's your moral (and legal) responsibility to instruct your employees on how to perform their duties in a safe and responsible manner.
Low Staff Morale
Even if an accident at work isn't fatal, it can reduce the morale of the other people within the organisation. Low workplace morale has a negative impact on the company culture, which has considerable financial consequences. Disengaged employees will end up costing you a lot. What you need to worry about is absenteeism, illness, and other issues resulting from people not being happy at work. When someone gets injured on the job, your main concern is the victim and their loved ones. You fail to understand that the aftermath of the incident still lingers at the worksite.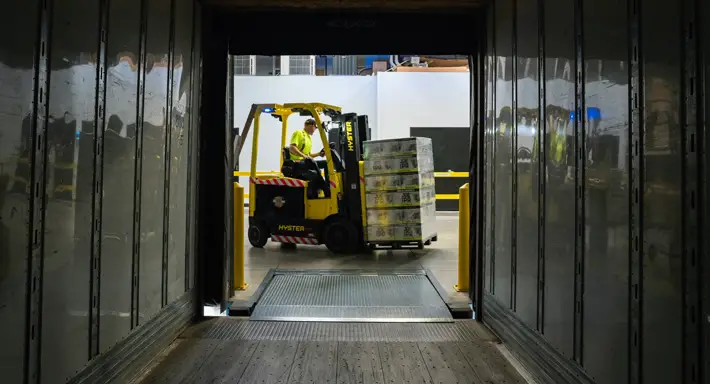 Tarnished Reputation
It goes without saying that a negative reputation is bad for business. People simply refuse to buy from companies that are negatively perceived. A work-related accident gives a bad image, so it doesn't matter if you later express regret or the incident wasn't your fault, to begin with. People will start to post images on social media, so information will leak to the wider public. It's not just your customers who will notice. The rock-solid reputation you've spent so much time building will collapse in a matter of seconds. Once a reputation is lost, it can't be reclaimed.
The Direct Implications of Workplace Accidents
Accident Investigation and Recording
Regardless of what happened, you must investigate the incident in which your employee was hurt. You need to have an accurate account of what happened. Accident investigation, not to mention recording, commands a high price. It would be wrong to assume that incident costs are recoverable. Not only are they not unrecoverable, but also they're greater than expected. An ounce of prevention is better than a pound of cure.
Medical Compensation
If a person is injured on the job, they have the right to collect workers' compensation benefits while they strive to make a full recovery. You're responsible for sending the claim form and the supporting documentation to the insurance company. Your doctor will be required to submit a medical report. The claim process should be straightforward, but it rarely is. This is because there are very strict guidelines for determining if a certain injury is up for compensation. The point is that you need to arm yourself with patience.
When dealing with small medical bills, it might be tempting to pay them rather than submit them to your workers' compensation insurance. It might seem logical, but this move can cause problems down the line. Penalties might be imposed for not handling the situation properly. Therefore, don't jeopardise your ability to minimise losses, so reach out to the insurer and let them know what's going on.
HSE Fines
Complying with health and safety legislation is paramount. Penalties for non-compliance can be high. Many of the fines from 2021 were related to equipment not being safeguarded. Check-ups are carried out by inspectors with sufficient knowledge and experience. Attention needs to be paid to the fact that you can be held personally liable for breaches in health and safety regulations. The HSE might prosecute the company, together with its officers, depending on the severity of the violation. Fines are your responsibility, which translates into the fact that they can't be mitigated by insurance.