Most Popular Career Paths for Business Graduates
Not all business graduates go on to start their own business. There are also lots of career routes to take after you graduate with a business MBA or doctorate. Here are a couple of the key positions for business graduates and their average salary.
Career Path 1: Financial Analyst
One of the key skills business graduates learn is analysis, especially when it comes to financial analysis since this is a core skill business owners need. Business graduates have learnt to assess the strengths and weaknesses of businesses in terms of their financial viability.
Being able to interpret financial statements and other key metrics is part of this and it puts business graduates in a good position to move into a financial analyst career path. Financial analysts help companies make key business decisions by examining financial data. They might also use research to understand the macroeconomic and microeconomic influence of the decisions.
Smart financial analysts are able to predict the future economic outcomes to help companies navigate a volatile market and win. To succeed in this role you must be analytical in nature and enjoy deciphering patterns in data. Those drawn to economics and scientific topics will excel in this area.
The average salary for a financial analyst in London is 41K with a top salary of 61K according to Glassdoor.
Career Path 2: Business Reporter
Second on the list is a completely different type of role. Some business graduates go into work within the media, print and broadcast institutions. You must be able to not only analyse companies and industries to predict trends, but translate complex data and analysis into easy to understand language.
Students that are drawn to communication, media and the arts might prefer a role which centres around both analysis and communicating that analysis to the wider public. A business reporter has the opportunity to shape an industry and influence a wide number of business people who are reading the content.
The average salary for a business reporter in London is £27,000 according to Glass Door.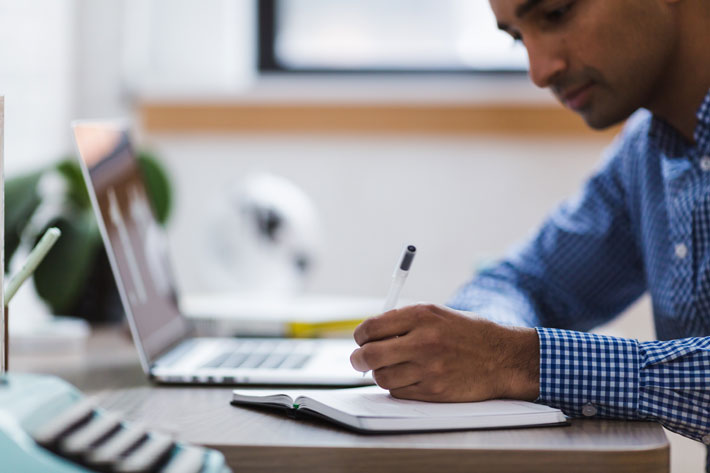 Career Path 3: Management Consultant
Many business graduates go on to become Management Consultants. Specialist consultants are brought onto a project for a fixed time period. You can set up as a management consultant by yourself or join a consulting firm.
In terms of flexibility and freedom becoming a consultant provides a really good work life balance since it is relatively easy to set up on your own, especially if you go and work for a firm first, gain some experience and then leave. There are also lots of contractual options available which means you can work for small blocks of time and then take off time in between to travel, be with your family or study.
Management consultants also make a lot of money compared with other roles. The average salary for a management consultant in London is £50,000 according to Glass door with top salaries of 81K.
Career Path 4: Accountant
The last role on our list once again utilises a business graduates financial acumen. Accountants are responsible for conducting audits, ensuring tax is paid on time, managing the finances of a company and helping management make key decisions.
There are jobs available at individual companies, or you could join an accounting firm. This is another career path that offers a good salary and flexible working. It is relatively easy to set up as a small business accountant and run a business which affords you a great work / life balance.
The average salary for an accountant in London is £35,000, with the top salary being around 56K according to Glass Door.
If a finance or business career interests you then studying business at postgraduate level is a great first step to uplevelling or changing your career.