How to Drive Footfall to Your Local Business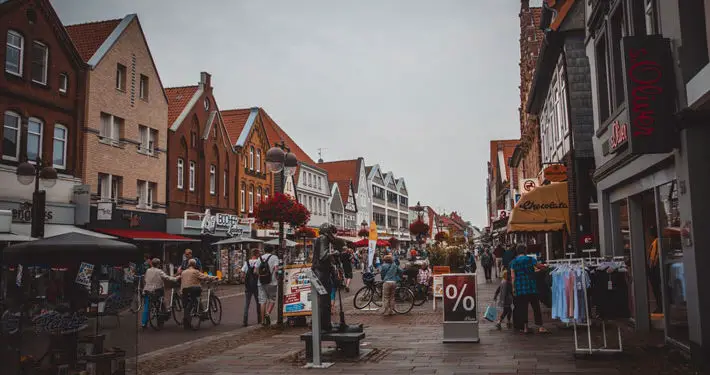 Small independent businesses in Yorkshire are booming; we are developing thriving, creative and innovative business in all industries. Yet, advertising for a small, local business is always tricky and expensive, but for many companies it could be the only way they can grow. For SME businesses that have a physical location, you would be focusing on driving footfall to your location to build brand awareness and to turn a profit. Tactics for this kind of advertising can vary in cost a lot, but the good thing is that there are plenty of creative ways to can draw attention to yourself, directly targeting people in your area, rather than taking a shot in the dark and hoping for the best.
Kerbside Attention
We all know that you need a well maintained store front and window appeal for new customers to be drawn to your business, but that's the standard. You will need to go above and beyond to really attract a new crowd of customers, interested in your brand and your services.
You can go big and bold with funky air dancer inflatables, waving and jigging outside your business. These have been super popular outside car dealerships and big venue businesses for years, because they draw attention to something that may have been otherwise overlooked. Their bright, dynamic design brightens up boring locations, or can just turn your shop into a landmark.
There are also small and relatively tame ways to liven up your kerbside. Chalkboards or sandwich boards propped up outside draw a lot of attention, especially if the content is witty, funny or imaginative. You can also provide small low-cost extras like dog water bowls or treats. This promotes a community-friendly vibe for your business, and whilst their pet is refreshing themselves, potential customers have time to pause and look at your store front, browse your menu or read the message you are promoting.
Create An Online Presence, Too
Many small, independent businesses that do not (or cannot) provide e-commerce services do not bother to build up an online presence. This is a mistake! Getting your brand out there and making it a recognisable name is likely to build footfall with customers who are just walking past.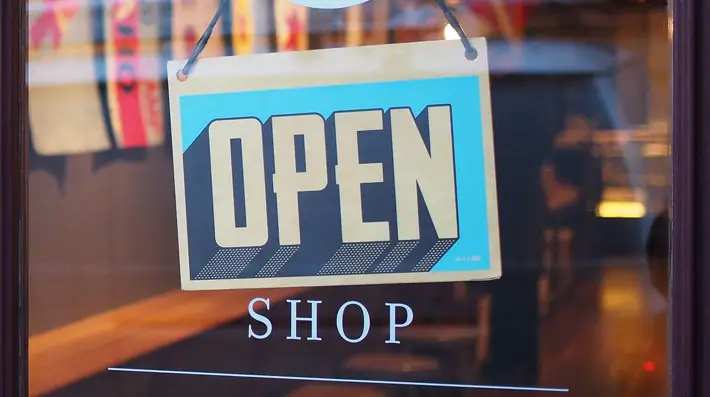 Channels such as Instagram, twitter and Facebook are all great for showing your customers what your brand is about. It also helps to build up a reputation within the community, as well as a bank of reliable and loyal customers. Features such as 'looking for recommendations' on Facebook could allow your customers to tag your business page and promote for you! Google My Business is also super important for appearing on local listings, so people looking at their online map can see your business nearby!
Social channels actually work in conjunction with an attractive store front; research shows that consumers are more likely to engage with online content that has images, which is just one of the reasons Instagram is becoming the most popular app. Build an aesthetic that appeals to your customers online, post with pictures showing off your business and they will be more likely to engage with your business and convert to an in-store customer.
Hold Community Events At Your Space
This will totally depend on the space you have available, but we are confident you can get creative and work something out for yourselves. Community events, workshops where you can show off your expertise and your business, or just meet and greets are such a fantastic way to build a relationship with the customers in your local area. This is a great idea for any businesses in retail, the food or service industry or are working within the creative or culture industry. Not only will relationship building help you establish up a customer base and boost your brand visibility, you are also inviting people to visit your place of business, increasing footfall.
These events are so cheap to host, they just need a little advertisement and encouragement for people to attend, but momentum will certainly get going!
When it comes to encouraging footfall to your SME, you should always focus on localised campaigns and how to directly target the customers you have nearby. This will provide a much better return on investment, with cheaper advertising or upfront costs and improved results for business to thrive on!