How to Save Money on Moped Insurance
Mopeds are a popular choice of vehicle for those who mainly take short journeys. Travelling by two wheels is a fantastic way to beat inner city traffic and can even be a cost-effective investment. Not only do mopeds not have to pay congestion charges in business hotspots like London, but they are often free to park, they use less petrol, and they even have cheaper insurance than their four wheeled counterparts. But are there ways to save even more money on your moped insurance? Let's find out some of the most effective methods you can use to reduce your moped insurance premiums.
Reduce Your Mileage
It's no surprise that if you tell your insurer you ride your moped frequently, you will be more likely to pay more for your insurance cover. In the eyes of an insurer, the more time you spend on the road, the higher the risk is of being involved in an accident. Whereas some journeys such as commuting might be essential, there are ways to cut down on your road time. In terms of fuel economy for example, one longer journey is often more fuel efficient than several shorter journeys.
Try to avoid any sudden acceleration as this burns more fuel; condition yourself to accelerate slowly and gently. Be mindful of stopping distances too. Any sudden or abrupt stops require more energy to bring your moped to a complete stop. Aim to keep a sensible distance from any surrounding traffic, and if you're feeling particularly savvy, you can even compare petrol prices to ensure you get your fuel at the best price.
Shop Around to Get the Best Price
Comparing different insurers and types of policies is essential here, to make sure that you are getting the coverage your moped needs at an affordable price. Using an insurance intermediary such as One Sure Insurance can help you to get a quote for moped insurance at the best possible rate. You can find an overview of any overall or monthly costs, any excess you need to pay, and the level of cover you will get.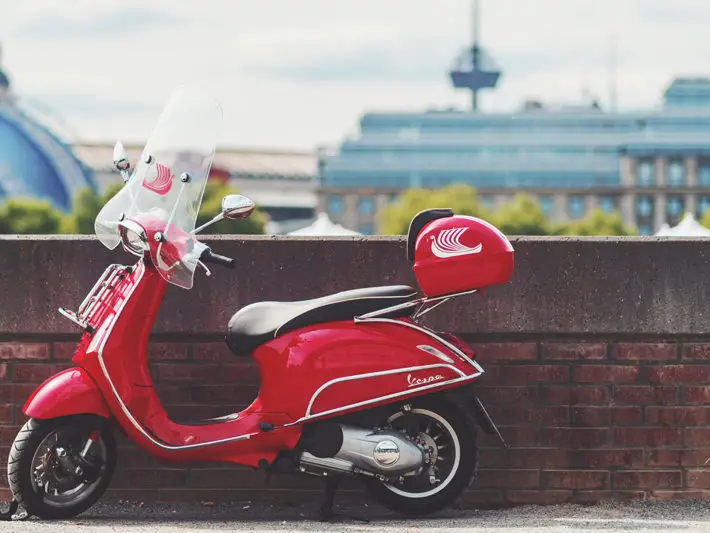 If you want complete peace of mind, you might want to investigate comprehensive scooter or moped cover. A fully comprehensive moped insurance policy covers you for any damage you cause to a third party, their vehicle, or their property, whether the accident was caused by you or even if no-one was at fault. If you own multiple vehicles, you can also bundle these together and benefit from discounts that can further reduce your insurance premiums.
Keep Your Moped Safe
Storing your moped in a safe location prevents people from interfering with it, as well as reducing the risk of you becoming a victim of theft. Most insurance policy prices increase in line with where a moped is stored overnight. For instance, a policy for a moped kept in a locked garage will often be far more affordable than insurance cover for the same vehicle stored on a driveway or road.
Did you know that motorcycles are twice as likely to be stolen in comparison to cars? Having the right security measures in place can help to reduce your moped insurance premiums. One security device which is thought to be the most effective at leading to a discount is an immobiliser. The moped security market is vast, so it is useful to do some research into any devices first to make sure that having these devices really will impact any insurance quotes you are considering.
When taking out insurance for your moped, there are lots of different things to consider. Finding ways to reduce your moped insurance costs will ultimately depend on your needs and lifestyle. Want to make sure you look your best while out and about on your moped? Check out this guide to discover your new motorcycle riding gear essentials.