The Most Popular Vintage Clothing Trends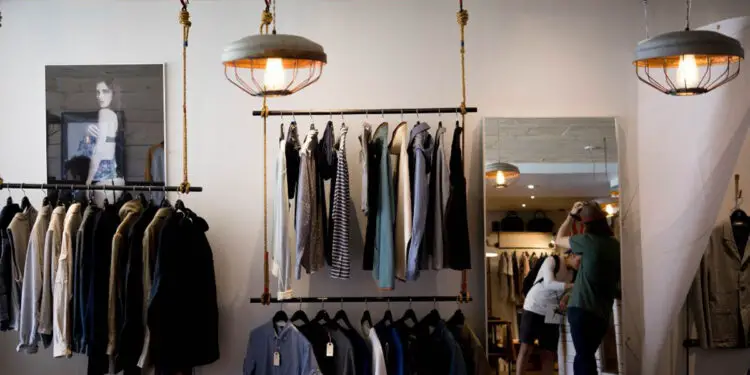 Fashion is cyclical. This means that whatever style went out of fashion yesterday will come back tomorrow with a few tweaks.
The same happened with the vintage fashion trends of the 1940s as well. The modern designers have taken inspiration from the retro era and have come up with vintage clothing trends with a fresh appeal.
Whether it is swing dresses, flared skirts, wide-legged trousers, button-up cardigans, modest blouses, tea dresses, or sailor tops with the right selection and combination, you are sure to look gorgeous. Moreover, you can pair them up with the right accessories and shoes as per the occasion.
Here are a few popular vintage clothing trends for you to choose from.
1. A-line flowy dresses
For a perfectly chic and feminine look, you cannot miss having a flowy A-line dress. This suits most body types and will also look perfect for an evening outing.
Whether you are going for a dance event, party or a retro event, an A-line dress is definitely a good choice. If you wish to create a more striking appeal, then you can accentuate your attire with accessories like gloves and hoops. It will complete your look and give you a vintage ensemble.
2. Oversized collar tops
Oversize collar tops have made a comeback, and they look absolutely stylish. Just pull out the collars over a cardigan or sweater for that stunningly chic look. You can also team it up with skinny jeans; or if you are ready to rock in the vintage look, then you can wear a flared denim or wide-legged trouser with it. Wear striped shirts with flared bottom jeans and pair it up with sneakers. You can even wear boots underneath it.
3. Cardigans
These have long been in existence but their prominence in attire was noticed in the 1940s. Since then, they are considered a highly versatile clothing. You can wear them on a dress or pair them up with sailor trousers like these https://www.weekenddoll.co.uk/products/vintage-style-high-waist-sailor-trousers?variant=15163427291179 or skirts. The good part about cardigans is that you can wear them as a shirt as well. Just tuck them in with pencil skirt or trousers to complete the look.
There are various style options of cardigans like a cropped cardigan, 3/4th sleeve cardigan, full-sized cardigan, knitted cardigan, and others. The designs and style options are umpteen, so you can pick one as per your style preference and occasion.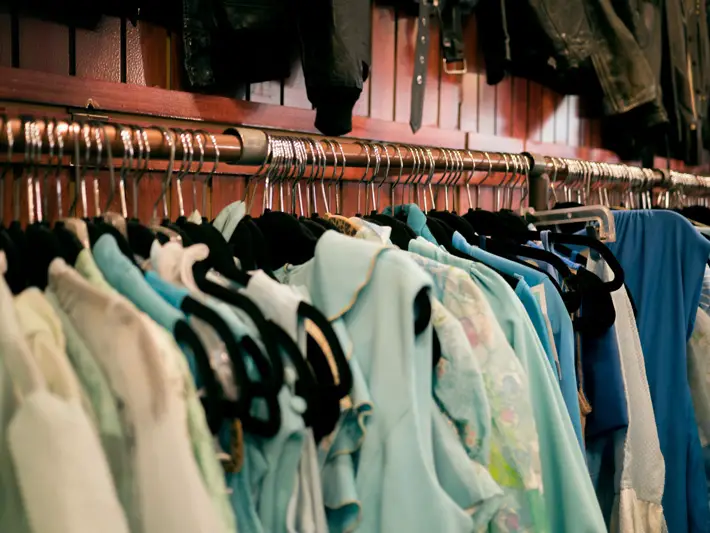 4. Skirts
A-line skirts have a long legacy, and they are still quite popular. Perfect for an outing or evening with friends, these look appealing. During winters, you can opt for a woollen skirt. These look fabulous when paired with long boots and a fitted knit top or cropped cardigan top. Complete the look by wearing a beret and gloves with it.
5. Jumpsuits
While you may call them modern fashion staples, they have been there in the business since the 1940s. You can find different style options in these. This all-in-one attire is perfect for a weekend getaway with friends when you want to have a leisurely time.
6. A silk scarf
This may be a small piece of cloth, but it is a highly versatile one. You can wrap around your neck or tie around your hair to give yourself a retro look. These are available in so many patterns and colour options that you can surely find the one that matches your style. If you are sporting a messy bun, or you are planning to spend a weekend on the beach, then you can tie this headscarf around and get into leisure mode. So, get one for yourself today!
7. Accessories are a must
While we have discussed the popular dressing options for a vintage look, accessories are something you cannot miss. Any dress, no matter how beautifully it has been designed, gets accentuated with the right accessories. Accessories like hoop rings, bangles, beaded necklaces, and oversized sunglasses have ruled the vintage style and continue to be a popular choice even today. If you are getting ready with a vintage look, then these fashion accessories are a necessary add-on.
With these vintage fashion trends, you can definitely turn heads wherever you go. Just use your creative mind to mix and match the available pieces and create the perfect ensemble that can give you the desired look.