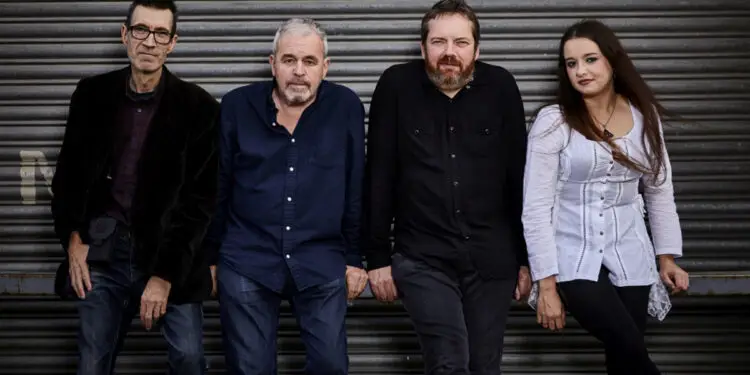 Next step on Ex-Beautiful South vocalist Dave Hemingway's musical journey…
YOUR NAME: Phil Barton.
BAND NAME: Sunbirds.
WHAT DO YOU DO/PLAY? Songwriter/Guitarist,
HOW LONG HAVE YOU BEEN TOGETHER AS A BAND/PLAYING MUSIC? 2 years / 30 years.
GIVE US 3 REASONS WHY WE SHOULD TRACK DOWN, LISTEN AND DISCOVER YOUR MUSIC?
1. You'll forget about your horrible boss for 40 minutes.
2. It's only a mouse click.
3. You'll feel better for it.
WHERE DO YOU SOUND BEST – FESTIVAL, CLUB, BEDROOM – OR SOMEWHERE ELSE?
Festival. Definitely. The bigger the better.
WHAT WAS YOUR FIRST…
RECORD? Out of the Blue – ELO. On blue vinyl, £5.35. A lot of money in those days.
CD? Absolutely no idea, sorry.
DOWNLOAD? I prefer to either stream then buy the CD if I like it to support the artist. The only download I've ever bought is 'Aint it Grand to be Blooming Well Dead' by Leslie Sarony.
SO, WHEN IT ALL GOES RIGHT AND YOU'VE GOT A HUGE QUEUE OF HANGERS-ON AND A RIDICULOUS MANSION, WHAT WILL BE YOUR BIGGEST INDULGENCE, MUSICAL OR OTHERWISE?
For the mansion, a 24/7 on-site kebabery. Musically it would be nice to buy back some of the guitars, amps and pedals I've had to sell this year because of Covid and zero Government support.
SO, WHEN IT ALL GOES WRONG AND YOU'VE ACRIMONIOUSLY BROKEN UP CITING HUGE MUSICAL DIFFERENCES, WHAT DO YOU FALL BACK ON?
I'll invite friends over to my mansion and we can play blues music together.
CITE SOME INTER-BAND MUSICAL DIFFERENCES…
We're too old for that. We don't have those sort of conversations. We all accept each other's differences and we all love playing in Sunbirds. (I know, very boring!!).
WHO ARE YORKSHIRE'S FINEST IN CULTURE, SPORT AND MUSIC?
Best sportsman: Aaron Lennon.
Best musician: Mick Ronson.
Best contribution to world culture: The giant Yorkshire pudding.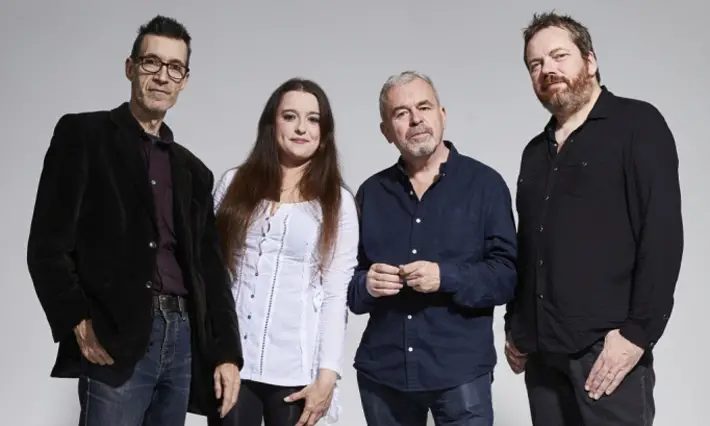 NAME YOUR SUPERGROUP – WHO'S PLAYING WHAT, WHO'S ON VOCALS AND WHO'S YOUR BEZ?
It's already been done. The band were called Band of Gypsies. I guess they could invite James Brown up to dance on the funkier numbers.
GO SEE THIS FILM: A Matter of Life and Death.
GO READ THIS BOOK: A Criminal History of Mankind by Colin Wilson.
GREAT LOST BAND/ARTIST: Magic Sam.
WOULDN'T BE CAUGHT DEAD SUPPORTING: Chelsea.
LONDON, L.A OR LEEDS?: Leeds. London has lost its soul. Maybe LA. If you mean Little'ampton? I've heard it's nice.
AND FINALLY… AS YOU LEAVE THE STAGE, WHAT ARE YOUR PARTING WORDS?
See you again soon.
Sunbirds play Hull Adelphi on 31st July 2021,  Sheffield Greystones on 3rd February 2022 and York Crescent on 4th February 2022
Debut album 'Cool to Be Kind' is out now
For more info visit: facebook.com/sunbirds.co.uk