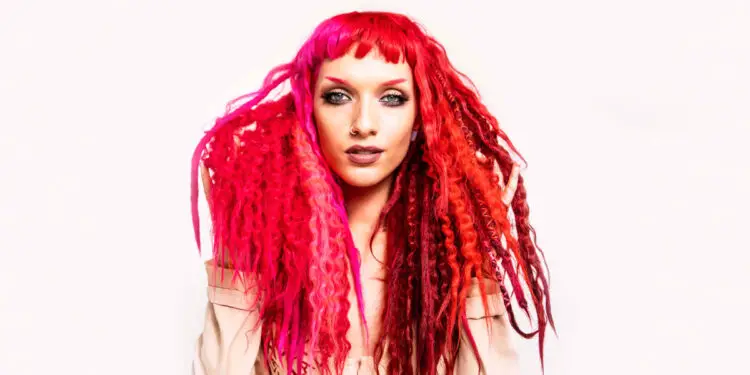 Barnsley's own pink tornado, doing everything her way…
YOUR NAME: DELILAH BON!
WHAT DO YOU DO / PLAY? Everything! I rap, sing, scream and play bass, guitar and piano. I self produce my own music in my home studio!
HOW LONG HAVE YOU BEEN PLAYING MUSIC? I've been singing for 10 years now but only started rapping in this project this year during lockdown!
GIVE US 3 REASONS WHY WE SHOULD TRACK DOWN, LISTEN AND DISCOVER YOUR MUSIC?
1) I'm a one woman machine who takes the rule book and writes her own. 2) My music is freaking badass and will empower the crap outta you and 3) People who listen to Delilah Bon live longer, just a proven fact!
WHERE DO YOU SOUND BEST – FESTIVAL, CLUB, BEDROOM – OR SOMEWHERE ELSE?
Eventually I'm gonna sound the best on a huge stage surrounded by dancers, big lights and thousands of screaming fans but close second is pumping out your bedroom speakers, dancing in the mirror with a hairbrush, feeling like a boss b*tch, manifesting your best life, duh.
WHAT WAS YOUR FIRST…
RECORD? Pretty On The Inside by Hole in a limited edition pink!
CD? Britney Spears Greatest Hits! I had her music video box set too when I was younger which I played on loop!
DOWNLOAD? My Chemical Romance, The Black Parade.
SO, WHEN IT ALL GOES RIGHT AND YOU'VE GOT A BOTTOMLESS PIT OF MONEY AND A LONG QUEUE OF HANGERS-ON, WHAT WILL BE YOUR BIGGEST MUSICAL INDULGENCE?
I'd make sure my family had nice things, thank my parents for their support with a new house when they spend most of their time sitting looking out the window when they're old haha. I'll pay for them a good view. I'd support my sister and brother too and probably get an animal sanctuary and save animals from slaughter. I'd buy a gym for my boyfriend because I'm sick of him exercising in my studio room and making it smell, argh! Then for me I don't know, maybe a wardrobe big enough for all my stage clothes and a studio that's entirely pink.
SO, WHEN IT ALL GOES WRONG AND YOU'RE LEFT BITTER AND TWISTED AND CURSING THE MUSIC INDUSTRY, WHAT DO YOU FALL BACK ON?
Haha! I'm going to write a book, travel in a little boat with my pen and paper, swim in the ocean, grow my hair down to my knees (armpit hair included) and become a serial killer.
WHAT ARE YOUR MUSICAL GUILTY PLEASURES?
I stand by my pleasures so none really guilty, but I guess artists you wouldn't imagine me singing to at the top of my lungs are – James Blunt, Little Big, N-Dubz & Justin Bieber. There's honestly no music I hate. I hate genre snobs.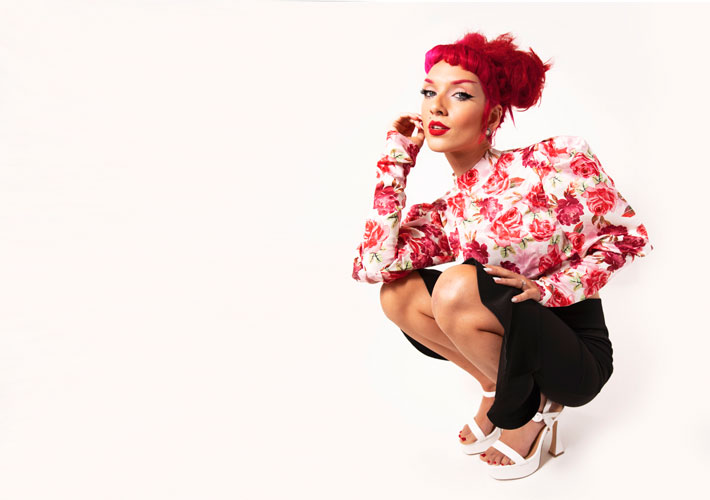 NAME YOUR SUPERGROUP – WHO'S PLAYING WHAT, WHO'S ON VOCALS AND WHO'S YOUR BEZ?
Well obviously I'd sing and rap, probably get Tank Girl on distorted bass and screaming backing vocals, Harley Quinn dumping Joker to join me on lead guitar with Big Klit on the DJ decks spitting insults and throwing punches at jerks in the crowd. We'd have dancers too with flashing tongue piercings and glow sticks in their hair, empowering girls around the world.
GO SEE THIS FILM: Monster. A film about Aileen Wuornos.
GO READ THIS BOOK: Women Don't Owe You Pretty – Florence Given.
GREAT LOST BAND/ARTIST: Does that mean dead? If so Amy Winehouse.
WOULDN'T BE CAUGHT DEAD SUPPORTING: Chris Brown, UGH!
LONDON, L.A OR YORKSHIRE? YORKSHIRE (but I've never been to L.A).
AND FINALLY, AS YOU LEAVE THE STAGE, WHAT ARE YOUR PARTING WORDS?
Keep freaking fighting for what you believe in and know your worth. This world needs dreamers and we are the future.
For more info visit: facebook.com/DelilahBon