Lost in Space: The Complete First Season – Review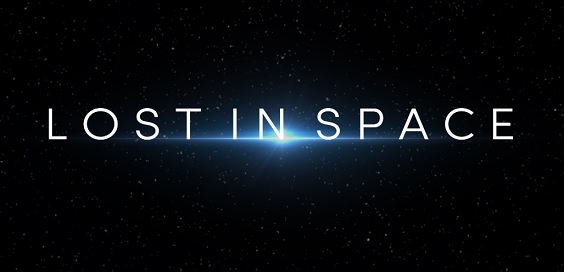 By @Roger Crow
You know those underground fires which keep burning for years, but on the surface look like they've been extinguished? Well that's a lot like Lost in Space, a series I was weaned on along with Star Trek. But the adventures of the Robinson family, the nefarious Dr Smith and that robot have never really been a going concern for Hollywood.
After watching it as a kid, I didn't bother with the franchise until the 1998 version, which was initially such a thrill ride that on closer inspection it turned out to be a huge mess. A bad CGI sidekick, and Matt Le Blanc looking like he'd stepped from the gym and onto the set now looks rather weird, despite a good turn from Gary Oldman as Smith, a cool robot and some nice effects.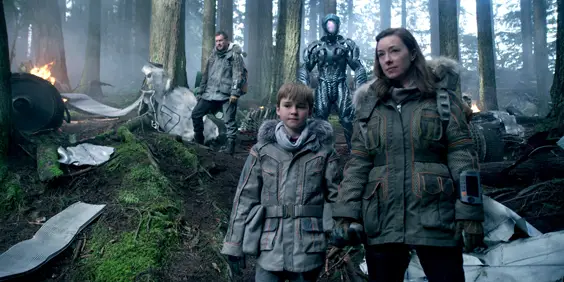 "Emotional rush"
Though the end of that potential blockbuster promised sequels that never happened, I can't say I was desperate for a reboot. However, when Netflix decided to back a new TV version, my interest, like that underground fire, was rekindled.
What I didn't expect as I binged the entire series in a few days was what an emotional rush it would be. When the obligatory robot at the heart of the drama performs a selfless act to save Will and his family from harm, you may as well have screened all the emotional bits from Titanic and ET. (A friend asked why it had such an effect as it clearly didn't affect him in the slightest, but I guess I just have a thing about robots performing selfless acts).
It helps that the cast is excellent. Having staggered from the wreckage of Die Another Day, easily one of the worst James Bond films, Toby Stephens reminds us why he's one of Blighty's best thespians as John Robinson. And as with many a franchise reboot, there's a gender flip which works rather well with Parker Posey chewing up every scene she's in as Dr Smith.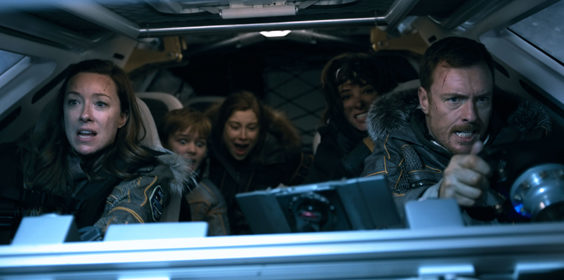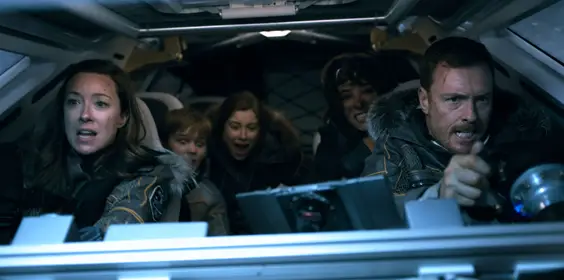 "Plenty of swagger and wit"
Good support comes from Molly Parker, Taylor Russell and Mina Sundwall, while Max Jenkins is superb as Will Robinson, and Ignacio Serrecchio adds plenty of swagger and wit as the heroic Don West.
There are loads of cool extras on the bluray and DVD versions, including deleted scenes, 'Designing the Robot' documentary, and original Lost In Space star Bill Mumy visiting the Jupiter 2 ship.
Long term fans like me will obviously love it, not least because the picture quality and effects are so good, but you don't need to be a sci-fi geek to warm to its charms. It is out of this world entertainment in more ways than one. Season two cannot arrive soon enough.
8/10
'Lost in Space: The Complete First Season' is released on bluray by Twentieth Century Fox
Home Entertainment