The Brew – Live Review – Wakefield Warehouse 23
By Victoria Holdsworth, February 2018
There was no support band this evening, so after waiting for what seemed like an eternity for The Brew to get on stage, I was hoping for bigger things than I actually got. To say I was disenchanted would be accurate, but I wasn't completely disappointed, there were some positive aspects to the gig this evening.
A small crowd gathered at the venue, to see what some consider Grimsby's finest rock outfit. The opening three numbers from the band's fifth studio album are loud, fast and heady and definitely shake the trees with their ballsy, rock blues riffs. But it's not long before the ghost of Free meets Iron Maiden before slipping into some Purple Haze tinted progressive whirlwind of self-indulgence.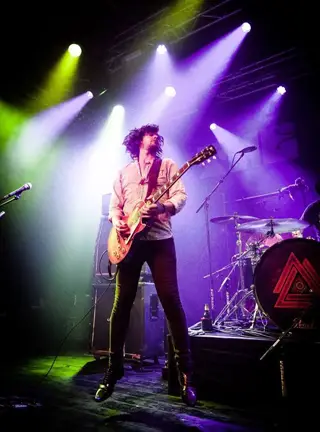 The father and son combination in the band looks a little odd, and whilst Smith senior is an accomplished bass player, his performance comes with windmilling arms and some classic dad dancing.
"Cracking set of lungs"
The vocals, from what I could hear (the sound quality lacked definition at times), were outstanding and there is no denying that Jason Barwick has got a cracking set of lungs on him. But his misplaced arrogance is a turn off.
The Brew have done very well in Germany, so you have to wonder why they aren't really cutting it over here. Well, I can't help thinking tonight that I have heard all of these songs before somewhere. It's no surprise that Toby Jepson has been producing them, but I would rather listen to Little Angels any day of the week.
The drumming this evening has been outstanding from Smith junior, however, one ill-advised Rush moment towards the end of the set sees him indulge in a twenty minute drum solo of Neil Peart proportions – only not as technical or exciting and, ultimately, pretty pointless.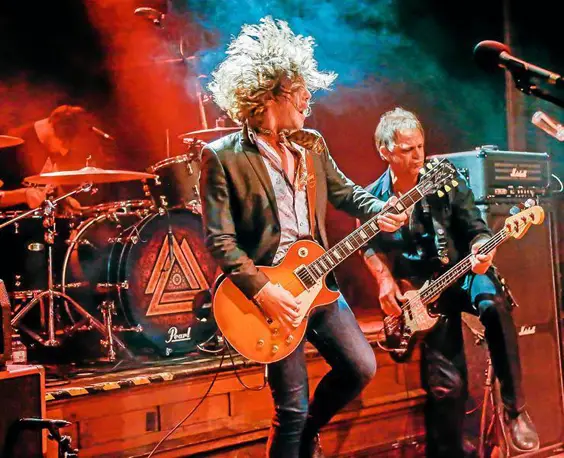 "Grit"
The rest of the band leave the stage like they were Pink Floyd, then trot back out towards the end of the drumming showcase, play an instrumental for two minutes then end the set, leaving their instruments humming.
Whilst there has been some nice guitar work and some grit shown this evening, The Brew just do not seem like the finished article – yet they tell me they have been going for 15 years. So why are the changes between songs messy and done pretty much in awkward silence?
I think The Brew could be pretty great, but they never will be until they refine their shows and put the finishing touches to their performances.
images: Werner Moller