Nerina Pallot – Live Review – Leadmill, Sheffield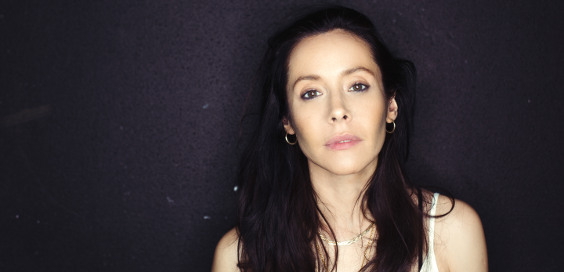 By @Steve Crabtree, April 2018
Just a few dates in to her April 2018 UK tour, Nerina Pallot is back in familiar territory as she plays to The Leadmill in Sheffield tonight.
In a not uncomfortably full, incredibly intimate venue; there's a nice vibe with all good people. It's the first time I've been here, and I'm amazed how compact it is. I like it.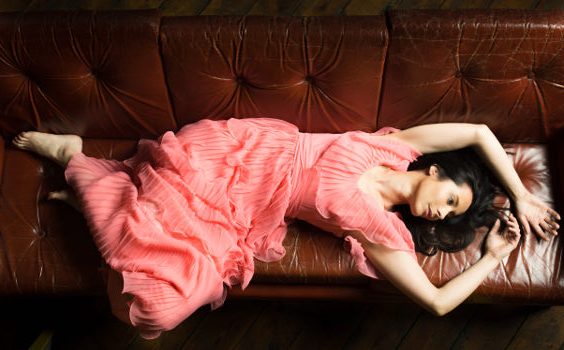 "Pitch perfect and crystal clear"
Shortly after 9pm, to polite excitement and applause, the lady herself enters the stage. Fuss-free, she takes her seat at her piano and kicks off tonight's set with 'Juno', track one from her latest album Stay Lucky. Immediately complimented by a slight echo, that voice sails over, in to an admiring audience – pitch perfect and crystal clear.
We get the same level of wow as she performs 'Idaho', and the usual beautiful start to a Nerina Pallot gig has taken place.
She alternates between piano and guitar, and she's flanked by a bass player and a drummer. We're kind of lucky to get the best of two Nerina Pallot live worlds; in parts it feels like a full band gig, and in others very stripped back. And then there's her comedy value. She has a cool wit that she never fails to display any gig, and she's certainly on form tonight. We love that nearly as much as the songs.

"Particularly satisfying"
We're treated to a few of the new numbers. 'Stay Lucky' and 'Man Didn't Walk On The Moon' are particularly satisfying. It's the first time I've heard them live, and they fit right into Pallot's back catalogue effortlessly. They sit perfectly next to classic and established tracks such as 'Daphne and Apollo' (written whilst sat on a washing machine) and 'Geek Love', a song about dating.
Her engagement with us in the crowd is warming and entertaining too. It's nice to hear how she holds a piece of Sheffield close to her heart. Explaining that she used to come here to write songs as a 19-year-old, she's played live here a number of times too. Not only that, she also likes the carrot-cut flowers in the nearby Thai restaurants.
In fact, between songs she chats away as if she's one of your mates in the pub. She wants to know the Juventus score, and she's quite opinionated about Mike Ashley and Sports Direct!
"The best British female talent we have"
But it's the music we're here for. And the crystal-clear vocal on 'When Did I Become Such a Bitch', a tune that I was disappointed to hear she wasn't keen on, is my favourite part of the night. On her own, at the piano. It was just perfect. I've said for years that Nerina Pallot is the best British female talent we have. Her voice, unbelievable range and application to her music can't be bettered. And whilst Adele has untouchable stadium vocals, for me Pallot is quietly ahead of her contemporaries in the all-round talent stakes.
'Turn Me On Again' had to feature, and 'Put Your Hands Up' brought the one hour 20 minutes set to a close in good, clap along fashion. And after a one-song encore, she let the Sheffield contingent head home happy.
Nerina Pallot has this art form in her live act. The audience either bop along to a track, or stand back in admiration of her. Tonight, there's been a lot both. And out of the four times I've been lucky enough to see her live, this occasion has been my favourite. I think everyone's enjoyed it.
Everyone's illuminated, anyway.