Mirrors by Cattle and Cane – Album Review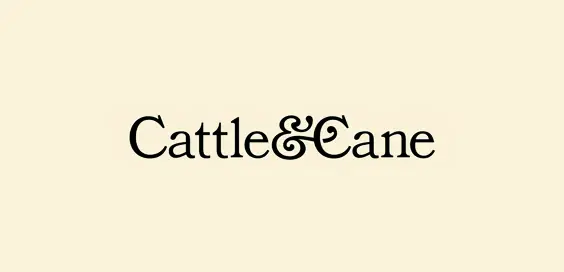 by Matt Callard
Cattle and Cane should take heed: Naming yourself after another band's seminal song offers a low percentage return. Ladytron? Proud Mary? Starsailor? For every Radiohead there's half-a-dozen Pretty Girls Make Graves. If the Middlesbrough five-piece are deliberately referencing The Go-Betweens' alchemic, dust-blown, Antipodean classic then this sophomore album needs to up the ante from 2015's underwhelming debut Home, lest the band be filed away forevermore next to These New Puritans and Jet.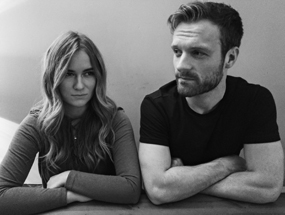 And it does. Where that inward-looking debut (from title to closer) took Mumford and Sons' worn out folk histrionics as its tired template, Mirrors opens the windows, takes in some of Elbow's widescreen soul-searching, tips a hat to seventies adventurers Steely Dan and 10CC and slots in nicely alongside some of today's finest slow-burners: Lana Del Rey, Nadia Reid, even fellow north-easterners Lanterns on the Lake.
It's an immersive, sumptuous listen. Pretty opener 'Love on Your Hands' is a fine torch song, deliberately eschewing folk influence for a smooth eighties-leaning pop sheen. Follow-up '7 Hours' plays the brand new 10CC card, all slick, sequenced grooves and a neat, soulful hook, before the convincing Steely Dan impersonation that is 'Fool For You'. From here, it could go anywhere.
"A great leap forward"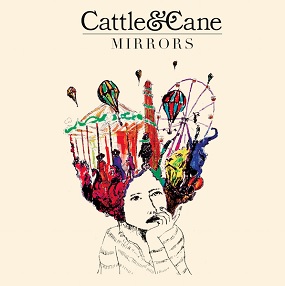 The rest of the album takes a half-turn back to folk, but always with a smart, modern sensibility intact. 'Time to Get it Over With' is a fine, folky duet, with some lovely brother-sister harmonies. 'Make Your Vision' an unashamed pop-rush heading straight for the dance floor. And 'Saviour' is a ballad à la mode, recalling Foals at their most restrained.
Stand-out track 'Paperman' is a beautiful thing – shivery Spanish guitar over a tingling melody and a lovelorn lyric, before closer 'Tonight We Dance' just about gets away with some slightly overblown sugariness and the occasional platitude.
But Mirrors is memorable, modern pop music, that manages to be at once accessible and esoteric. It's a great leap forward by anyone's standards.
8/10