Live at Brixton by DMA's – Album Review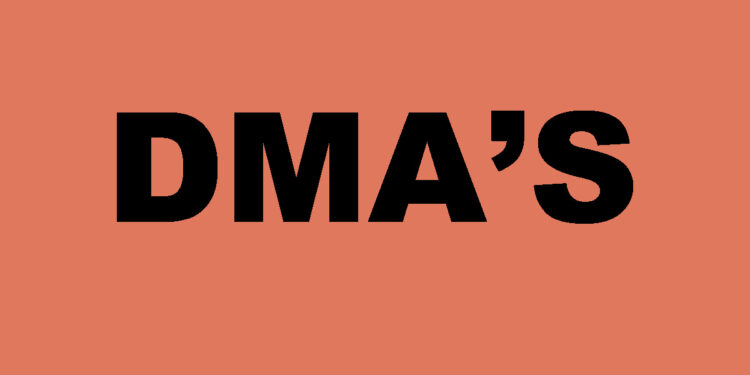 By Victoria Holdsworth
Encapsulating modern indie rock greatness, Australian favourites DMA's release a live career highlights album, recorded at their London gig in March 2020 at Brixton O2 Academy, where tickets sold out in just one week.
With this record, you get bang for your buck – an epic 17 song set that covers all of the band's three albums and EPs to date. These statistics alone are testament to DMA's live prowess, as the album itself is only 1 hour and 20 minutes of back-to-back indie goodness.
"Mature and darker"
The entire album is a retrospective, anthemic masterclass, with the likes of 'Dawning', 'Step Up The Morphine', 'Tape Deck Sick' and crowd eruptor, 'Delete'. Interspersed between the indie poppery we also see a more mature and darker side to these Aussie lads, with tracks such as 'Play It Out', 'Timeless' and 'Lay Down', adding a beautifully stinging contrast to the rest of the set.
There is new material from the band's third studio album The Glow, which was released in 2020. The most jubilant tracks, 'Silver', title track 'The Glow' and 'Girlfriend' all well received by the Brixton crowd.
I admire DMA's steadfast sticking to their indie rock guns – at times the band seem alone in keeping the genre alive, when so many have let these outstanding sounds and musical techniques fall by the wayside over the past decade.
"Raucous crowd"
With passion and energy which they remain a force to be reckoned with, displaying exceptionally tight musicianship throughout.
A standout track? Try 'Life is a Game of Changing', a driving soundscape, perfectly blending Tommy O'Dell's poetic, mesmerising lyrics, to the hypnotic, binding beats of Liam Hoskins' outstanding drumming.
As far as live albums go, this is up there with the best. Not overly produced, you can still hear the raucous crowd joining in with every lyric sung, and every breath the band takes.
As a summation of a still-growing band's early material, it's a perfect document.
8/10