Dear John: Concert for War Child UK – Album Review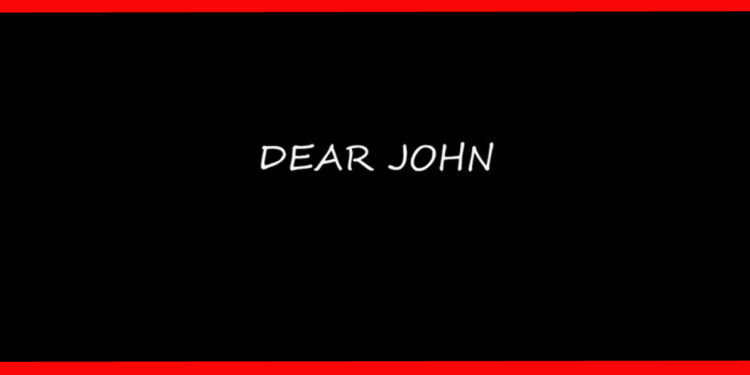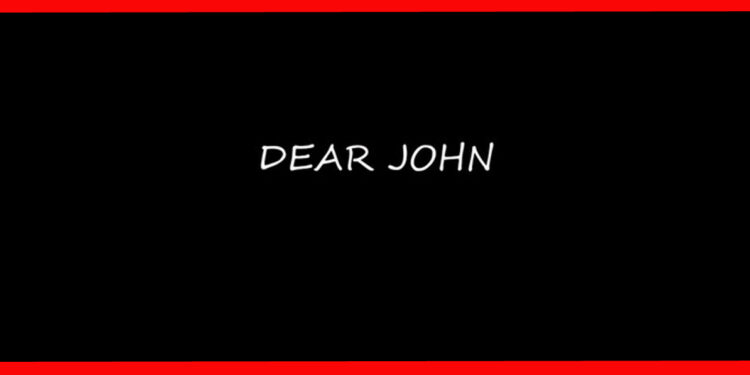 By David Schuster
John Lennon would have been 80 last year, and it's a fitting tribute to the musical legend and peace campaigner that the performers, at the virtual concert from which the recording is taken, provided their talents for free. Dear John is the brainchild of musician Sepp Osley, who has personal experience of the horrors and displacement of war first hand. Born in Iran at the height of conflict with Iraq, he and his family fled the fighting and journeyed across Europe, before eventually being able to set down new roots in Canada.
Osley managed to persuade many well-known artists to perform or appear for the performance. So, there are tracks from K T Tunstall, John Illsley of Dire Straits, Graham Gouldman from 10CC and Maxi Jazz of Faithless, as well as two songs from Blurred Vision, Sepp's group. There are also several interesting collaborations between the band and vocalists Nick Van Eede of Cutting Crew, Mollie Marriott and Laura Jean Anderson.
The quality of the recording is such that you can easily forget the difficult online, socially distanced conditions that it was produced under; witness the recent issues with the Glastonbury live stream. But every now and again, there's a nice 'live moment' dropped in; Osley saying "Take it away Laura Jean", or Gowan reminding us of "Eighty years of John Lennon". These provide a clever audio grounding, back to the original concert.
Blurred Vison open the set with the enduringly influential 'Strawberry Fields Forever', producing a straight cover, but giving it a slightly rockier feel than the orchestration of the original. Nick Van Eede's cover of 'Norwegian Wood' is even closer to the original, featuring rich acoustic guitar and appropriately wry delivery of Lennon's clever lyrics on the strangeness of the mid-60's hippy era; "She asked me to stay, and she told me to sit anywhere. So, I looked around and I noticed there wasn't a chair." Likewise, Lawrence Gowan's 'Tomorrow Never Knows' and Gouldman's 'Across the Universe' are both good, but faithful renditions of the originals.
"Better than the original"
By contrast, Maxi Jazz takes 'Power to the People' into completely different, and darker, territory. Whereas Lennon's was very much an optimistic anthem, imbued with the spirit of early 70's peace marches, Jazz channels the gravel and blood spitting tones of Tom Waits. When he sings "We got to put you down, when we come into town", you know instinctively that that would end badly for you.
This then is where Dear John really gets wings and takes off; when the artists take the great man's works and give them new life and new direction. So, we are treated to a powerful solo performance of 'Gimme Some Truth' by K T Tunstall, whilst John Illsley's rendition of 'I'm Only Sleeping' lends it an Americana vibe, in the vein of the Travelling Wilburys. Blurred Vision and Cutting Crew also combine forces to deliver a beautifully poignant version of the title track.
The cherry on this particularly tasty cake though is the blended talents of Blurred Vision and Laura Jean Anderson on 'Real Love'. The band wisely keep the Beatles simple rhythm, but Anderson's voice takes the song to an unfamiliar place. She manages to imbue it with the languorous world-weary, late night cabaret feel, mastered by Amy Winehouse or Bobby Gillespie on Primal Scream's 'Come Together'. Tie me to a stake and burn me as a witch, but I'm going to stick my neck out and say it's better than the original. Given that Lennon recorded six demos but was never happy enough to release it in his lifetime, I think this would make him smile.
I didn't have to buy this record, I made a donation to War Child instead, but you definitely should. Not only will you have done something admirable with little or no effort, but you'll be getting a real treat for your ears too.
9/10