Sweet Thing (2020) – Film Review
Director: Alexandre Rockwell
Cast: Lana Rockwell, Nico Rockwell, Will Patton
By @Roger Crow
"Alexandre Rockwell's Sweet Thing is one of the most powerful new films I've seen in years," remarked Quentin Tarantino. It's not hard to see why he was so enthusiastic about this beautiful indie.
I initially thought it was one of those low budget offerings shot on a smart phone using a series of filters, but apparently not.
Shot on black and white 16mm film, the medium gives it a gorgeous effect. The lighting on the heroine's hair or a scene involving fireworks on a beach is mesmerising. The occasional burst of colour only adds to the magnetic splendour.
The movie takes place in New Bedford Massachusetts, where a dysfunctional family lead forgotten lives.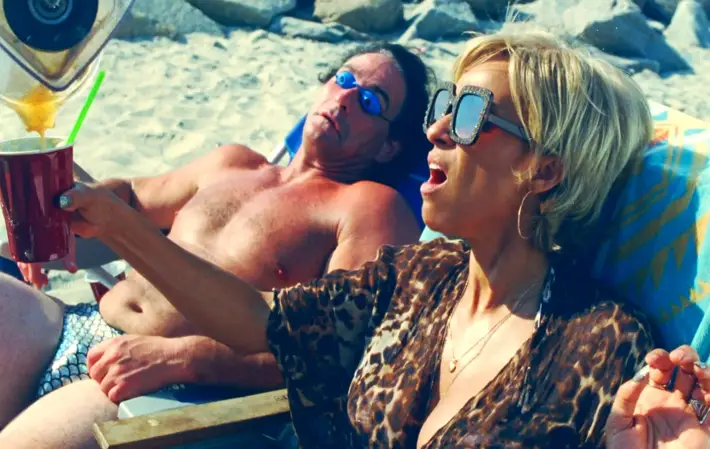 "Spirit of adventure"
Teenager Billie (Lana Rockwell) is a 15-year-old girl who fantasises that Billie Holiday is a sort of fairy godmother. She and younger brother Nico (Nico Rockwell) share time between their separated parents – father Adam (Will Patton) is a drunk with a loving heart who is working as a Christmas Santa. Mother Eve (Karyn Parsons) has redefined her identity in a brazen style since leaving Adam. She is now living with an obnoxious boyfriend, Beaux (ML Josepher).
The kids feel uncomfortable around Beaux, but visits to their mum have introduced them to new friend Malik, a boy as equally adrift as they are. Half in desperation and half in a spirit of adventure, the trio sets off on a running wild trek across Massachusetts, crossing paths with a variety of American eccentrics, angels and desperados.
As a study of how alcoholism wrecks lives, it offers grim scenes of Patton's unhinged father bouncing from one humiliating scene to the next. The shot of him as an advertising panda mascot sinking into oblivion tugs at the heartstrings.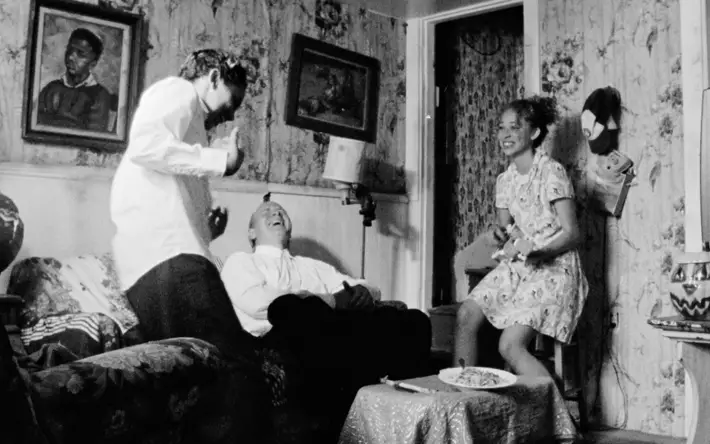 "Touching"
And Beaux's abusive behaviour is just as horrendous. But shining at the heart of it is Lana Rockwell's performance as the long suffering Billie, who attempts to rise above it all while we watch her heart fracture.
It's not a film to watch if you're feeling down, or maybe it is. A visually stunning, achingly beautiful drama which at times is reminiscent of The Way Way Back, and Tony Kaye's 1990 VW advert featuring Billie Holiday's 'God Bless the Child'.
It's one of the most touching films of the year, and despite the grim characters who plague the kids, Sweet Thing haunts your soul like one of Ms Holiday's timeless tracks.
Lana Rockwell and brother Nico should become huge stars off the back of it, while dad Alexandre Rockwell should land more than a few gongs for this rough diamond of a movie.
Sweet Thing is on digital and in cinemas nationwide (UK & Ireland) now.