Scarborough (2018) – Film Review
Director: Barnaby Southcombe
Cast: Jodhi May, Jessica Barden, Jordan Bolger
Certificate: 15
by Roger Crow / @RogerCrow
There's such a clever interconnecting story in new film Scarborough, that I bet whoever wrote the synopsis had a nightmare trying to sum up the tale without giving too much away. It goes something like this: two mismatched lovers arrive in the eponymous seaside town. Liz, shy and beautiful, is older than her companion, the impulsive, happy-go-lucky Daz. In their faded hotel room, and away from the prying eyes of their hometown, they laugh, quarrel and enjoy their anonymity.
In an identical room in the same hotel, the artist Aiden and Beth, a fiery and impulsive young woman, tell the same story. (There are times when the dialogue is identical, which makes you wonder why. Like classic Doctor Who episode 'Midnight', it's a compelling gimmick). As both couples come to terms with the nature of their impossible romance, power shifts from one lover to the other, and joy turns to heartache as they reel from the destructive force of illicit love.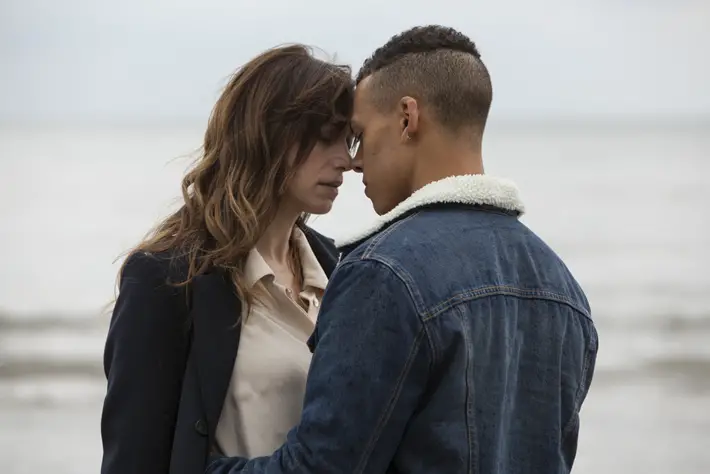 "Magnetic naturalism"
It's only when adapting that synopsis that I realise how clever the script is. And despite the fact 1992's Last of the Mohicans is one of my favourite films, I didn't recognise the hugely talented Jodhi May as Liz. Peaky Blinders fans will spot Jordan Bolger, while Edward Hogg (who popped up In the sublime Adult Life Skills, and Tom Hardy's Taboo) is also very good in a controversial role.
However, once more it's Jessica Barden (The End of the F***king World) who proves she's one of the brightest stars in British film and TV. She first dropped onto my radar in Corrie years ago, before a shining turn in Tamara Drewe and rather good 2017 horror Habit.
Here she gives a fearless performance as the protagonist who leaps from overjoyed to petulant in the blink of an eye. Some actors sound like they're reading lines from a memorised script. She has a magnetic naturalism that means she dominates every scene she's in. A very clever piece of casting that will leave viewers both disturbed and concerned.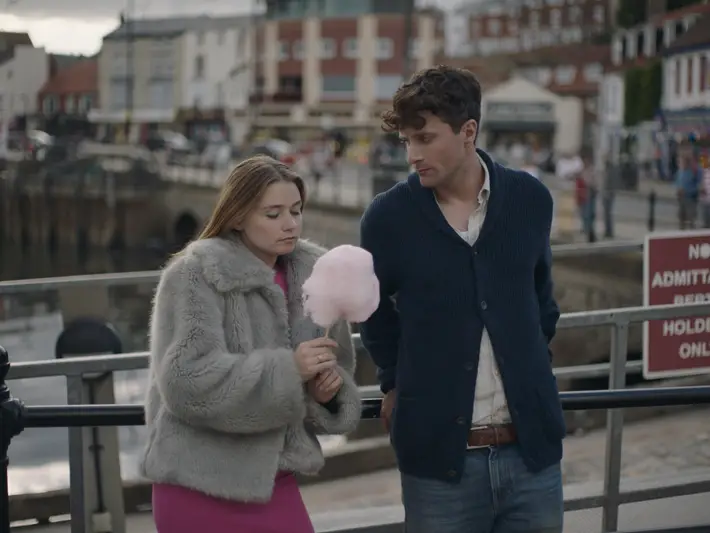 "Terrific"
Again this is one of those reviews that tells you very little, but deliberately so. Adapted from the acclaimed play by Fiona Evans, writer/director Barnaby Southcombe does a terrific job of sustaining the attention throughout.
It deserves to be seen on the big screen as mobile phones, like those in the film, have a habit of wrecking the mood. The fact I didn't look at mine once during the screener tells you how good this is.
Though the twist slowly revealed itself towards the end, it's so brilliantly edited by Agnieszka Liggett that many will be hooked until the closing scenes.
I may have to watch it again to see how cleverly this was assembled.
On a side note, the fact it premieres on the same day as Derren Litten's namesake BBC sitcom is one of those weird coincidences that may leave Scarborough council bracing themselves for a sudden influx of tourism.