Broadband and Working from Home: What You Need to Know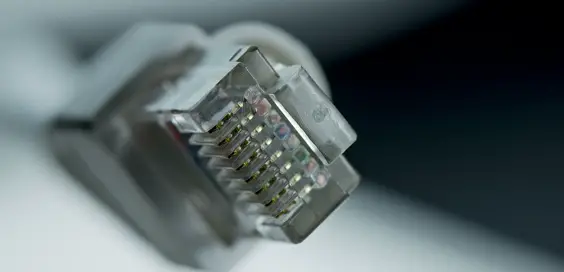 Working from home is now a common choice, with most workplaces it offering it, either by employing remote workers, or by allowing office staff to take a number of days working from home each month. As such, fast broadband has become a necessity in most homes, in order to facilitate this additional need for data. Read on to find out everything you need to know about broadband and working from home, including the potential speeds you will require.
Broadband Speed
The broadband speed you will need in order to work from home will heavily depend on the nature of what you do for a living. This is because different services and applications will need varying internet speeds in order to function properly.
Web Browsing and Emails
If the majority of your internet use while working from home is spend checking your emails or using a web browser, then you will find that you can make do with both a low-speed connection and a small data allowance as these are some of the most lightweight activities in terms of data use. Of course, if you download or send a lot of attachments with your emails, it goes without saying that you will need a faster broadband speed in order to do so quickly.
Video Conferencing and VOIP
As anyone who works from home either full time or part time will know, video conferencing is a big part of your working life. Applications like Skype and those that facilitate a VOIP phone system, are absolute lifesavers, allowing home workers to easily integrate with the larger teams. In even better news, applications like Skype require surprisingly little data to run smoothly but will, of course, benefit from a fast connection.
The broadband speeds you will need will also depend on whether you're using Skype simply for VOIP or if you are expecting to make frequent video calls, as these eat up much more data. Skype itself has set out the data requirements needed to support its various features. For those in need of its video calling features, the company recommends a minimum speed of 300Kb for both uploading and downloading. If, however, you are in need of a much higher quality video, then Skype advises a minimum download and upload speed of 1.5Mb, a substantial jump from 300Kb. Other services, such as Google Hangouts, will of course require different minimum speeds too, so it is worth checking what broadband speeds your most used tools and applications need.
Finding the Right Package
Most people who work from home will find that a home broadband package will meet their needs just find, and won't need to splurge on a business broadband deal. A good ADSL service should have no issues handling your broadband needs but if you find that this isn't serving you well then it might be time to look into upgrading to either a bigger packages or a faster connection type, such as fibre. You can use a site like usave to find the cheapest broadband deal around that will suit all your needs.
Claiming Back Broadband Costs
Most people may not know this, but if you work from home, you may be entitled to claim back some of your broadband costs as a business expense. If you are a contractor working through a limited company, and have set up the broadband contract under the name of the company, then this is a tax deductible business expense. Of course, for this to be allowed you must be using your broadband for business purposes significantly more than for personal use.