Salò, or the 120 Days of Sodom (1975) – Film Review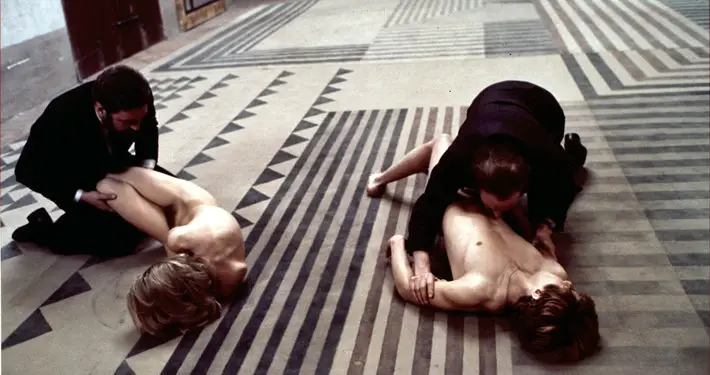 Director: Pier Paolo Pasolini
Cast: Paolo Bonacelli, Giorgio Cataldi, Umberto Paolo Quintavalle
Certificate: 18
by Sarah Morgan
What is film? Why do we watch its products? I've found myself asking such questions since watching several examples of the work of Pier Paolo Pasolini in recent weeks.
I reviewed his Trilogy of Life for On: Magazine and couldn't see its appeal, and yet if you look up his name, you'll find almost countless instances of critics salivating over his movies; it's almost as if they are afraid to criticise him for fear of losing their cache among their peers.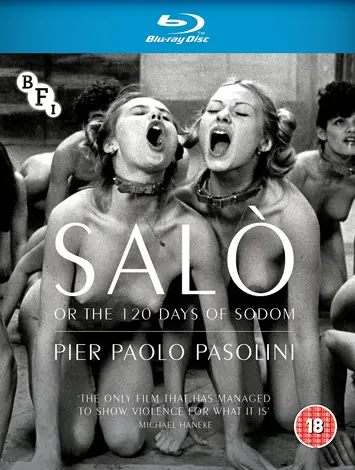 As is sometimes the case with literature, films that are baffling, inexplicable and/or downright unpleasant are elevated to a ridiculously high level, seemingly because they haven't attracted a large audience and so are above the masses somehow.
"Unpleasant viewing"
But for me, a good film manages to communicate to a wide number of people; it should be entertaining or educational – if it can be both, then all the better. And that's not coming from a reviewer who only embraces blockbusters – quite the opposite in fact. I love everything from Marvel adaptations to David Lynch and beyond.
But Salò, or the 120 Days of Sodom, is a revolting piece of work; even the talking heads in one of the special features on the BFI's new blu-ray release admit that it's unpleasant viewing.
There are, of course, directors who have managed to turn the repulsive into an art form – I'm thinking early John Waters here – but Pasolini simply seemed to want to make his audience miserable.
The film is loosely based on the Marquis de Sade's book The 120 Days of Sodom, with the tale brought forward in history to the end of the Second World War, during the two-year existence of the German puppet state of Salò.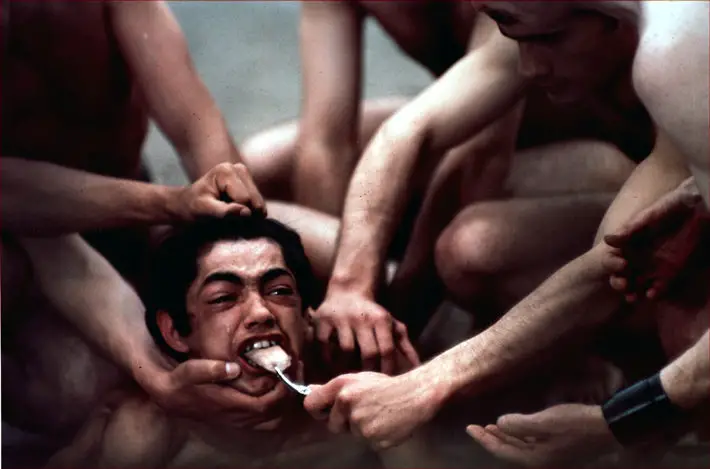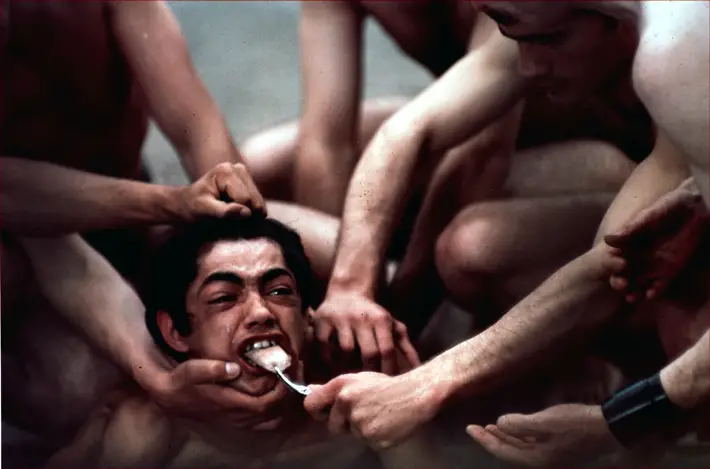 "Special features are enthralling"
Four corrupt, wealthy Italians kidnap 18 teenagers and subject them to a series of ordeals, namely mental and sexual torture, violence, sadism and murder, all for their own lascivious ends. And that is basically it.
There are large amounts of nudity, but none of it is in any way erotic. Pasolini was also apparently inspired by the works of Nietzsche, Pound and Proust. All very clever, but with very little point.
So why watch it? That's a question I can't find an answer for. I won't be bothering again. Okay, so every frame is put together with care and technical skill, but that's about as enthusiastic as I can get about it.
The special features are, however, enthralling, in particular an hour-long documentary about Pasolini himself. It focuses largely on his brutal and unsolved murder, which took place just three weeks before Salò was released and could easily have provided the plot for one of his own movies.
Original Italian language, and alternative English language versions
Newly recorded audio commentary by film critic and editor-in-chief of Diabolique magazine, Kat Ellinger
'OSTIA (The Death of Pasolini)' Coil's 1986 track with video accompaniment from 2008
Open Your Eyes! (2008, 22 mins): Pasolini and his actors at work on the set of Salò
Walking with Pasolini (2008, 22 mins): documentary featuring Neil Bartlett and Noam Chomsky
Whoever Says the Truth Shall Die (1981, 101 mins): classic documentary on the life and death of Pasolini
Salò: Fade to Black (2001, 24 mins): documentary exploring Pasolini's Salò
Ostia (1987, 27 mins): features Derek Jarman, and also includes optional audio commentary
The End of Salò (2008, 40 mins): documentary looking at the film's production
Enfants de Salò (2009, 18 mins): French filmmakers including Gaspar Noé deconstruct Salò
Original Italian trailer
Illustrated booklet (**first pressing only**) including an essay by Sam Rohdie, a 1979 review of the film by Gilbert Adair, James Ferman's (BBFC) letter of appeal to the Director of Public Prosecutions, Pasolini biography by Geoffrey Nowell-Smith, photographs of Pasolini at work on set, cast and credits
Salò, or The Last Days of Sodom is released on Blu-ray by BFI, £24.99