Never Grow Old (2019) – Film Review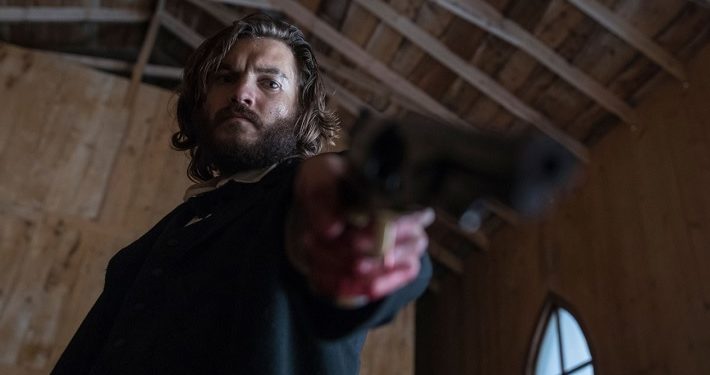 Director: Ivan Kavanagh
Cast: Emile Hirsch, John Cusack, Deborah Francois
Certificate: 15
by Roger Crow/@RogerCrow
From its catchy opening music and initial picture postcard views of the old west, this atmospheric drama sets out its rather predictable stall early. There's the fire and brimstone preacher; the community of impoverished good-hearted folk, and the Irish family with, inevitably when it comes to films like this, another on the way. So far so predictable. Even a trip to the local shop is interrupted by a rather rude stranger who wastes little time making his presence felt with a sudden demand for tobacco.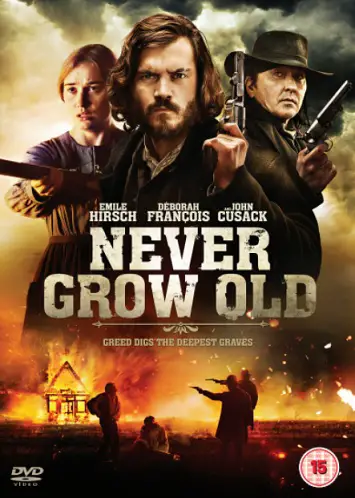 Just to emphasise how desperate our wholesome family is, their horse falls sick and dad is forced to put him out of his misery. That scene drags on far longer than needed.
As John Cusack's Dutch Albert and his rogue's gallery of outlaws arrives on the scene, the hero, an undertaker called Patrick Tate, finds his plight goes from bad to worse. When Tate has to welcome the bad guys into his home in the middle of the night, you know this is not going to end well for him or his wife.
"Detail is impressive"
Though it's not quite the imminent assault one might expect, sunshine is in short supply here.
The whole thing looks wonderful, the attention to detail is impressive, and the photography by cinematographer Piers McGrail is gorgeous. And while the script by director Ivan Kavanagh could have done with a little work, this Irish production starts off well.
The cast are very good, from showbiz veteran Christopher Fairbank (Batman/Guardians of the Galaxy) to Emile Hirsch, seen most recently in Tarantino's masterpiece Once Upon a Time… In Hollywood.
John Cusack seems to be modelling himself on Bill Hicks, but he's always good value for money in an unsympathetic role.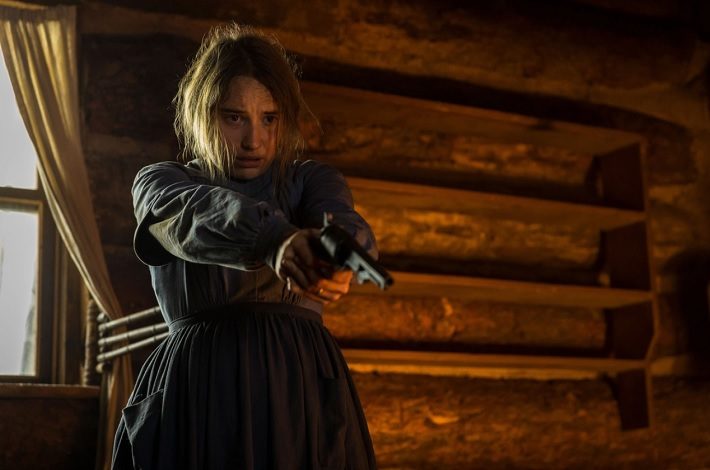 "Draining experience"
Alas, it soon turns miserable, then gets even more depressing. A beautifully crafted, mud-flecked way to dampen anyone's spirits.
It's a while since I've wanted a movie to finish early, but this is a pretty draining experience which will test the good will of most. Imagine 100 minutes of trudging through a mud soaked field in socks during winter and you have a feeling of what to expect.
In short: less Unforgiven. More Unforgivable.
Never Grow Old is out now from Altitude Films