Marry Me (2022) – Film Review
Director: Kat Coiro
Cast: Jennifer Lopez, Owen Wilson, Maluma
Certificate: 12
By Sarah Morgan
Fancy a little bit of old-fashioned romance but with a dash of modernity? Then this debut feature from veteran TV director Kat Coiro may fit the bill – just make sure you suspend your disbelief for its 112-minute running time.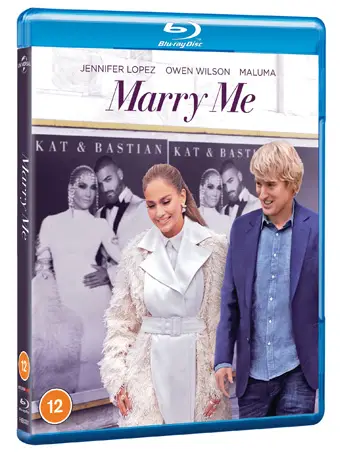 Jennifer Lopez doesn't need to stretch herself too far to play Kat Valdez who, moments before she's set to marry her fiancé, fellow pop superstar Bastian, she discovers he's been cheating on her with her personal assistant.
"Mismatched"
This would be humiliating enough without the fact that Kat showcases pretty much every aspect of her life online – the nuptials were due to take place at a sell-out New York concert live-streamed around the world – so everyone on the planet gets to witness her heartbreak.
But rather than allowing her fans to log off without seeing her say "I do", she plucks a stranger out of the crowd to step into Bastian's shoes. The lucky man (or unlucky, depending on your point of view) is geeky divorced maths teacher and single father Charlie Gilbert, who has reluctantly attended the gig alongside his pre-teen daughter Lou and his friend Parker.
Going through with the ceremony in front of millions seems completely out of character for unassuming Charlie, but he does it anyway, presumably to get back in Lou's good books; she's been less than impressed with his boring approach to life lately.
There are no real surprises about what happens next. The mismatched marrieds don't intend their relationship to develop, but put on a show for the fans. However, spending time together gives them both a fresh perspective, and before you know it, they're making eyes at each other for real.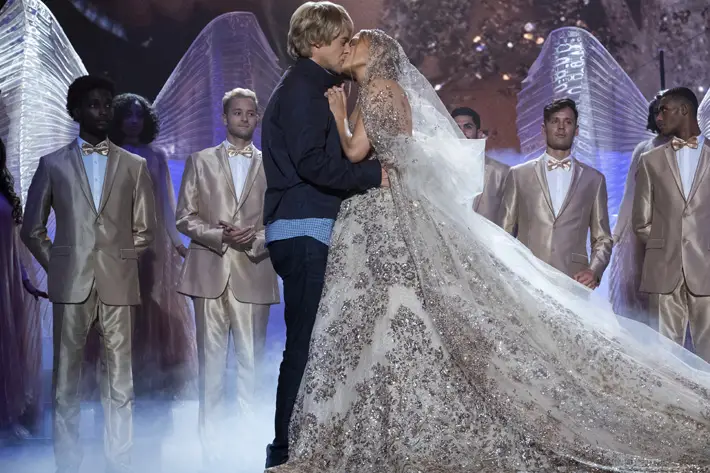 "Big heart"
Cue the obligatory break-up and make-up, and with a few toe-tapping songs and dance routines thrown in for good measure, you've got a cheesy romcom on your hands.
And while it would be easy to be cynical and sneering about the film, particularly as the product placement is a bit in-your-face at times, it's got a big heart and is actually rather pleasing, perhaps because La Lopez and co-star Owen Wilson do make a rather charming couple.
Lopez continues to defy time too – she looks completely stunning, and if you think that's all down to make-up and good lighting, check out one of the special features in which she appears without either. She's still Jenny from the block and looks amazing – annoying, eh?
Marry Me will be released on DVD and Blu-ray on 16th May