Jerzy Skolimowski: Identification Marks: None (1965) & Hands Up! (1981) – Review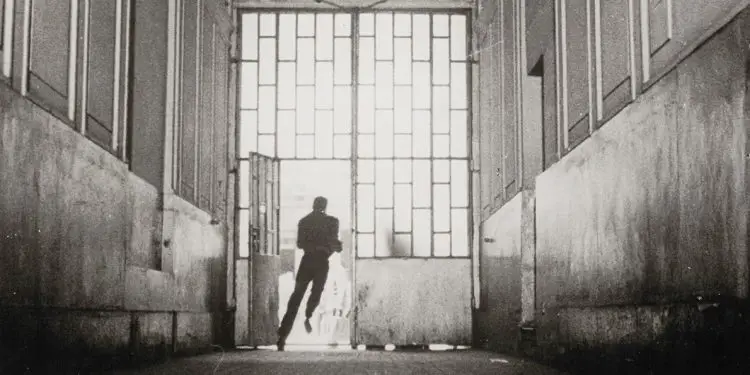 Director: Jerzy Skolimowski
Certificate: 15
By Sarah Morgan
What do you mean you've never heard of Jerzy Skolimowski?
Well, alright, so he's not as famous as his fellow Pole and film-making peer Roman Polanski, but he's nevertheless regarded as a master craftsman among those who know about such things. He also made a big splash in more recent years with his Oscar-nominated EO.
And whether or not you're an expert on his ouevre, you should be interested to learn that a new boxset featuring two of his key works are now available courtesy of the BFI.
The first disc contains Identification Marks: None, his first full-length production, made after he cut his teeth on a string of shorts. It also marked the debut of the director's alter ego, Andrzej Leszczyc, a character he plays himself here, and went on to portray in more movies over the coming decades.
In just 29 shots, it charts a day in Andrzej's life, from the moment he wakes to his final hours as a civilian before joining the army. In between he quits his studies in ichthyology, has to have his rabid dog put down, meets up with friends and splits from his live-in girlfriend.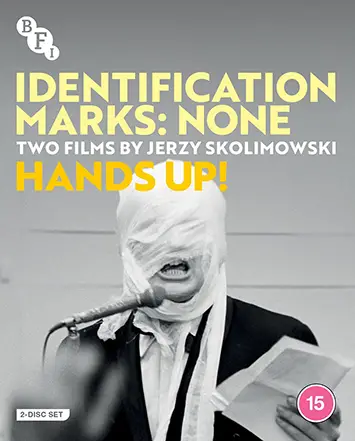 "Beautifully shot"
As you can probably gather, it's not exactly a bundle of laughs, but it is a beautifully shot character piece delivering insights into a young man who seemingly can see no real future, only bleakness.
The second is Hands Up! which also features Skolimowski as Andrzej. He's since become a vet and is enjoying (sort of) a wild evening with some old friends in a freight train. Originally made in black and white in 1967, Hands Up! was banned in Poland due to its depiction of Stalinism; the director left the country shortly afterwards, setting up home first in Britain (where he made several films, including the extraordinary Deep End and The Shout) and then America; it was while in the latter that he concentrated largely on painting and acting rather than film-making.
In 1981, Skolimowski returned to Hands Up! to add a 20-minute colour segment explaining why the film was banned. It's actually the least interesting part of the film, despite featuring blink-and-you'll-miss-them cameos from Jane Asher, Mike Sarne, Alan Bates, Bruno Ganz and, believe it to not, David Essex.
If you only know the director from his British movies but want to know more, this is a good place to start. I'd suggest you begin by watching The Boxing Ichthyologist, a 32-minute video essay from writer Michael Brooke. It's among the special features and acts as a good introduction to both Skolimowski and his output.
'Identification Marks: None & Hands Up!, Two Films by Jerzy Skolimowski' is available on Blu-ray from the BFI, £26.99