I Start Counting (1969) – Film Review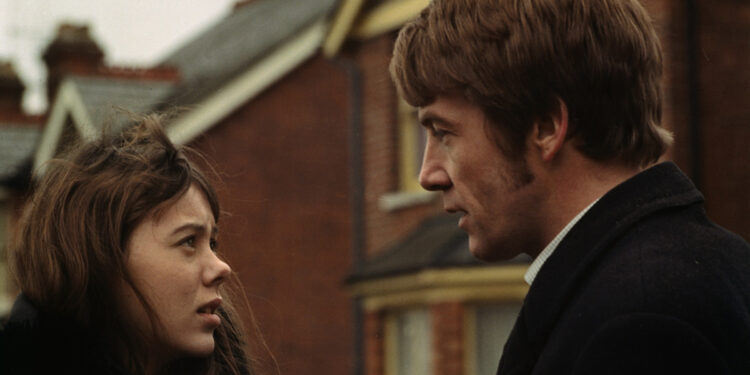 Director: David Greene
Cast: Jenny Agutter, Bryan Marshall, Clare Sutcliffe
Certificate: 15
by Sarah Morgan
British cinema in the late 1960s and into the 1970s was quite extraordinary.
Sitting alongside lowbrow sex comedies and low-budget horror movies were taut thrillers that often strayed close to the edge. The likes of Deadly Strangers, Twisted Nerve, Fright and Schizo spring to mind, and I Start Counting is similar in tone – a girl in peril, set against a backdrop of dreary British life, all tinged with brown and grey.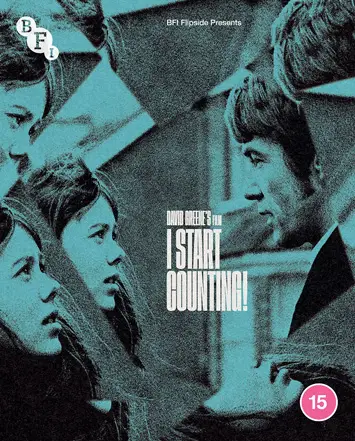 I Start Counting is, however, perhaps slightly classier than the others on the list, perhaps because it's based on an acclaimed, award-winning novel by Audrey Erskine Lindop.
"Shocking discovery"
In one of her earliest starring roles, a then-16-year-old Jenny Agutter plays Wynne, a naive 14-year-old Catholic schoolgirl with a major crush on her much older adoptive brother George. She begins fantasising about a possible future life for them together, despite scratches on his back and a discarded sweater covered in blood convincing her that George is in fact a serial killer who has struck several times in the local area.
Hoping to catch him in the act, she instead makes another shocking discovery. Meanwhile, Wynne's precocious friend Corinne is about to get a very rude awakening of her own…
Some critics have argued that Agutter is a little too posh to play a working-class London teenager, but it's her slightly detached air that enables her to portray Wynne's dreamy, gullible nature so well.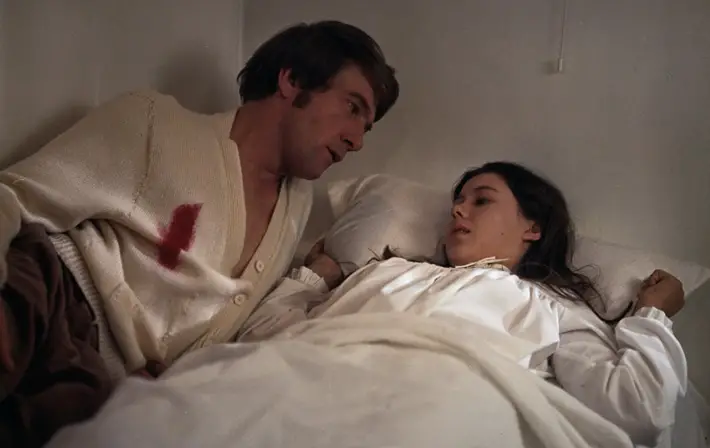 "Lots to admire"
Without her performance, it's hard to imagine I Start Counting being so compelling; it doesn't matter how great the character actors in the supporting cast are (and there are some good ones, headed by Bryan Marshall as George and Simon Ward as a creepy bus conductor), Wynne has to carry the film. Director David Greene certainly dropped lucky when he cast her.
Fans of the period will find lots to admire here, not least scenes involving the then-new flats and shopping centre in Bracknell, where shooting took place.
Among the myriad of excellent special features is a new interview with the actress, as well as chats with screenwriter Richard Harris and Jonny Trunk, owner of Trunk Records, who discusses former Hull resident Brian Kirchin, the pioneering composer who penned the film's memorable soundtrack. Look out too for the Ministry of Information film 'New Towns for Old', which was written by Dylan Thomas and shot partly in Sheffield.
Special features:
• Feature newly scanned and restored in 2K from the 35mm Interpositive
• A Kickstart: Jenny Agutter Remembers I Start Counting! (2020, 20 mins): a new interview with the actress
• An Apprentice With a Master's Ticket (2021, 40 mins): acclaimed screenwriter Richard Harris looks back over an eclectic career in television and film, ranging from The Avengers to A Touch of Frost
• Worlds Within Worlds (2021, 33 mins): Jonny Trunk, founder of cult label Trunk Records, revisits the life and art of ambient music pioneer Basil Kirchin
• I Start Building (1942-59, 25 mins): a selection of rare archive films recalling the 'New Town' dream
• Danger on Dartmoor (1980, 57 mins): plucky kids face peril in this full-length Children's Film Foundation bonus feature, written by Audrey Erskine Lindop
• Don't Be Like Brenda (1973, 8 mins): the perennial problem of teenage promiscuity is explored in this cautionary film designed for adolescent viewers
• Loss of Innocence: a video essay on I Start Counting! by filmmaker Chris O'Neill
• Audio commentary by film historian Samm Deighan
• Theatrical trailer
• Image gallery
• Newly commissioned sleeve artwork by Matt Needle
I Start Counting is released on Blu-ray by BFI, £19.99