Defence of the Realm (1985) – Film Review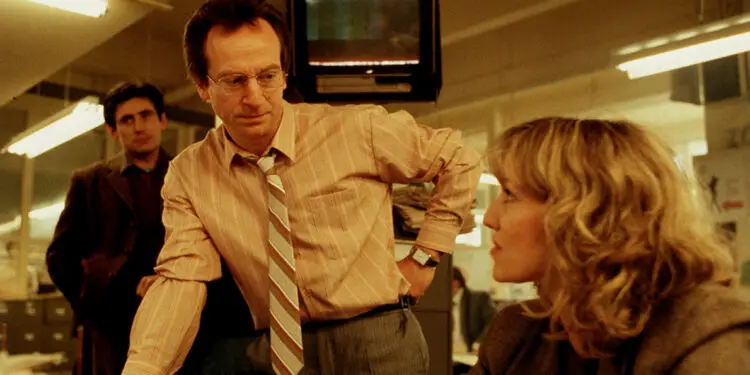 Director: David Drury
Cast: Gabriel Byrne, Greta Scacchi, Denholm Elliott
Certificate: PG
By Sarah Morgan
Secrets, lies, communism and loyalty all loom large in director David Drury's slick political thriller.
It begins as prominent MP Dennis Markham is snapped by a newspaper photographer leaving the flat of his mistress; later that same evening, she is visited by an East German official.
The subsequent headline-grabbing story, which has shades of the Profumo affair, suggests that Markham may have compromised the government by sharing pillow talk with someone clearly close to a member of a communist power, forcing Markham to resign his post.
"Uphill struggle"
If this was an Alfred Hitchcock movie, he would describe Markham's fate as a 'MacGuffin' – a moment crucial to the development of the plot, but ultimately irrelevant in itself. Instead, the main thrust of the story comes when the young journalist involved in the expose, Nick Mullen, begins working alongside veteran colleague Vernon Bayliss, who believes Markham was framed.
When Bayliss dies from a suspected heart attack, shortly after his flat has been ransacked by someone looking for items other than money or valuables, Mullen suspects foul play, and decides to delve deeper. He receives help from Markham's secretary Nina, but faces an uphill struggle that puts both their lives at risk.
Gabriel Byrne, in an early big screen role, plays Mullen with a supposedly English accent, although his Irish brogue does slip through occasionally – it might have been better if he'd gone with what came naturally.
Greta Scacchi does her best in the underwritten role of Nina, who appears to have been shoehorned into the movie, just to give it a female presence.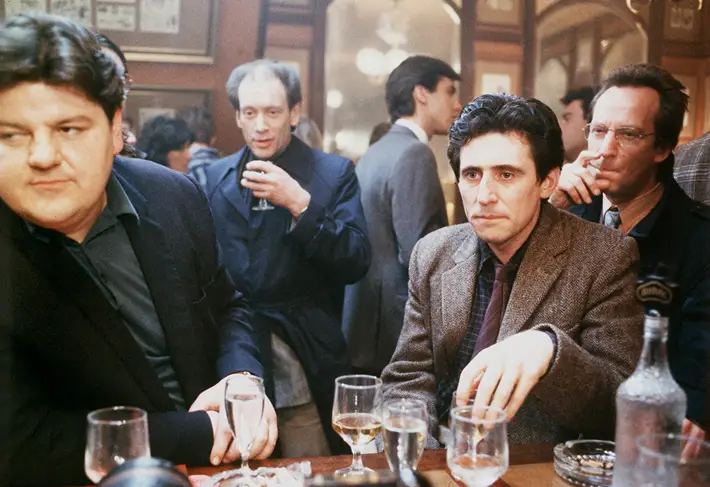 "Memorable roles"
The familiar faces of Ian Bannen, Fulton Mackay, David Calder, Robbie Coltrane and Bill Paterson all pop up in short but memorable roles, although it's Denholm Elliott, in a Bafta-winning performance, who dominates the screen whenever his character, the ever-rumpled but lovable Bayliss, appears.
Byrne, an up-and-coming star at the time filming took place, knew he was being upstaged by the veteran actor, later commenting: "Never act with children, dogs or Denholm Elliott."
Indeed the film has a yawning great hole in it after Bayliss is killed, one that even a fittingly bleak ending cannot fill.
SPECIAL FEATURES:
• Theatrical trailer
• On Location featurette
• Image gallery
Defence of the Realm is released on Blu-ray by Network, £17.99