Dylan Moran – Live Review – Leeds City Varieties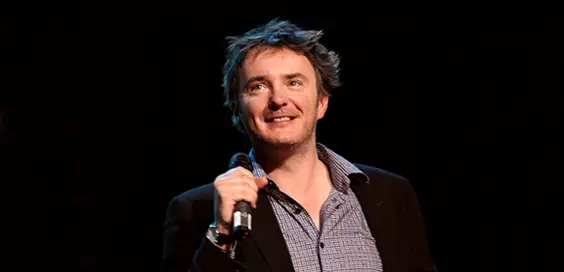 By Victoria Holdsworth, November 2018
Billed as 'Dr. Cosmos', the new show from Dylan Moran is basically a review of his life thus far – and it certainly delves into the darker recesses of the Irish comedian's mind. Taking to the stage in a Rab down jacket because, he says: "It's fuc*ing freezing in Leeds, and I've already been asked for drugs in this coat three times."
Moran explains from the outset that there is no structure to his show, as such, however he does promise that he holds all the answers to life itself, ranging from politics, religion, dining with others and Findus crispy pancakes. So now, with just a huge pot of herbal tea to drink from following quite a few years of sobriety, he tells the audience that life has taken its toll on him, but it was better than death. However unlike some jobs, his has not left him with an expression trying to leave his face, like Theresa May.
It is at this point that Moran notices a box of eclairs, which has been placed on his small table, with a note attached, from a couple on the first few rows in the theatre. Without missing a beat he starts to question the motive behind the offering, from the couple who signed their names Marie and Tim. The couple then profess their love and admiration, but apparently it's from Maria, not Marie. Moran does not miss this opportunity to berate the giver of buns, and tells them that they don't love him at all, otherwise they would have baked a cake and at least had the decency to spell their name right. The theme of this bun war continued throughout the set for the evening to much amusement, before going off on an even funnier tangent about how he doesn't go to one word trendy restaurants named such as 'Spoon', 'Fork' and 'Stab'. Oh, you had to be there!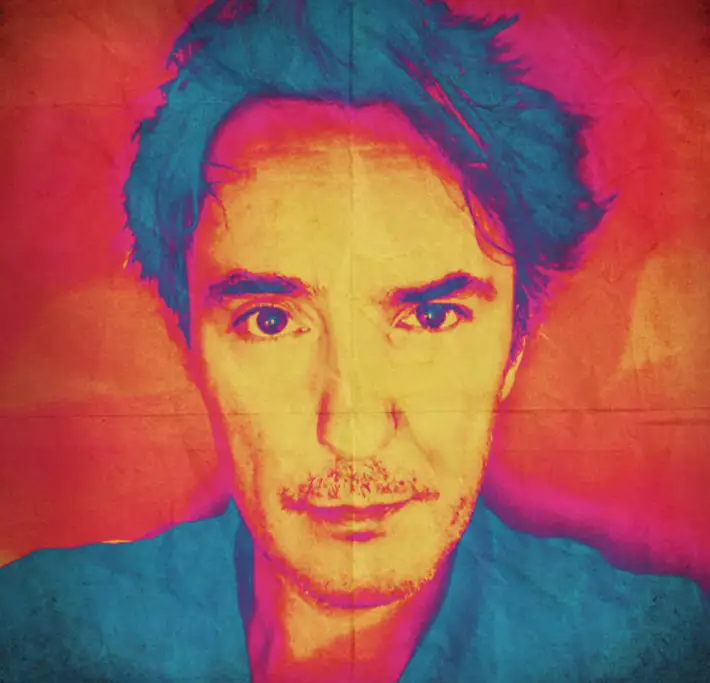 "Chernobyl with priests"
He describes his first step on the road to sobriety and being asked by a doctor how much he drank? His reply was: "What does that even meeeeean?" before categorising his life from birth, to being a student, to just masking failure, before telling everyone they should hate the Swiss.
He addresses growing up in Ireland in the 70s and 80s, and likening it to Chernobyl with priests, and how being the parent of teenagers, he now thinks more about his own mortality, before grumbling about millennials who follow their dreams and then have to move back in with their parents when those dreams don't work out.
Moran describes his life now as going to dinner parties at the behest of his wife with people he does not like, the complexity that vegans present to him – and who they have sex with. Amongst other surreal situations he finds himself pondering about killing ducks, his sleeping habits now he's getting older and how everything smells of ham on a morning before he 'audibly' opens his eyes.
The funniest moment came right at the end of the first half, with Moran describing the life of an un-dateable, psychotic cat lover in the guise of a classifieds advert, which had everyone in tears of laughter.
"David Attenborough and a sea sponge"
It is hard to believe that this is his first tour in three years. He has not lost his touch or timing, although he admits that he is getting bored because he didn't write enough material, so would like to shortly partake in some audience participation, and we could ask him about anything we wanted.
One 'funny' member of the audience tried to lure him into political debates regarding Corbyn, to which Moran ranted at him about carbon for a good eight minutes, putting him in his place.
He then stumbles into material on Trump and the state of the world almost as though he's trying to avoid it but can't help himself, however he does keep this to a minimum, before whimsically sauntering onto the subject of violent breakfasts and how showering for him these days makes him look like a pig caught in a phone box, in the midst of a typhoon.
Touching upon the subject of animals again, Moran warns the audience to never look for love from a cat – it is dangerous! Before presenting to his crowd an impression of what all cats sound like in Dylan Moran's head, and that is Alan Rickman.
The Black Books creator then graces his audience once more with an encore of how he grew up with nothing, and didn't have a place to put jack sh*t, let alone, sh*t, and how the kids have it so much better these days, the dos-and-don'ts of the timing of asking for a cheese toastie after sex, and a whimsical tale of David Attenborough and a sea sponge.
More Dylan, than Bernard these days, he is one comedian who is above and beyond most on the circuit. With a shambolic, poetic beauty to his rambling wanders, and an undeniable cheeky charm, it seems his new lifestyle of healthier living has reignited the smouldering flame in his psyche that refused to go out.
Dylan Moran remains the genius of random.