Tom Pryce: Memories of a Welsh F1 Star by Those Who Knew Him by Darren Banks and Kevin Guthrie – Review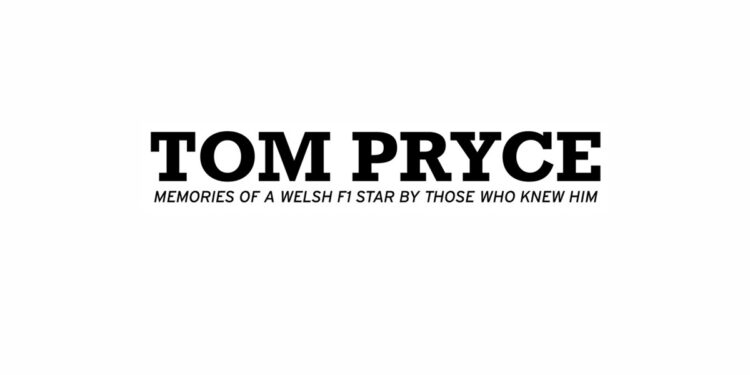 By @Liam Bird
If ever you're fortunate enough to take a walk through the paddock or along the pitlane during a motor racing meeting you'll no-doubt hear a multitude of languages being spoken; German, Italian, French, Dutch, Finnish, Russian… the list is endless. Welsh on the other hand, rarely gets a look-in.
For a brief period in the mid-1970s however, and in the Formula 1 pit garages no less, that certainly wasn't the case. Former racing driver, and proud Welshman, Alan Rees, managed the UOP Shadow team; Shadow's up-and-coming star driver was Tom Pryce.
Maldwyn Thomas Pryce was a former tractor mechanic from Nantglyn, near Denbigh. Shy, and if certain anecdotes contained within the pages of Tom Pryce: Memories of a Welsh F1 Star by Those who Knew Him are accurate (there's no reason to believe otherwise), unable to speak English until aged 10, he first caught the attention of Rees after having had a very successful season racing in Formula 3, in 1973.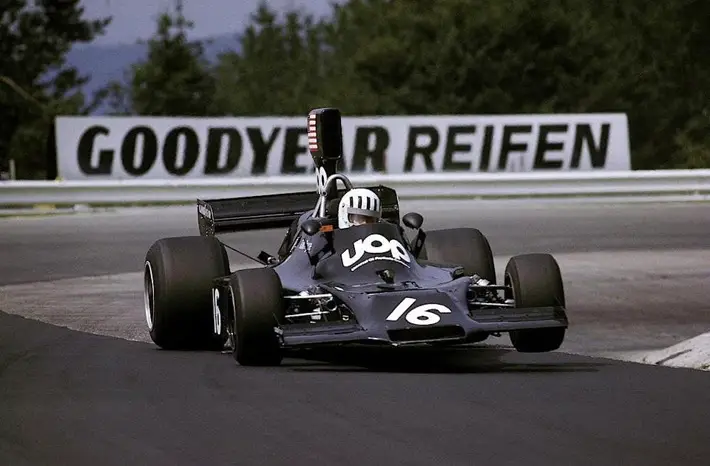 "Personal and poignant"
Come 1974 and Pryce was testing for the Token F1 team. At the Monaco Grand Prix that same year, officials refused to let Token enter, the disqualification resulting in Pryce being offered a seat in the supporting Formula 3 race instead, in a car he'd barely even seen before. Pryce won. Or, as Buzz Buzagalo – the driver originally destined to drive – puts it, "He absolutely blitzed them."
At Goodwood, soon after, when Pryce was once again testing for Token, senior team members from Hesketh (the people who James Hunt started his F1 career with), and Shadow, just happened to turn up. Both Shadow and Hesketh were trying to secure Tom's services. Eventually and after much characteristic out-of-the-car indecision, Tom signed for Shadow. Once he'd established himself within the team, in a bid to keep his race set-up secret from his teammate, the English speaking Frenchman Jean-Pierre Jarrier, he discussed his preferences, in Welsh.
It's that journey, from fixing tractors in rural Wales, via life in digs directly opposite the gate of Brands Hatch, to the glamour and around the world travel of the Formula 1 circus, and eventually to a freak accident crash in Kylami, South Africa, in 1977, that sadly proved fatal, that are discussed and remembered here.
However this is not just another racing driver biography in which the hero is measured in mere achievements alone, and by an author who (as is so often the case) never saw them race. Instead, authors Darren Bank and Kevin Guthrie have interviewed the people who knew Tom – or Mald, as his oldest friends knew him – before he found fame; school friends, old work colleagues, fellow aspiring racers he lodged with, teammates, and of course Nella, Tom's wife (who never remarried), all willingly share their memories and tell their own personal and poignant stories.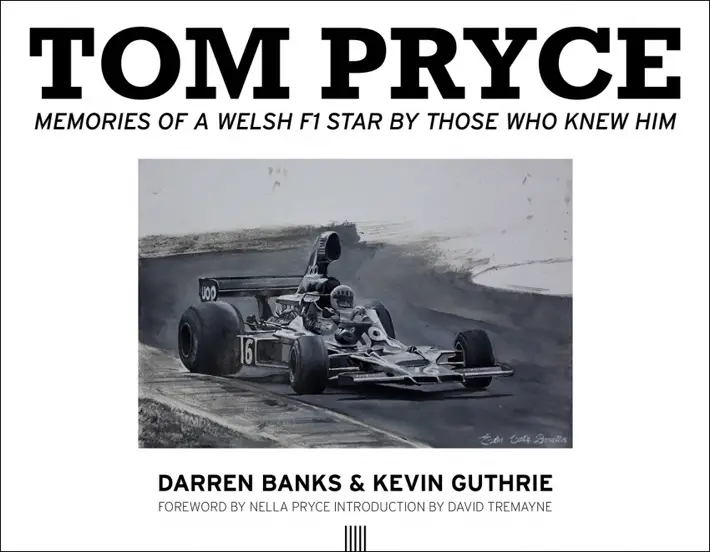 "Uncomfortable with fame"
Inevitably, there are repeats of certain instances within the text, but what shines through most is the admiration shown by all for a man who was untouched and indeed uncomfortable with fame.
Pryce, by all accounts was far happier with chicken chips, a cup of tea, and a chat with the team's van driver, than he ever was with champagne, or when asked to appear in front of either microphone or camera.
Where Tom Pryce seemed to all to be most comfortable of all was behind the wheel; be it in his beloved blue MGB, his be-winged black Shadow DN5 – usually on full opposite lock and at speeds few of us could comprehend – or in a tractor he'd just finished fixing in the yard back in Denbigh, he was a natural.
A cruel twist of fate meant no one would never know quite how far Tom Pryce, the quiet man in the white helmet with the five black stripes, could have risen; nevertheless, everyone who knew him seems sure he was destined to be one of the greats.
'Tom Pryce: Memories of a Welsh F1 Star by Those Who Knew Him' by Darren Banks and Kevin Guthrie is published by Performance Publishing, £35 hardback