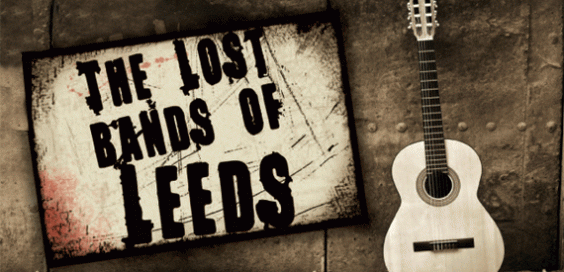 By Matt Callard
I first time I heard the term it was from Courtney Love in the legendary Leeds gig-toilet that was The Duchess of York.
A pre-Kurt Hole were touring their rusty knife of a debut album and Ms. Love, so spiky and dangerous back then with her L.A. dirt and glamour, sneered it from the stage: "So Leeds is Goth City, right?"
Oh, those cruel barbs! Could it be true? What about those Leeds bands I'd grown up with? The clipped funk of Gang of Four, the northern guitar poetry of The Wedding Present, the ethereal beauty of Pale Saints? Was Leeds really known on the World Map of Music as Goth City? Oh, The Horrors!
But guess what – Courtney was right. Leeds hosted the scary and abrasive March Violets, the gloomy and utterly pretentious Red Lorry Yellow Lorry, The Mission were from up the road in Bradford and, of course, we had the big daddies of dark intellectualising, pale wit and thunderous doom-rock – The Sisters of Mercy.
"Serious occupation"
Being a Goth was different then. Outside of being the administrator of the Phil Collins Fanclub, it was singularly the most uncool thing a music fan could be. Those that lived it were true outsiders, shunning daylight behind purple velvet drapes, wearing thin their copy of Bauhaus's In The Flat Field, writing black poetry in green ink – it was a serious occupation – a million miles from The Mighty Boosh or Kelly Osborne or those day-tripping Avril Lavigne lookalikes outside today's Corn Exchange. Back then you didn't flirt with being a Goth, you immersed yourself in it – like a black bath of warm eyeliner.
Good Goth (The Cure, Siouxsie, Killing Joke, The Birthday Party, Dead Can Dance) outweighed the bad (Rosetta Stone, Love and Rockets, Gene Loves Jezebel, the preposterous Christian Death) and the scene had found its home right here, amid the northern grime and clutter of a pre-Harvey Nics Leeds. Celebration!
Course, Leeds now possesses one of the best music scenes in the country – but it wasn't always thus. We've scoured the archives, the vaults of Crash Records, the deepest recesses of our dusty vinyl collections and rediscovered the best Leeds bands – oh, and of course, you could never call Gang of Four lost exactly, but please forgive us our literary license – we just like the way it sounds.
It's Not All Goth – the best lost bands of Leeds
GANG OF FOUR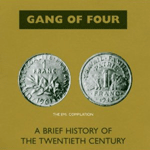 Unconcerned with melodic prettiness, structural formality or the niceties of romance, Gang of Four's stripped white funk is the most influential sound ever to come from these parts. Red Hot Chili Peppers, Franz Ferdinand and Bloc Party owe their entire careers to the revolutionary guerrilla cool of debut album Entertainment! Here was punk's creative endgame, where its possibilities were embraced and the doors that it opened thoroughly rushed. Oh, and popular consensus might lead you to believe Entertainment! is the only Gang of Four record worth owning. Hear the military dancefloor of Songs of The Free and the essential Peel Sessions to prove otherwise.
GET THIS: A Brief History of The 20th Century – everything you need from the early years.
PALE SAINTS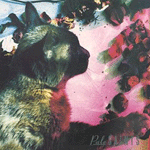 If Goth was an unfairly derided genre, the late 80s/early 90s scene labelled 'shoegazing' probably deserved most of the flak thrown at it. My Bloody Valentine paved the way with their groundbreaking white noise and melody hybrid until it seemed any posh boy with an fx pedal and a shy manner could submerge their vocals under an ocean of feedback and get an NME Single of the Week. Pale Saints were similar, but better. Sure, mainman Ian Masters had the ethereal choirboy voice and ultra-hip label 4AD earned them some important mystery kudos, but anyone who saw them supporting the mighty MBV in 1988 could tell Pale Saints were more than bland copyists. Debut album The Comforts of Madness retains a vital pop sheen under the noisy wash and follow-up In Ribbons notches up the sonic beauty and adds some scintillating guitar interplay. Masters left soon after and third album Slow Buildings was a weak swansong, but for a while these Saints shone.
GET THIS: The Comforts of Madness – timeless and lovely debut.
CUD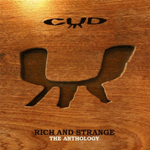 Just what were The Cud Band? Off-kilter indie funk? Curious art-rock in-joke? Absurd Vegas rock spoof? If there's a connecting-link between the best Leeds bands it lies in their shared maverick sensibilities, so try to pin Cud down in words and you never quite hit the mark. They started out all scratchy and wilfully eclectic, flirted with psychedelia and indie noise-rock (When In Rome, Kill Me) until they were (remarkably, I suppose) signed by a major and given a huge pop sheen (Leggy Mambo & Asquarius), bothered the lower reaches of the top 40 for a bit, then split up after an under-whelming last album (Showbiz). All the way their one constant was Carl Puttnam's unique baritone bellow – not everyone's cup of Yorkshire tea, admittedly. Time has been kind to them – their best moments sparkle now they're away from the Britpop clutter and clatter – and there's a neat lyrical sophistication everyone seemed to miss first time around.
GET THIS: Rich and Strange – recently released double CD compilation.
AGE OF CHANCE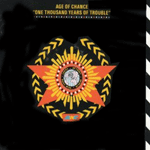 It's rarely a good thing, from a career point of view, to be five years ahead of the game. Age of Chance were marrying dance beats with rock guitar when Trent Reznor and Marilyn Manson were still doing their homework. They're a curious beast – part hip-hop, part heavy rock, part industrial metal, all undercut by intense sloganeering and odd, striking visuals. Debut One Thousand Years of Trouble was sample-heavy, clanky and full or riotous intent and invention. A fierce, metallic cover of Prince's 'Kiss' even scored a minor hit and persuaded Virgin to sign the band. Their second album, Mecca added soulful vocals, a mellower vibe and a dash more melody to plenty of critical acclaim but little in the way of sales. The band split up soon after.
GET THIS: One Thousand Years of Trouble – although you'll have to download it unless you're prepared to remortgage the house.
NIGHTMARES ON WAX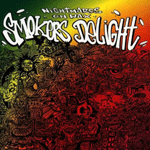 George Evelyn, who, essentially, is Nightmares on Wax, had already created two cult classic dance albums by mashing up his beloved hip-hop with acid house by the time of 95's Smoker's Delight. Relaxed, languid, mostly instrumental – it just about invented trip-hop, albeit in a sunnier, less threatening style than the more celebrated Massive Attack, Tricky and Portishead. Still out there writing and creating, he ploughs his own furrow, runs a neat record label and generally is expert in spreading warm vibes wherever he goes!
GET THIS: Smoker's Delight – although any of them will do!
THE MEKONS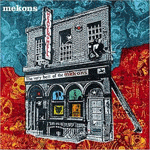 30 years of rock 'n' roll, punk spirit, skewed country, cheeky electronica, reggae, record company indifference, line-up changes, socialism and fanatical cult fervour: Welcome to the Wonderful World of The Mekons. Leeds's most enduring band enjoy godlike cult standing in the States, mostly down to pivotal figure John Langford's status as bandleader, producer, critic, artist, painter and agitator. Whatever, there's a mountainous back catalogue of brilliant, erratic, spirited rock and roll to discover and it's all fuelled by a giant beating Yorkshire heart!
GET THIS: Heaven and Hell – This writer would recommend 'Mekons Rock n Roll' but you may as well start with the 2005 best of.
THE PARACHUTE MEN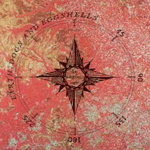 The Parachute Men released two charming, chiming albums for biggish indie label Fire Records which should have set them up as a northern Pretenders but instead saw them unfairly lumped in with the underachieving twee movement. Having a female front-person was still relatively unusual in the dark days of the late eighties and vocalist Fiona Gregg's tales of day-to-day woes and occasional delights seem peculiarly anchored in that time-frame. Still, what steel-hearted Loiner could possibly resist the dewy-eyed thrill of their unofficial home town anthem, 'Leeds Station'? It's all there on YouTube, you know.
GET THIS: Earth, Dogs & Eggshells – You'll pay a pretty price for their debut 'The Innocents', but their excellent follow-up is readily available from the usual sources.
THE BRIDEWELL TAXIS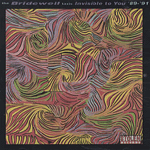 Unfairly lumped in with Madchester's baggy shenanigans, then further hindered by an incongruous hoolie following that was bizarrely at odds with the band's John Peel-endorsed northern soul groove. The Bridewells released a slew of classy brass-inflected pop singles and one somewhat faltering full length album called Cage. A brilliant compilation, Invisible To You, captures the band at their early peak, but its scarcity has now reached mythical proportions. As definitive as great lost bands go then, I suppose.
GET THIS: Invisible To You – (if you win the lottery).