Vikings at Whitby Abbey – Event Review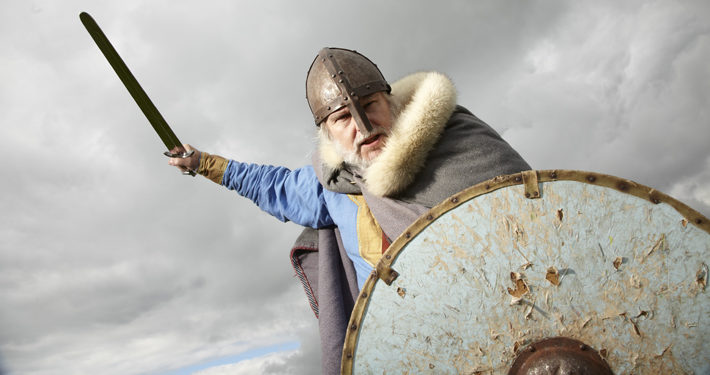 By Victoria Holdsworth
The sun was blistering, and the wonderful seaside town of Whitby was as busy as ever. The day was far too warm to make our way up the 199 steps to the Abbey, so we opted for the car park at the top – and it looked like we had got there just in time. I had never seen so many people descend on these grounds at once. Despite there also being a wartime festival on next door at the same time, I was here for something that went back way before a tank or gun was invented, when marauding men invaded from across the sea and created Jorvik.
Ever since I was a child have been fascinated by Viking and medieval history, and after being seriously disappointed the previous weekend with the medieval village offering at Fountains Abbey, my expectations were admittedly not very high.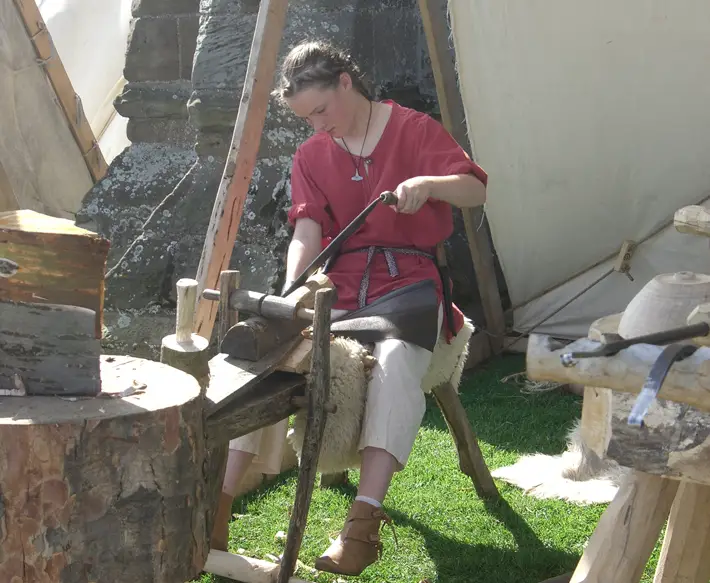 "Passion and care"
But from the minute we walk into the grounds of the festival, the atmosphere changed. Immediately you felt transported back to those times, as closely as you possibly could be. There was so much going on, it was difficult to decide what to look at first, or where to go.
Craft stalls were selling authentically made/designed products, all using traditional crafting methods. These handcrafted items are remarkable to look at and really give you a sense of how much went into the simplest of designs or tools. For me, talking to some of the people who produce these wonderful things is one of the highlights of an event like this. The passion and care that goes into not just the production, but also the history and customs of each item is outstanding – but I was not here for shopping. What I really wanted to see was people with swords and shields knocking the proverbial out of each other, all in the name of re-enactment and history.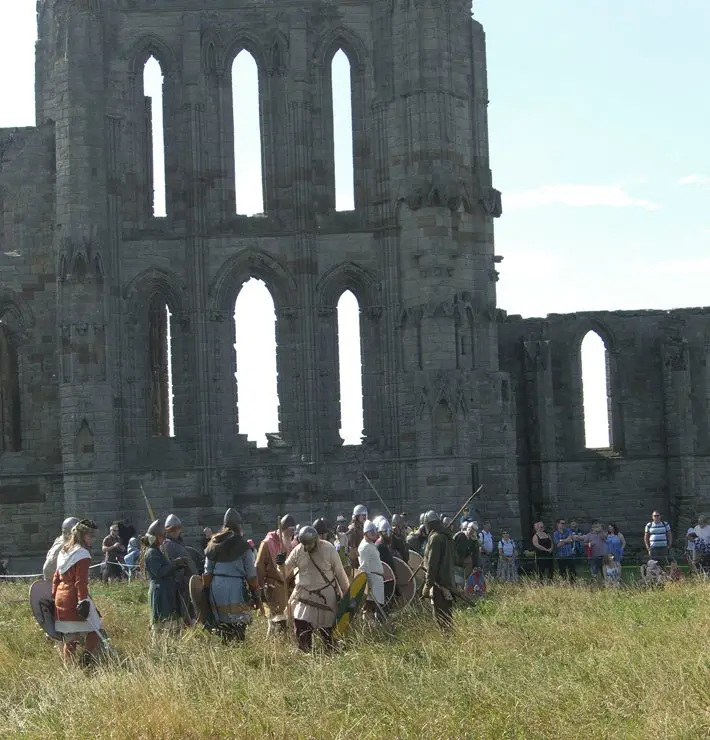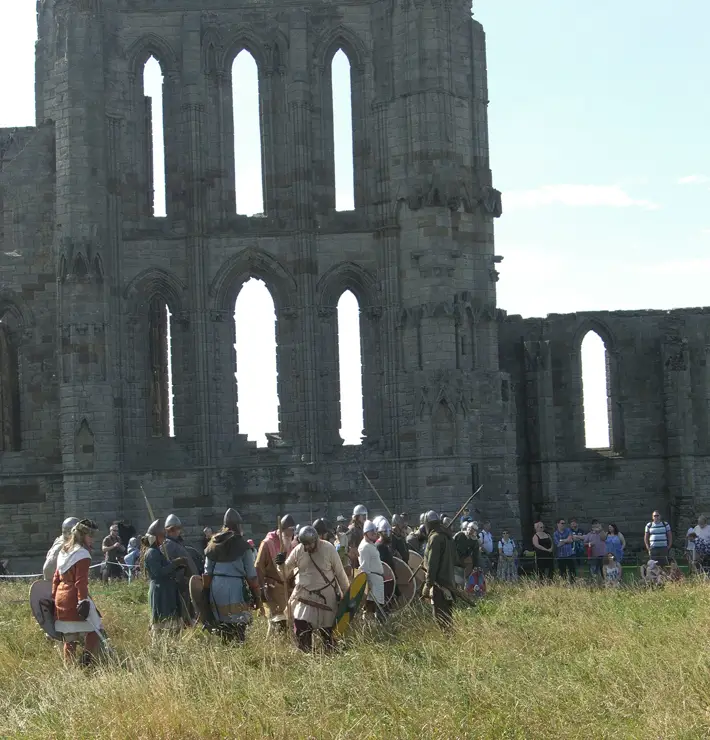 "So well organised"
Before the live entertainments started, there was plenty of time to have a wander through the Viking village. It was set up to the back and side of the Abbey, setting a formidable view to accompany the myriad of smells and noises that were going on, with each tent showing something different from those times. The whole event was so well organised, and it was exciting to see actual live history in front of you. There really was something for everyone.
I was very tempted to get involved with the 'Have a go sword combat training,' but alas the group was already full. The place was full to capacity within an hour of the gates being opened. This training also entitled you to take part in an orchestrated battle, which people were already taking seats to watch.
"Splendid in their costumes"
It was not long before all the village seemed to slow down and come to a halt, whilst men took their positions on the pathway leading up to the battle arena. Taking up their arms and shields, looking splendid in their costumes and colours and armour, the horn was sounded – very weakly to start with, to great comedic effect – and off they marched to face each other in combat.
The compere for the fights was very informative before, during and after the battles, regaling stories of documented battles of yesteryear, and the methods behind their tactics in warfare and combat, all of it utterly fascinating. Organisers might want to take note of the wildlife, however. I noticed lots of mice scurrying for cover, without anywhere much to run, when the battle moved into the long grass.
There was some fantastic storytelling about how Vikings came to be in Whitby and the surrounding invasions that led them here from Denmark. Indeed, I discovered the name Whitby was derived from the Old Norse word for a farm – who knew!?
So, a day full of good cheer, and great to be able to walk in the shoes of the people who came before us. A perfectly crafted event and I would certainly recommend something similar in the future.
For more info on English Heritage events visit english-heritage.org.uk/whats-on