Varadero, Cuba – Travel Review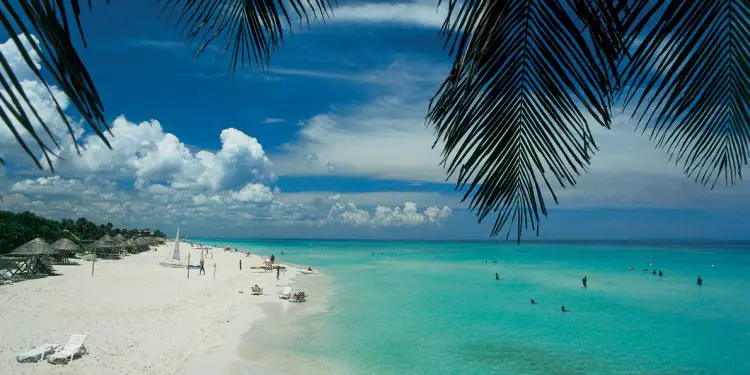 By Helen Johnston
Cold hard cash, that's what you need as a tourist in Cuba. And not Cuban pesos, but sterling. Or Euros, or Canadian dollars. They say money talks and that's certainly true of Cuba where foreign currency is used to buy goods on the black market, which is why so many Cubans aim to work in the tourism industry and collect tips.
It's not possible to buy Cuban pesos outside of Cuba but I had a bank card with me which wouldn't charge me for purchases abroad and then on arrival at our hotel I changed some sterling into pesos. Mistake.
Nobody wants pesos. This first became apparent when we jumped into a showy pink and white open-topped Chevrolet taxi for what I misunderstood to be a fare of 100 pesos for a short journey into Varadero town.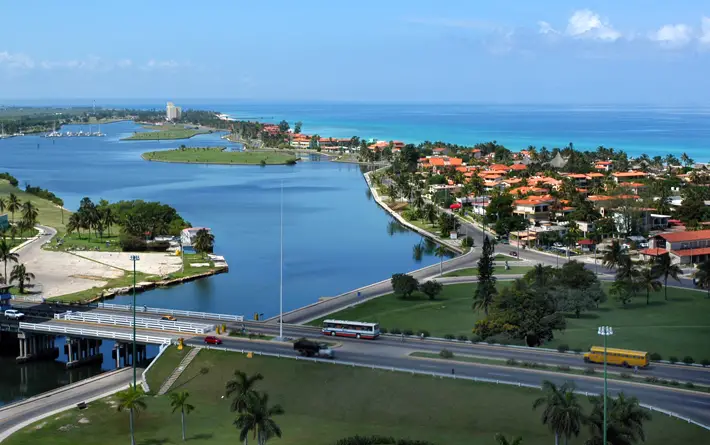 But when we got out the driver refused the pesos and said it was five dollars. When I explained that all I had on me was pesos or a bank card he tripled the price in pesos.
Then we noticed the prices in the handful of shops in the centre were all in dollars and even the market stall holders wanted foreign money. The price was all the same regardless of which currency you were using – if they said something cost "five" it was dollars, pounds or euros, there was no differentiation based on exchange values.
Luckily, one of the shops accepted a card so I was able to buy a sun hat, crucial after feeling the burn on my head. I'd never been to a country before which didn't run on its own currency, and it was sobering to discover later that Cuba's inflation rate was 85%. It made the UK's 9% seem paltry.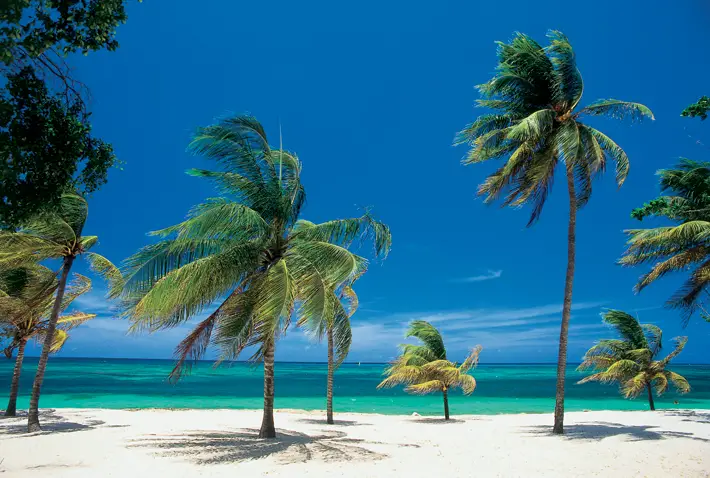 "Warm and friendly"
Cuba is beautiful and the beaches are exactly what you'd expect of a Caribbean island. White sand, warm turquoise sea, brilliant blue skies, and palm trees swishing in the breeze. The people are warm and friendly, smiling and dancing at every opportunity. There was Cuban music playing at our resort nearly all day and it was almost impossible not to move to that salsa beat; even the gardeners were moving their feet and hips to the rhythm as they swept up leaves and clipped shrubs.
We stayed in Varadero which is on a peninsula lined with large hotels. The flight from the UK brings you in right over this skinny stretch of land so you get a great bird's-eye view before landing at Varadero airport. This area is totally geared to tourism, with a wide choice of activities like snorkelling and windsurfing, and day trips offered to the capital Havana and other parts of the island, which is home to a population of 11m.
The food in our resort was plentiful and varied. A rainbow of different tropical fruit laid out every day, fresh fish fried in front of us, an array of different meats, salads, desserts, and snacks available between meals. On a Cuban-themed day we even drank coconut water straight out of coconuts freshly prepared by a man wielding a lethal-looking knife which he used with perfect precision to slice them open. His companion was busy making fans and hats from palm leaves with equal deftness as he wove them skilfully into shape.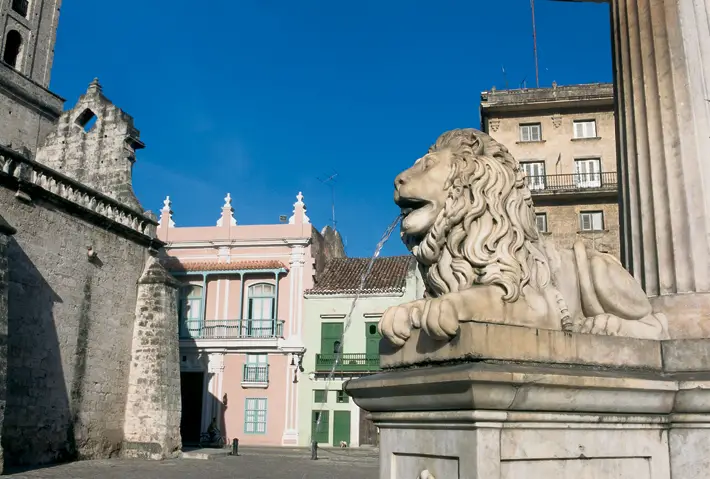 With the sea lapping the shore, a large pool to dip into and entertainment laid on day and night – pool darts anyone? – it would be easy to think all was well on the island. And yet there are tell-tale signs even here that things can be a little, well, disorganised. Twice in ten days the water went off across the whole hotel. The first time a call to reception received the harassed reply "yes we're working on it" before we'd even said what the problem was. It was back on within a couple of hours but still, when you're waiting to have a shower before dinner, that can seem interminable.
And the temperamental wifi. It's not entirely a bad thing that you can't get on to the internet easily, or for very long, while on holiday. We're all on our phones far too much and a holiday is a good time for a detox. But it's only when the luxury of logging on whenever we like is taken away from us that we realise how much we rely on it.
Checking the population of Cuba; looking up Cuban music; checking the weather forecast (for tropical showers); is this fruit papaya or guava? How could we get the answers to these vitally important questions?! The answer was patience – wait until the wifi decides to let you on. The most frustrating part was that the wifi doesn't remember your phone, so we had to log in every single time. I can still remember my password number, burnt into my memory after using it so many times.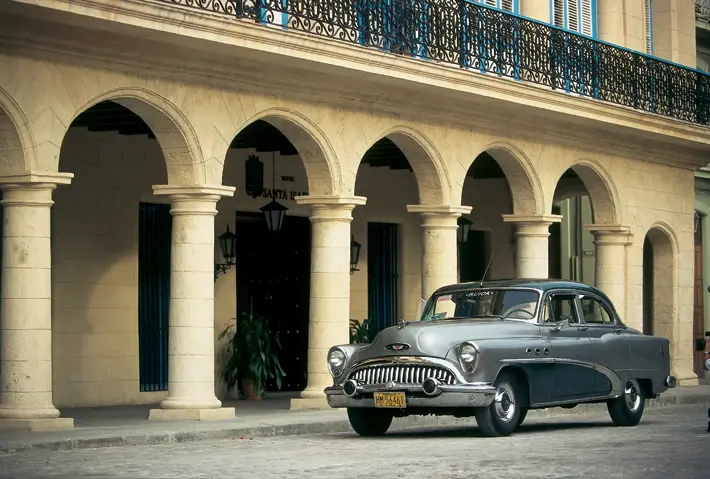 "Flawed paradise"
It's when you leave the resort and talk to Cubans that you realise this island is a flawed paradise. On a trip to Havana the tour guide Jaz told us about the raging inflation and that the average monthly wage was the equivalent of £20. The hotel rep said the only way to earn more was in tourism so, for instance, a doctor might work as a doctor during the day and then as a taxi driver in the evenings to get tips in foreign currency.
He said: "When Cubans go to the shops the only thing available is bottles of water. We have to buy other things on the black market. A pound of pork is more than a month's wages for most people. During the pandemic when there were no tourists coming it was very hard. My family has a farm growing different fruits, so we didn't go hungry, but some people were surviving on one meal a day."
When I said I'd thought things were bad enough in the UK with the cost-of-living crisis he just smiled and said: "You have no idea." He drove a 25-year-old Russian car and was one of the lucky ones to even have one. I wondered what staff at the hotel who had survived on one meal during the pandemic felt seeing the amount of food left on plates by guests in the self-service restaurant.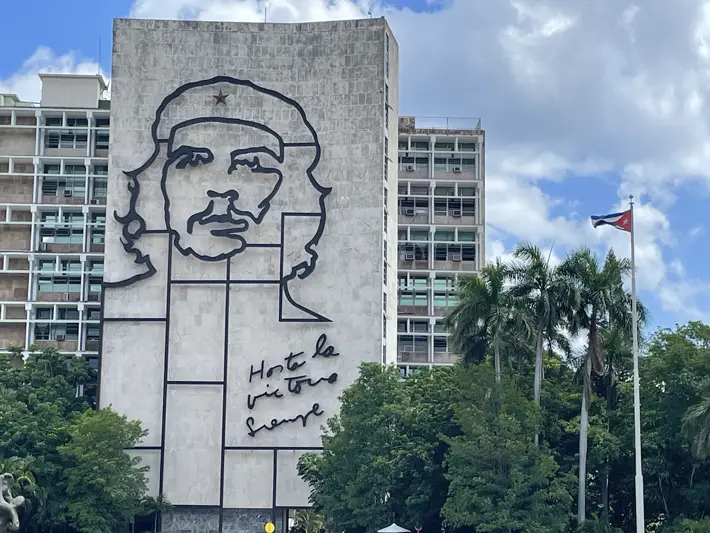 Cuba has a Communist regime and is forever synonymous with Fidel Castro who, with the help of Argentinian Marxist Che Guevara, overthrew the Batista government in 1959, six years after the revolution started. Jaz referred to him as Fidel and was proud to list some of his achievements – notably requisitioning American-built hotels and turning them into apartments and hospitals for the people. Castro also brought in free education for all in 1961, including university. However, getting into uni is highly selective and involves passing three entrance exams at the first attempt, in Spanish, maths and Cuban history.
Jaz said he didn't want to talk much about politics, but he outlined Cuba's fractious relationship with the USA briefly (no cards from American banks are accepted anywhere). When Obama started to lift embargos on Cuba, I remember travel specialists saying to visit the island before the Americans got in and ruined it. That hasn't happened because relations became frosty again under Trump, who introduced a raft of new sanctions. Jaz said the only McDonald's on Cuba is at Guantanamo Bay, leased by the Americans for use as a naval base and home to the notorious detention camp.
There are more images of Che Guevara in shops than Castro. You can get a picture of the revolutionary on a hat, T-shirt, fridge magnet, the list is endless. There is also a striking metal portrait of him taking up the entire wall of a building facing onto Revolution Square in Havana, the place where Castro used to address the people, often for three hours at a time. The message accompanying his image is Until Victory, Forever.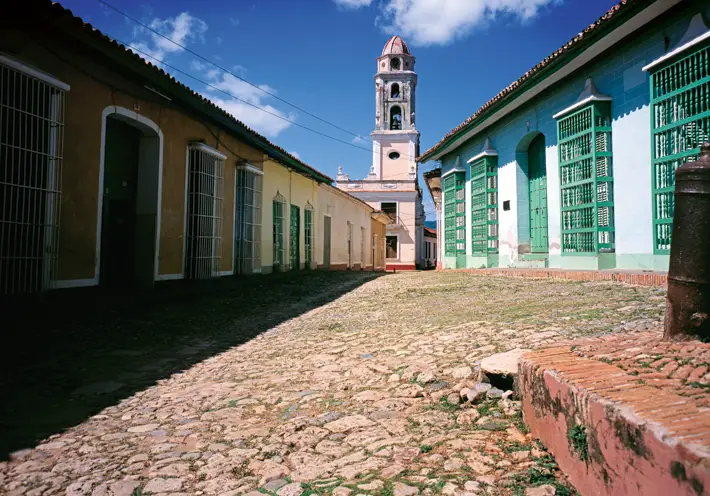 "Shocking"
Current president Miguel Diaz-Canel came to power in 2019 and became First Secretary of the Communist Party in 2021, the most powerful political role in Cuba, but so far he doesn't appear to have become a notable figure on the world stage.
Jaz told us that the hotel companies get 48% of the profits and the government gets 52%. The government also sets wages and prices. We went to a cigar shop and were told they had just received official notification that all prices would be tripled the day after, and they were only taking cash payments. I suspected this might be a marketing gimmick, but Jaz took those of us without cash to another shop where cards were accepted, and the owner there confirmed it.
Walking back along the harbour to our bus we stopped to take photos and noticed that the sea wall and some wood floating close to it appeared to be coated in something black. On closer inspection we realised it was oil. Thick, black oil that must surely have killed all life in the water, which another tourist suggested had come from a tanker moored further out. It was shocking to see such pollution close up and the tourist, who was Canadian, said: "I don't know what the government spends its money on because it's not the people, or the cities, or cleaning up pollution."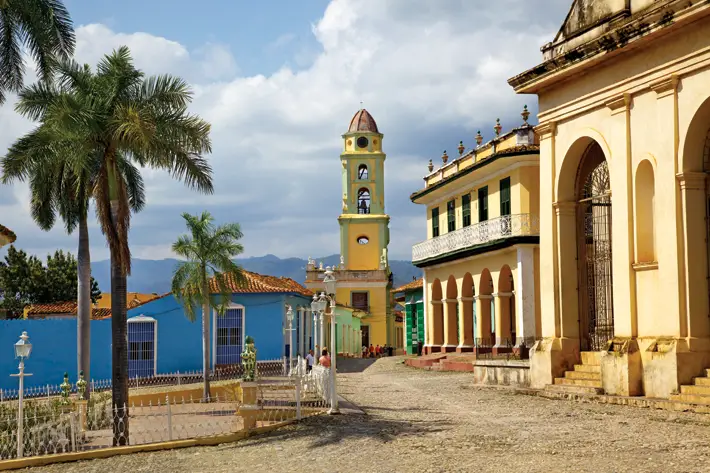 Despite his criticism, Cuba is popular with Canadians. The time zone is the same as Ottawa and the flight time is only three hours from Toronto. Clare from Saskatchewan, who was travelling alone, said she'd met two Canadian women at her hotel who were frequent visitors because they had formed relationships with Cuban men.
Since returning home, a few people have asked me if Cuba is safe, and my experience is yes. We never felt threatened or uncomfortable anywhere we went unaccompanied.
I asked the hotel rep if Cubans still tried to get to Florida by boat and he said yes, although one seat on such a boat cost 15,000USD so a Cuban would have to sell everything they had and have substantial savings to be able to afford it. There are only two countries in the world where Cubans can travel without a visa, Nicaragua and Russia. He said the flights to Nicaragua were always full because from there it was possible to travel overland across several other countries to Mexico and then north to America.
Clearly America is still seen as the promised land by many Cubans, despite hostilities. A market stall holder in Varadero told us his brother had lived in Leeds for 20 years so some people are obviously prepared to travel even further to find a better life.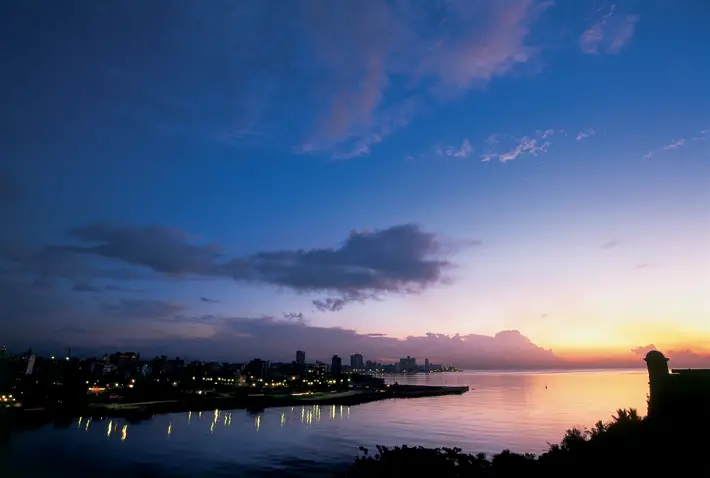 "Dignity"
When you're lying on the beach or swimming in those bath-warm waters to the faint strains of 'Guantanamera' from the hotel (the go-to song because everyone knows it), I wondered how hard life must be for anyone to want to escape such an idyllic place. But there's a stark difference between being a tourist and being a native. As a tourist I was eating and drinking plenty, able to buy cigars and rum in Havana, and going home to a 13-year-old car that is still several decades younger than most of those in Cuba. The brightly coloured American cars operated as tourist taxis are so old there are very few parts of the original vehicle still on them.
Cuba's sunshine and beaches don't always make up for the daily hardships its people face. Miriam, the chambermaid who cleaned our rooms, left a note on the first day saying she wished us a happy holiday and it was her pleasure to serve us. Each day she twisted our towels into swan or rose shapes to look pretty, and I had several conversations with her. A cynic would say she was only being nice to get a more generous tip, but I admired the care she took over her job. She had learnt to speak and write English and she took an interest in her guests, and for that alone she deserved to be rewarded.
On the flight home a couple from Sheffield sitting across the aisle remarked that they'd enjoyed their holiday but Cubans "had got nowt", which is true in material terms. But despite their economic woes (which are far greater than ours), they've got dignity, warmth and big smiles. And that's not nowt.
For more information about holidays to Cuba try travel2cuba.co.uk
images courtesy of Cuba Tourism Office