How To Use Social Media To Grow Your Podcast Audience
Now that most people own a smartphone, it's never been easier to listen to a podcast in the car or on the go. Podcasts offer a convenient way to absorb information while doing something else, like exercising, doing a jigsaw puzzle, cooking, or playing with your pets. The podcasting landscape continues to grow in popularity all over the world. In the age where video is king, large businesses have been devoting precious resources to podcasts. The podcast shelf is crowded, so how can you make sure yours will break through?
If you've created an awesome podcast for your business, and you want to make sure people see it, use social media. You won't get a whopping buttload of new listeners at first, you'll get only a few. But hey, it's better than nothing. It's not recommended to upload your episodes to social networking sites. Podcasts aren't free, they're an investment of time. To help you develop a better way to promote your show, we've compiled some tips and tricks.
Become Active in Relevant Groups and Mention When a New Episode Goes Live
Brand communities have existed long before social media. People in your brand community are emotionally invested, so they digest your content, tell their friends and family about you, and more. Facebook groups, for example, offer the chance to attract new audiences in a way that wasn't possible in the old days. You can start a group to encourage chatter. It doesn't matter if it's public or private. Focus on crafting a loyal, authentic online community. You need a good sounding board once in a while.
You can join a group where the target audience meets to exchange opinions and advice about podcasts. You might let it slip that a new episode has gone live. But avoid self-promotion. If you're using a group for this purpose, the administrator/moderator has every right to give you the boot. Keep in mind that people don't join groups to be sold to. What they want is interesting talks, industry news, and updates. Show up and be consistent. Share what you know – experiences, opinions, and so on.
Have A Blog? Make Blog Posts for Each Episode
With audiences preferring to consume content in different formats, invest in blogs. Create content focused around keywords. If your podcast is about technology, book recommendations/ critiques, or DIY tutorials, write about that. Your blog posts will contain a natural blend of keywords and info about the topic discussed. People searching for that topic will land on your website, and they'll listen to the podcast episodes.
It's essential to communicate with your audience about projects you're working on, collaboration opportunities, and so on. Start an email list. Pop-up forms are a quick and convenient way for visitors to share contact information and subscribe to your list. Place CTAs within your blog posts to get people to take the desired action.
Here are some examples of CTAs you can use:
Check out the link in the description
Comment on our website
Visit this episode's show notes
You should have multiple calls to action across your site for making a purchase, signing up for an email list, keeping in touch, etc.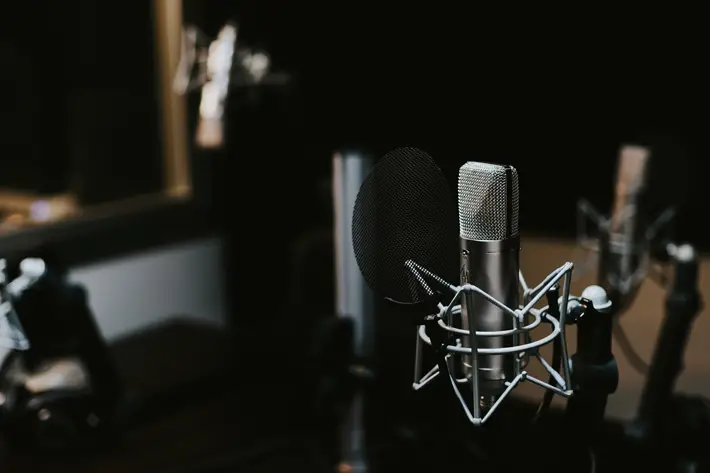 Share Video Snippets of Your Podcast on Facebook, Instagram, Or TikTok
Pick the most exciting or important part of the podcast for the video. The clip shouldn't be longer than 30 to 50 seconds. The goal is to make people want to find out more about your show and get them to listen to the full episode. The little preview clips are helpful on Facebook, Instagram, and TikTok. There are several podcast to video tools you can use to create eye-catching clips for social media influence. You can create some nice-looking audiograms.
Social media platforms were built on the premise of sharing. Unfortunately, it's hard to stand out online with so much competition. If you want to offer some details about what you do and not have to worry your message will get lost in translation, share video snippets of your podcast. Upload some podcast highlights on your channels, leaving a link to the full episode. Make sure you have a catchy title. This is an important factor that determines whether the searcher will click on the snippet.
Create A Graphic Pin Using Canva and Pin It to A Pinterest Board
Pinterest has tons of users (478 million monthly users, to be more exact), so if you want to grow your podcast audience, it's a great platform. Just so you know, competition isn't easy. There are billions of pins on the platform, so it can be difficult to stand out from the crowd. Create a graphic pin using Canva and pin your image on a board. People visiting your profile won't have trouble browsing or exploring them. Give the board an informative name and include a compelling, keyword-focused description.
You shouldn't be spending hours at an end creating Pinterest pins. Simplify the design process by using Canva templates. Here are some tips you need to master to rank high in search:
Use the best Pinterest pin size. Use a 2:3 aspect ratio when designing graphics. Pinterest recommends a resolution of 1000 x 1500. It's best to think vertical when creating an image, but square works too.
Add copy to your images. Adding a description is critical. Besides a catchy headline, include a CTA. Spell out exactly what you want people to do. E.g. Click the link to learn more, Please repin
Pick easy to read fonts. San serif fonts, for instance, read well on digital screens. Use maximum 2 to 3 fonts. If the fonts aren't easy to read, visitors won't want to review your content.
Use hashtags to reach more listeners. It's best to place the hashtags at the end of the description so that it looks cleaner. If you want to change the hashtag later, simply edit the pin description. Some of the best hashtags to use are #[insert type]podcast. #podcasting, #podcastfor[insert audience], #newepisode, #explore, #podcastcommunity, and #podcasterthoughts. Hashtags are optional and their effectiveness is limited to an initial burst of extra exposure.