8 Ways To Make Your Computer At Work Easier To Use
With the recent changes in work environment, we all are now working from home. Many of us are using our personal laptop to do the work while others have received a company laptop. Irrespective of which category you belong to, the chances are you want to make your work as smooth as possible.
And it begins with making your worktable as better as possible. That's what we will discuss today. Let's get started.
1. Invest in Good Speakers
Soothing songs have been known to enhance productivity and improve focus. However, you will need good speakers to listen to the songs. If not, it can have a negative impact on your work rather than positive.
If you ask me, Huawei Sound Joy is my favourite. Not only it offers a great listening experience, but it is also portable and offers a great battery backup. So, if you love listening music on speakers, this should be your go-to choice.
2. Clean Up Your Desktop
Our desktop often becomes a junk drawer, full of unnecessary shortcuts and applications. As a result, it makes it difficult to find necessary applications quickly. Therefore, it is crucial to organize your desktop and remove anything that you don't use very often.
One way to do that without deleting anything is creating a new folder. Create a new folder and move everything that you don't need on a daily basis. You can also try installing a desktop wallpaper organizer to make things easier for you.
3. Close Unnecessary Tabs
The last time I checked, I had 83 tabs open on my Chrome browser, which eventually led to a crash, and I had to restart my computer. And I'm sure you don't want to experience that. Therefore, it is recommended to close unnecessary tabs. This not only prevents your computer from slowing down, but it also allows you to focus on what's important.
4. Use Website Blockers
If you find yourself spending time on social media or YouTube more than you should be, we have a solution for you. A website blocker like Freedom allows you to set up websites that you want to block, enabling you to focus on your work. You can set up your office hours in the tool and as soon as your office ends, every website will be unblocked. A win-win situation!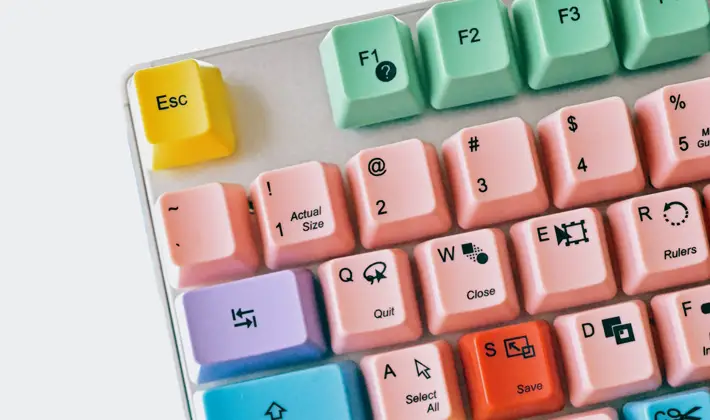 5. Make the Most Out of Keyboard Shortcuts
Juggling from keyboard to mouse can take up a significant amount of time. This makes it imperative to learn the keyboard shortcuts that can benefit you in the long run. While we all are familiar with cut, copy, and paste, there are even more shortcuts that you can use. For instance, you can zoom with "CTRL and +", switch to full screen view with "CTRL + Alt + F." Depending on what functions you need, you can look for shortcuts and practice them to speed up your work.
6. Make a Friend in IT
A friend in need is a friend indeed. And a friend in IT can help you with almost every problem you will ever encounter with your computer. Make sure to cultivate a good friendship as you will need their help more often than you think.
7. Use Battery Saver
To reduce the stress of sitting near power outlets all the time, use battery saver and get the maximum output from your computer. The latest Windows comes with built-in battery saver that guarantees a long battery life and minimizes the need of constant charging. Make sure to use the battery saver whenever you want to sit in your favorite place at home without worrying about the charge.
8. Avoid Internet Suckers
There are several websites and apps that can affect your website speed. However, when working from home, you would not want these websites to hurt your internet speed. Here are some tips to help you ensure your internet doesn't lag.
● Invest in good router.
● Avoid using streaming services like Netflix during work hours.
● Avoid downloading anything in the background.
Conclusion
Making your computer at work easier can reduce your stress and help you get a great experience. It will also enable you to complete your day-to-day tasks more quickly than you would otherwise. Use these eight tips to get the most out of your efforts.