An Interview with Phil Hanson, Motor Racing Driver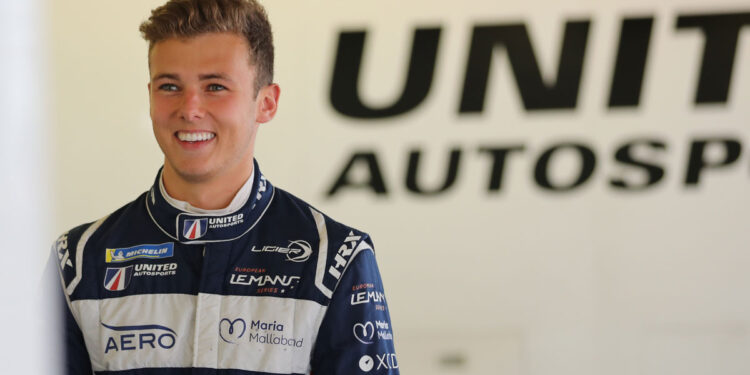 Philip Hanson is a young driver to watch in the field of endurance sportscar racing. During his short career he has already smashed records and competed in prestigious races such as Le Mans 24 and Rolex 24 Hours at Daytona, alongside two-time F1 champion, Fernando Alonso.
This year Phil has been crowned World Endurance Champion, the youngest driver to achieve this, won the European Le Mans Series and was the youngest ever Brit to win the famed 24 Hours of Le Mans, this September.
He's the first driver to ever win Le Mans and hold both the WEC and ELMS titles in the same year – and he races with Yorkshire-based United Autosports.
How did you get into motor racing?
I starting karting as a hobby when I was young and began competing at a national level when I was 14. I guess from the first time I jumped into a go kart on holiday in Spain I became completely hooked.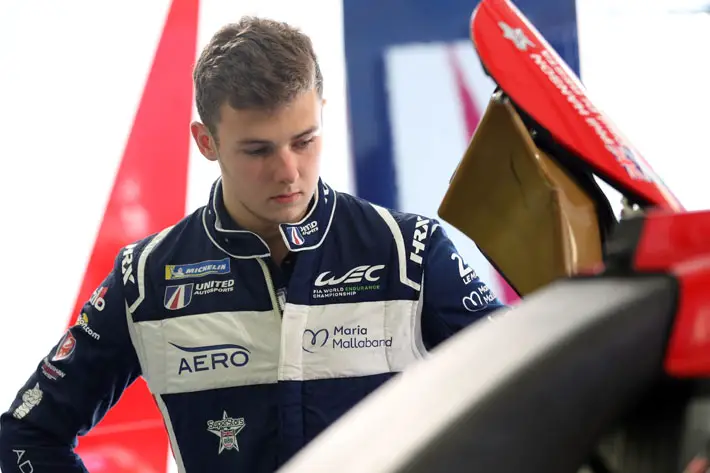 You compete in endurance racing, can you describe this?
Endurance racing is in many ways the same as any other forms of motorsport in that it's a race between cars for a set length. Endurance racing differs in that the races are anywhere between the typical 4/6 hours and the longest, 24 hours. There is also a team of three drivers rather than just the one who share the driving equally across the length of the race meaning we have driver changes in our pit stops as well as fuel and tyres. Although these are the fundamental differences between endurance racing and F1 for example, the biggest difference is that it is multiclass, so there are classes of cars with different speeds and regulations all racing on the same track at the same time. What this means is that not only is there far more overtaking, but there is an element of 'traffic' involved when battling for a position with a competitor in your class you will regularly come up behind the slower class battling away in their category with enormous closing speeds making it difficult to judge an overtake. Simply put, imagine F1, F2, and F3 all racing at the same time, you would have the F1 cars fighting amongst themselves whilst always having to pass the slower classes.
Le Mans is one of the most famous races in the world, did you feel pressure when you first competed at the event?
Not really, I think I have always gone about it as any other race. It's easy to get put in a different mindset with all the build-up and hype there is in the days leading up to the event, but once I hit race day its business as usual.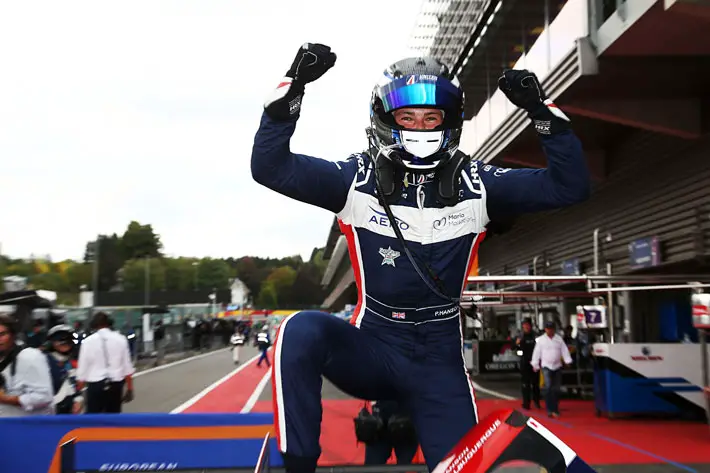 "You don't just luck into a winning car"
I understand you're the youngest ever British winner of Le Mans, has that been one of your career highlights?
To be honest I haven't sat down and looked at anything I've done up to now as a massive highlight in my career. Not that I don't appreciate what I have accomplished so far, but more the fact that the seasons go by so quickly, I just want to keep up the momentum of hitting the next target whatever that may be. Winning Le Mans was always that target for me, so any other accolades that come along with that win never overshadow it. I didn't set out to be the youngest Brit to win Le Mans, I just wanted to win.
You have broken so many records during your short career already, what are your ambitions moving forward?
Moving forward I want to progress into the top class of WEC, whatever that may be in the coming years and work towards accomplishing the same as what I have already done in these last couple of years in LMP2.
You race for Yorkshire based United Autosports, how did you join the team?
I joined the team at the start of 2018 and raced in ELMS (European Le Mans Series) as well as Le Mans. I joined coming from a bit of a messy season not completing the last few rounds of the championship the year before in 2017 because the team I was previously with was struggling to keep up with the intensity of racing at such a high level. It was quite the jump moving from a team like that to a team like United who have had quite a lot of success over the years as well as a very professional outfit. I have been fortunate enough to be part of their successes over the past three seasons and I hope to continue adding wins and championships to their ever-growing list in the near future.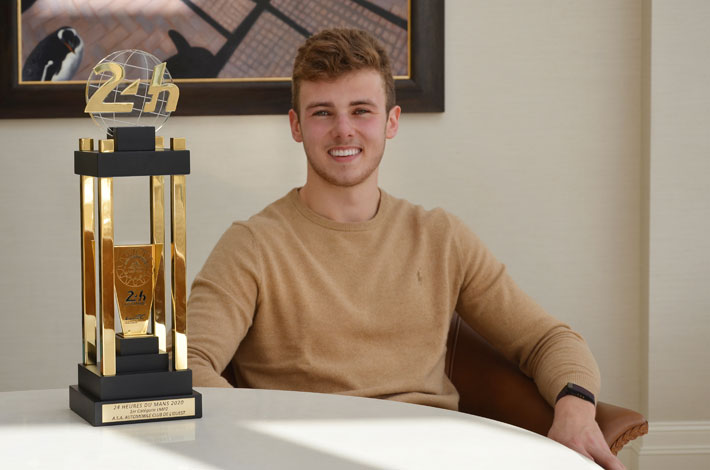 What makes the team stand out from others within the sport?
I think the same as what makes any other sporting team stand out in any sport, success. However, you don't just luck into a winning car and driver line up, the wins you see is a snippet of the how much work goes in behind the scenes at United. All whilst balancing an environment driven by the hungry to win as well as team moral that can bounce back when things don't go to plan.
Do you ever visit the team HQ in Yorkshire, if so do you have places you like to visit when you're in the region?
Yes, it's a short 3-and-a-half-hour journey from my home in Berkshire! To be honest when I have travelled up recently it's been day trips for meetings that haven't needed my presence for more than just the day sadly. Hopefully that will change next year.
What advice would you give youngsters wanting to pursue a career in racing?
I think that nothing parallels hard work and if you are dedicated you will succeed.
For more info visit: unitedautosports.com