An Interview with Vicki Michelle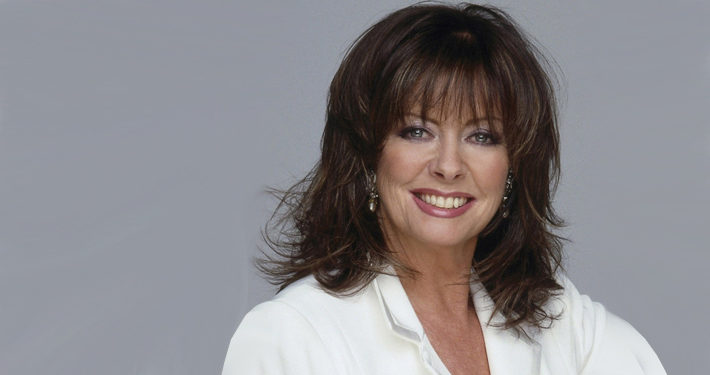 Ahead of her turn in Snow White and the Seven Dwarfs at the Grand Opera House, York, showbiz legend Vicki Michelle talks to Roger Crow about her career; cult classic The Professionals; panto, and of course, Allo Allo…
What was the first panto you saw?
We used to go as kids, but I can't remember the first one. Probably because I was taken at a very early age. As children we were always taken to the pantomime. And thank God that parents are still taking their kids, because I think it's a wonderful thing for children, keeping their imaginations alive.
What is the secret to a good pantomime?
That it's got a good cast. Stick to the story, because I hate it when kids get confused. You've got to interact with the kids. Make sure they're enjoying themselves as much as the parents are interacting. Good sets, good costumes and give the people what they want, as they pay good money. They should have a really good production. And a good cast. If you've got someone that appeals to every one of the mums and dads the grans and grandpas and the kids… In our panto we've got something that appeals to everyone. Just put on a good show and give it 200 per cent. And also make sure they are interacting with you as well.
You look great. What's your secret?
Oh bless you! There is no secret. I don't do old. I eat healthily, and I well. I eat what I want. I like healthy food. I actually don't like rubbish food. I haven't got a sweet tooth. I've got more of a savoury tooth. It's in your mind as well. You might think, 'Oh my God I'm getting older'. I just don't do that.
"I am celebrating Christmas for weeks"
And panto is going to keep you young.
I think the whole profession… acting keeps you young. If you think about actors, we're like children really. Actors have got this youthful thing about them. They like to have fun. And I think if you're having fun on stage then the audience is having fun.
Were you bitten by the acting bug young and knew what you want to do with the rest of your life?
I actually wanted to be a ballet dancer. From when I was three I did ballet. But at school I was always good at English literature and I did poetry competitions. I did acting at school. But then my sister… I've got three sisters, one of my sisters went to Aida Foster stage school. I stayed on and did my A-levels, but then my father said to me, 'I've given your sister this opportunity, would you like to do the same?' And I said 'Yes please dad,' so I did that and a secretarial course so I'd have something to fall back on. We did dancing and acting and singing, and we went for castings. And it snowballed from there. I did Dixon of Dock Green, and it ended up with me still in the business now.
Have you done panto in York before?
I don't think I have. I've been doing panto for about 30 years. Panto is like having a really long Christmas. I always think Christmas is over too quickly. You get all excited and then you got Christmas Eve, Christmas Day and Boxing Day and that's it. Whereas I am celebrating Christmas for weeks. And it's magical. I love watching the kids' faces. When you're talking to them and they're actually believing what you are. And believing the characters. It's so good for the kids now because they can use their imagination, whereas on their computer, on television… it takes them out of that. They are just watching and listening and enjoying the fairytale magical pantomime.
"It was such fun"
And it's a great introduction to theatre as well.
And it is thank goodness. We need people to keep going to the theatre.
Was The Professionals fun to work on?
It was such fun. I think we were on location somewhere and the two boys (Martin Shaw and Lewis Collins) got out the car, and all those lads came up to them and said: "It's the 'Fessionals!" The boys were lovely to work with. I was playing Martin Shaw's girlfriend in one, and I did another one with John Junkin; he was a great bloke. I remember that scene where I was filing my nails, and by the end of the scene I had no nails left.
I have to mention Allo Allo. What was it like to work on that?
I was very proud to have been in such a fantastic comedy that is still bought all over the world today. I think Jeremy Lloyd told me we sold to over 80 countries. When you go abroad you forget, and you're recognise abroad! We are so multicultural now that I get recognised all the time by people who are working here from other countries. So it's still well loved and laugh-out-loud comedy. Brilliant writers.
Could Allo Allo be made now, or did TV become too sensitive?
We've become a little bit too politically correct, because we're just killing humour now. The thing is we are now so politically correct that everyone is too frightened to say anything. So we have gone a bit too far with political correctness. Of course it's important in some aspects. Would Allo Allo survive today? Yes, I suppose it would. It would have to be a bit more careful with some of the gags, but the guys were funny.