An Interview with Gio Spano from X-Factor and Bat Out of Hell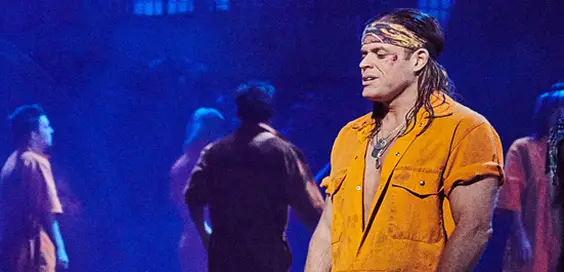 By Roger Crow
Singer and actor Gio Spano talks about being a contestant in The X Factor; starring in hit musical Bat Out of Hell; his band deVience, and dreams of being in a Marvel movie…
How nervous were you going into The X Factor, or was your over confidence a weakness?
Oh no, I was incredibly apprehensive about going into The X Factor. You know it's one of those things, especially when I'm in a show like Bat Out of Hell; it's a rock-themed show, which is my passion from being a young kid to be involved in some way, shape or form, to be involved in rock and roll. And I'm doing that show eight times a week. I'm obviously earning a wage out of it. So going into The X Factor, I was incredibly apprehensive, and some people say "You're doing this show; you're doing it already", but you have to take a gamble sometimes. You have to roll those dice and just go for it.
I was amazed by the judges' reluctance to not win you over straight away.
(Laughs). You know what? I think they enjoyed the first song. I love putting on a show, and as you've said, you've seen Bat Out of Hell and enjoyed the production. I loved being out there and I love doing a show, and I love being larger than life, and entertaining people if they've had a bad day and making them feel better about themselves.
"It's a whirlwind"
When can we see your band, deVience on the road?
We're doing the best we can to put on as many shows as possible. As soon as Bat out of Hell and all the madness that is The X Factor is over, then yeah, we're gonna get on the road. Obviously we'll be playing London all the time because I'm here, but post-Bat Out of Hell, we're gonna do a tour. We're going to get an album out. We're gonna do all of the things that we need to do. We're writing at the moment. We practice every week. It's a whirlwind at the moment. It's a little bit nuts, but this is kind of what you do if you're passionate and you're driven to do something in life then you just give it the best that you've got.
I think you belong in a Marvel film, maybe as one of Thor's allies.
(Laughs). I've been saying this for SO long. I keep saying to my manager: "Please, I want to be in a Marvel film. Why is there so many Marvel films going on right now and I'm not in one of them?"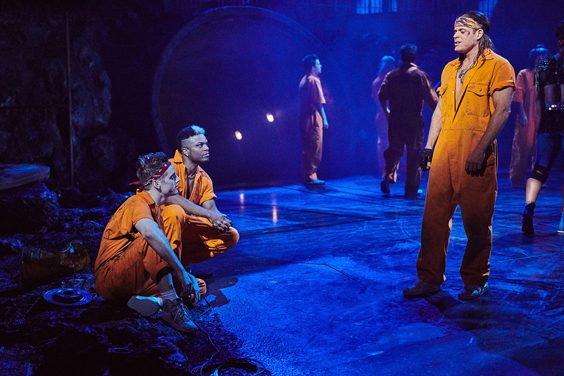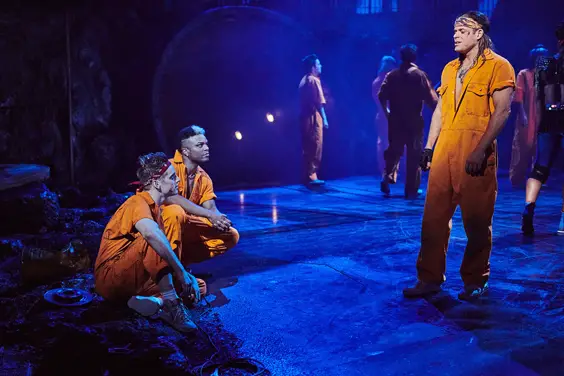 "Stay driven"
Bat Out of Hell must be incredible to work on?
Oh, the opportunities the show has given me, from the auditions up until now has been amazing. The company are phenomenal. You know yourself. You've seen the talent that's on that stage. I learn day after day, and I never wanna stop learning. And we get to rock out every night. What's better than that? (Laughs).
The song 'Objects in the Rearview Mirror' gets me every time. It must be extraordinary to perform on stage.
'Objects in the Rearview Mirror' is a massive thing to me. To perform with those boys every single night is something else, and it's such a well-written song by Jim Steinman. It's absolutely stunning, and he had this ideology for that show. Every single character was hand-picked, and I was lucky enough to get the okay to be Ledoux, and I honestly wouldn't have it any other way. People say to me: "Wouldn't you want to play (lead character) Strat?" And I'm like: "No, that's not me. Ledoux is my character, and I was picked for this particular character, and I couldn't see myself as anything else."
What advice would you give to wannabe X Factor contestants following in your footsteps?
Stay passionate. Stay driven. Stay hungry. Keep that desire in your soul burning. And never give up. Keep striving for your dreams. You'll get there in the end.