An Interview with Wendy James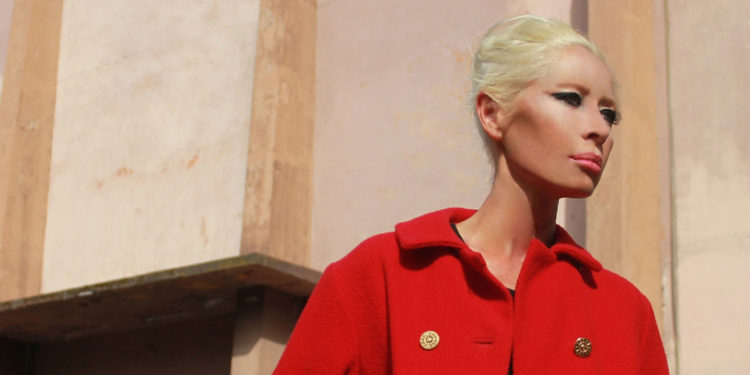 After three albums with Transvision Vamp (1988-91), including the number one Velveteen, frontperson Wendy James has recorded four solo albums, and two with another band, Racine.
Here, she talks from France to David Schuster about her new album, Queen High Straight, as well as returning to the live stage and gender democracy – "This album is a musical manifestation of everything I'm into!"
Your new album, Queen High Straight, covers a lot of ground musically, with a wide range of styles and genres. Did you record each track standalone, or those with a similar feel together?
As I was writing, each song was its own thing, and had its own existence. So, each was approached separately and has its own sound and arrangements. Unusually, we recorded it straight through: The running order is the order in which I wrote it, and we put it down in the order in which I wrote it. It was always one through twenty; we'd play the backing tracks, then go back to the top and do overdubs one through twenty.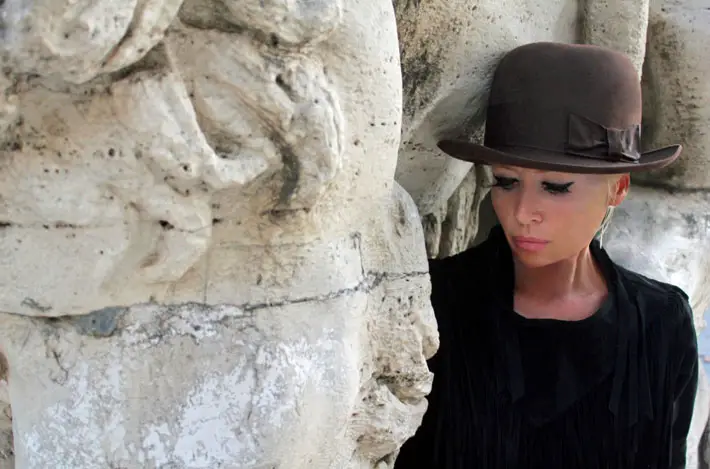 "A certain amount of momentum"
Is there a track that you're particularly looking forward to performing live?
We opened for the Psychedelic Furs last October, and in that set, we were playing 'Chicken Street', 'Perilous Beauty' and 'The Impression of Normalcy', I love that one, but one of my favourites is 'Cancel It… I'll See Him on Monday'. I really did have a eureka moment when I wrote that; I ran out and shouted, "I've got it!" I think that's just a goddam perfect pop song!
Queen High Straight runs to 20 tracks; that's old-school double album length. Did you consider spreading it across two separate releases?
No, never! I sat down and I wanted to do a double vinyl. I'd come off the back of the last record, The Price of the Ticket (2016), with a certain amount of momentum, it charted at 14, I think, and I'd not only put it out in all the usual formats, but also on a picture disc. Then, I was thinking about what I wanted in my repertoire and got to remembering great double albums like Exile on Main St, and even triple ones like Sandinista! I thought, 'Yeah! That's what I'm going to do; I'm going to sit down and write twenty songs, five cuts a side, with vinyl in mind.' So, each of the four sides times out perfectly between 20 and 22 minutes, which is the optimum audio time for grooves of vinyl. The CD is still a single disc, although I think I'm one minute shy of the maximum amount of data you can put on a CD! It's something I set out to do, and I didn't stop until I'd done it. So now, forever in my life, I will have done a double gatefold vinyl.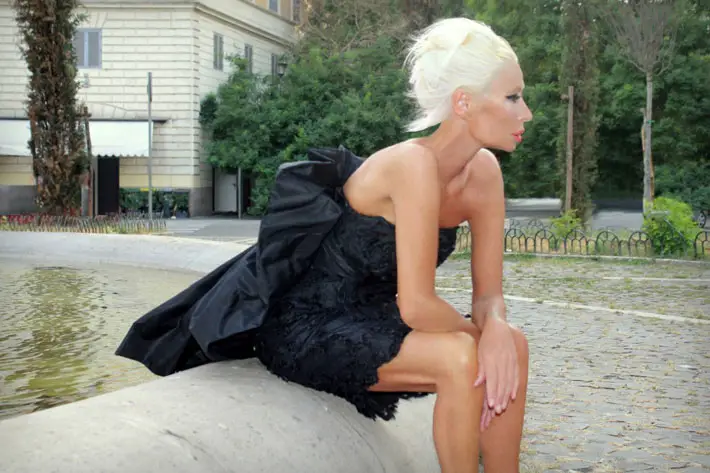 "I think we're all progressing"
You've managed to include an impressively eclectic array of instruments. Is that a real accordion on the fantastic 'Marlene et Fleur'?
Yes, it is. There's accordion on five songs, there's masses of different guitar parts and there's a horn section on nearly everything! The lyrics of 'Marlene et Fleur' imagines two little girls in the ghettos of German occupation; Anne Frank-esque I suppose. I put in that oompah beat, how I imagine Jewish folk music to be, but with oppressive Germanic overtones, similar to Lou Reed's Berlin, which is an ode to that as well. So, it was a surprise to me when the radio plugger said it sounded like pure English pop! Also, I wanted to introduce some of that danceable Motown feel to some of tracks; 'Here Comes the Beautiful One' and 'Little Melvin' have both got that bouncy James Jamerson bass mood. For a lot of my backing vocals I studied the Shangri-Las and the other brilliant girl groups of that era. This album is a musical manifestation of everything I'm into!
Do you think that the current recognition of the inequality of female performers will make a difference to the music industry?
I think we're all progressing, some more willingly than others, towards a more gender democratic society, so women aren't as objectified, perhaps, as they were when I started. There are all sorts of wonderful female singers. There's powerful women in all sorts of industries, and it should only be encouraged.
"It's become bigger and more elaborate"
This is just the latest of your solo albums for which you've also been Producer. Do you enjoy that aspect of the work?
I'm learning! The first Racine record, Number One, is a very different set of music to this, because that was just me playing everything, I wouldn't even call that production; very lo-fi, although it's charming in its way. But if you compare it to this, which is a really big sounding album, what's nice is that you can track the progress, the actual vibe of the songs, my sound, although it's become bigger and more elaborate, there's continuity. I can remember all the stages Queen High Straight has gone through; every single edit, every single day in the studio with different musicians. I just savour it all. It's such a journey from writing the opening number, right through to mastering for three different formats: streaming, with high res mastering, and for vinyl and CD. I went back and forth with the mastering engineer ten times doing adjustments. Then, finally, you arrive at the point where it's done!
Would you like to produce other musicians?
I could do it, and I think I could do a good job. But I'd have to be asked, and I'd have to like their music!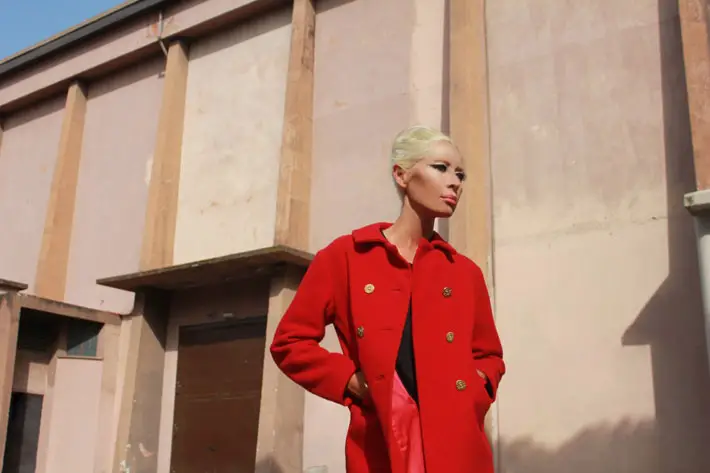 "A drink and chill out"
Is there any venue in the world today, that might gain mythical status, like CBGB in New York?
Oh wow! What a good question! Hmmm. The Roxy did in London for the punks, I guess that was the same, and in New York the other iconic venue was Max's Kansas City, which was where all the Warhol crowd would go, and was still going for the Patti Smith Group. But I'm trying to think if there's one now… I don't think that there will be one; so many legends went through CBGB's that I don't know if that can happen again.
It's Friday night, you're in France; do you have any plans?
Well, this is very rural France, so there's not exactly any night clubs, but I'll have a drink and chill out. But right now, I'm going to make some soup, because I'm starving!
'Queen High Straight' is out now – Wendy James plays Leeds Brudenell om September 17
images: David Leigh Dodd