Saving Money on Household Items
Everyone has reasons to save money, whether it be for a holiday, house, car or general purposes. However, it isn't always easy to put money aside, which is why it's useful to sit down and inspect your bank transactions and receipts. This way, you can determine where your money is going each month and where you can cut back. Food shopping and purchasing household items could be one area where you're spending more money than necessary. Here are some tips on how you can save on household items each month and put more money aside.
Buy Own-Brand
If you buy big name brands for cleaning products, toiletries, food, etc., you could be paying more than you need to. Good marketing techniques sway people to turn to these big brands, but the supermarket's own-brand products are usually just as good and a lot cheaper. If you're trying to save money, make this switch to see a difference on your receipts.
Find Discounts
Search for promotions, sales and discount codes to save money on your next shop. There is always a sale going on somewhere, and codes and vouchers can be downloaded from online sites. They don't have to be just for shopping, either – you can also find vouchers for restaurants, spas and other days out for when you want to treat yourself.
Check the Warranty
If you're buying larger purchases like electronics, always check the details of the warranty. It should tell you how long this warranty period lasts and what you're entitled to, for example, repair work or replacement if the original is stolen. You may have to register the product with the manufacturer to ensure your warranty is guaranteed, too. Always read the fine print to determine whether it's worth it and how easy it will be to get your money back in case there is an issue.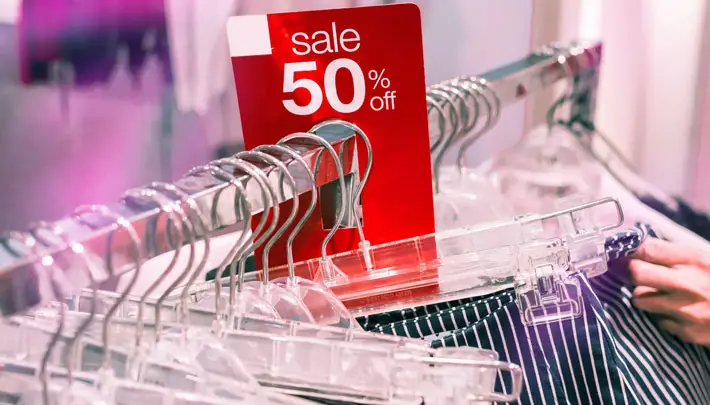 Be Creative
Even though some household items might seem cheap to buy, instead of running out to the shop to buy new things when you run out, why not be creative? There are recipes available for organic, homemade cleaning products that you could try instead of buying a bottle of bleach. You could also re-use glass jars and plastic containers for storage purposes or decorative items. Using old clothes and sheets as cleaning rags is also another useful way to be creative with old items and ultimately save you money.
Be Selective
It's very easy to end up buying things you don't need, especially when purchasing items like kitchen equipment, for example. Are you honestly going to use that pasta maker or that fancy coffee machine? While these products are nice to have, if you're not going to use them regularly, they can become an expensive and pointless purchase. Be selective as to what you spend your money on when it comes to household items, especially when you're trying to stick to a budget.
It might take some getting used to, but making these adjustments to the way you shop for household items could save you a lot of money over time. Try one or all of these tips to see a difference.