How To Give Your Home A Makeover Without Breaking The Bank
Most homeowners would automatically think of home renovations as expensive and requiring hefty investments. However, this is only a common misconception as there are numerous ways to improve your home without breaking the bank.
Fortunately, today's home improvement industry offers many tools and enhancements that can elevate your home almost instantly.
Everybody wants to execute affordable home improvements. Whether your kitchen, bathroom, or bedroom needs some sprucing up, you'll find diverse methods to do so.
Along with your DIY skills, your creative juices, and some of the ways below, you can successfully carry out a budget-friendly home makeover.
1. Add More Greens
With minimal investments, one efficient way to elevate your home's look is to add some greens. Choose to accentuate your home by displaying some indoor plants. They don't have to cost so expensive. Choose some plants and flower pots that require minimal effort for water and care.
Check out some online plants discounts to save money, and buy your favourite species so you can place them in your bedside table, kitchen islands, powder room, or desks. You'll be surprised to see how these greens can instantly give life to your interiors.
2. Revamp The Light Fixtures
One great thing about lighting is that it's capable of livening up and instantly changing the dull or gloomy atmosphere. Any area or bedroom in your home can have a refreshing look by simply changing its lighting fixtures. Depending on your preferences, you can choose chandeliers, pendant lights, or ceiling lights to highlight your living space features. For handcrafted homeware and decor you could click here.
Check out the different light fixtures available in the hardware store near you, or find inspiration from online resources that you can apply to your own home improvement project. These fixtures don't have to cost a lot. In fact, you can use recycled items, like wine bottles and mason jars to create lighting glows in your interiors. While you're at it, you may find ideas about making your exterior lights better, as well as help your aesthetics look great and stunning even during the evenings.
3. Install New Curtains Or Blinds
When it comes to designing your interiors, the windows that'll be dressed up with fabulous curtains or functional blinds will look great right away.
Curtains come in different types of fabric, as well as designs, patterns, and colours. Choose those that would look great with your overall interior theme.
As for your blinds, choose the one that's capable of providing shade without costing too much. There are some custom-made window blinds and curtain services that can come to your home to get the accurate measurements and charge you according to your needs.
With this reasonable investment, you can improve your home's insulation and protect everyone in your home from the sun's heat and glare.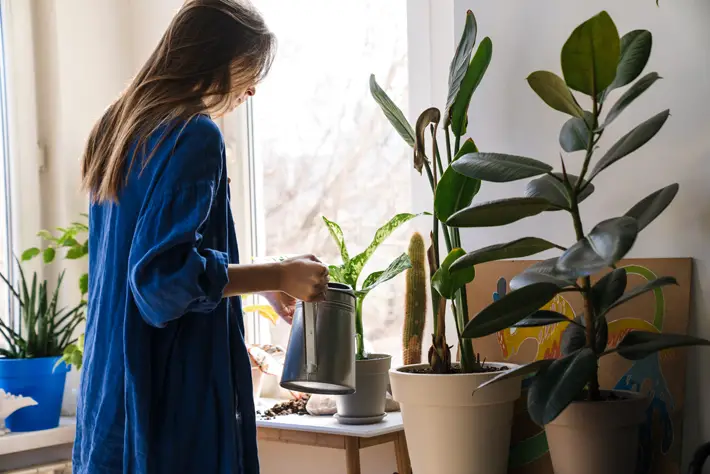 4. Renovate Your Deck
While renovating your home, don't forget to spruce up your exteriors, too. Your deck might experience normal wear and tear due to external conditions. Renovating your old deck will make your home look refreshed and modern. Also, due to weather changes, decks will constantly have accumulated dirt and stains on the floors; thus, you must promptly address such issues.
Your deck renovation might include power washing the hard surface or simply scrubbing manually to recondition the wood quality. If you want to take things a step further, you can reapply some fresh paints or wood varnish. These new coatings can protect the deck from external elements that contribute to its decay. However, composite decking will also offer many benefits if you have more budget to spare, like requiring less maintenance than wooden ones.
5. Change Your Floor Carpets
If the carpets in your home need some changing, it's now the best time to do so. Carpets might cost expensive initially, but some suppliers or stores may offer you cheaper-priced ones. Or, another viable idea is to check out second-hand shops where they sell barely used carpets and rugs. Look around your home space, and decide which areas need some floor rugs and carpets to enhance overall functionality and look.
6. Update Kitchen Cabinets
Look around your kitchen, and if you see that your cabinets are starting to look worn out, don't overstress about the fact that it might cost a lot to remedy them. Simply assess their current condition first, and they might actually just need some repainting or hardware changes. If you want to make your kitchen space seem wider, paint your cabinets in lighter colours. Also, change their handles and hardware with modern pieces to give them an instant new look. With such methods, your kitchen can look expensive.
Conclusion
It's pretty normal to feel overwhelmed and financially burdened when you plan out a home renovation. However, this doesn't have to be the case, as there are many ways to spruce up your home with budget-friendly options. Hopefully, the ideas mentioned above can instantly uplift your home's aesthetics.