The Advantages of Composite Decking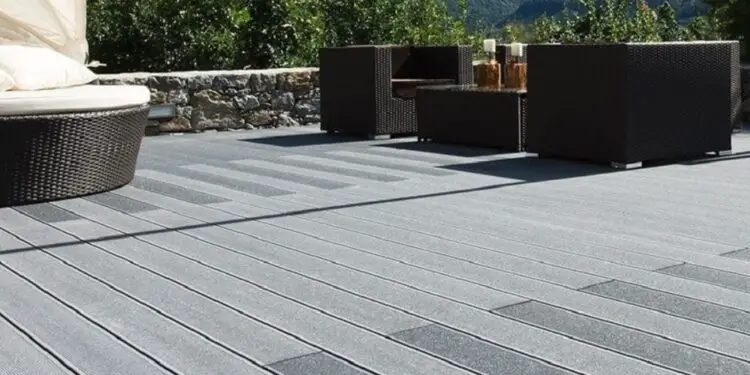 As we head towards summer – and an easing of lockdown – there's never been a better time to embrace our gardens, invite friends and family over and enjoy being social outdoors.
Many gardens have never looked better as people have used time in lockdown to make improvements and complete the work they've not had the time to finish before.
Decking is an essential part of any socially-designed garden – and a smart alternative to traditional wooden decking is composite decking.
This type of decking is increasingly popular due to a string of advantages over traditional decking. Let's look at the reasons composite decking might be the perfect solution to your summer socialising needs…
No Maintenance
To ensure longevity, wooden decking need treating with chemicals and will require oiling or staining. This long-winded process is potentially harmful to the plants in your garden – as well as creating additional costs. Composite decking is made from high density polyethylene plastics that are extremely durable. Cleaning is simply a case of periodically wiping them clean and rotting does not occur.
Choice of Colour
Wood is, well, wood coloured. Composite decking comes in a variety of colours and can be matched to your exterior colour scheme. Whether you want to go for that traditional 'wood effect' or try something more daring, there's a composite decking colour to suit every need.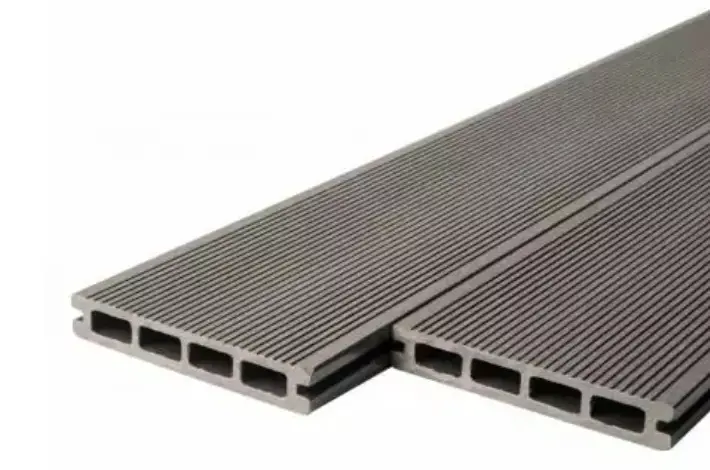 Enduring
Composite decking is resistant to the elements, Sunlight, rain, wind and other types of weather have a negligible effect – and it's hard wearing yet lightweight nature makes it an extremely long-lasting product. Wood, while strong, is prone to mould, rot, discolouration and splinting without proper time consuming and ongoing maintenance.
Non-Warping
Most people know that wood can warp. Different temperatures cause it to naturally contract or expand and this 'bowing' can need attention by either adding moisture or pressure to alleviate any misshape. Composite decking does not warp and is resistant to the ravages of weather, meaning there is no need for additional care.
Environmental Friendliness
Composite decking should be made from 100% recycled materials, meaning your decking has low environmental impact compared with natural wood. As environmental consciousness becomes part and parcel of so many people's buying preferences, composite decking seems to be the only choice for those with a 'green' preference.
Non-Slip
Anyone who has ever walked on wood decking after rain fall will know the potential for slip injury. Even wood decking that has been treated to make it non-slip will need renewing every so often. Composite decking is anti-slip. Slip resistance comes from a textured surface without 'flat spots' that assists traction. Composite decking is also anti mould and moss, further removing these additional slip hazards.
Whatever type of composite decking you choose this summer, you can be assured it will be the right choice for your entertaining requirements. All that's left now is to get it fitted, then fire up that barbecue and once again welcome the people you like and love back into your home and garden.